Indian electronics market is all about getting the best at cheaper rates. In the smart TV segment, Xiaomi launched its models at comparatively affordable prices and gave stiff competition to the likes of Samsung, Sony, TCL, and others. Now, a new brand has entered the market to challenge Xiaomi. A new brand called Samy has launched a smart TV (32-inch) at INR 4,999. Well, that's really hard to believe, but it is true. You can actually get a smart TV at a cheaper price than a decent entry-level Android smartphone. Let's dig out more information about Samy and its range of Smart TVs.
Grab Samy 32-inch Smart TV For INR 4,999 Excluding Taxes and Shipping
The MRP of a 32-inch Samy Smart TV is INR 4,999, but this pricing does not include taxes (18% GST) and shipping charges. Including those charges, the final purchase price of the TV lands somewhere between INR 7,000 to INR 8,000 in cities like Noida, Hyderabad, New Delhi, and others. Even such pricing is not at all bad for an HD Smart TV, right?
Many of you must be wondering how the company can achieve such low pricing for its product. Well, the company states that it is trying to wing Make in India initiative by offering the product at such price and is also aiming at job creation. It plans to generate revenue through sales. There is no explicit disclosure on how exactly the manufacturing process lands the device under such price bracket.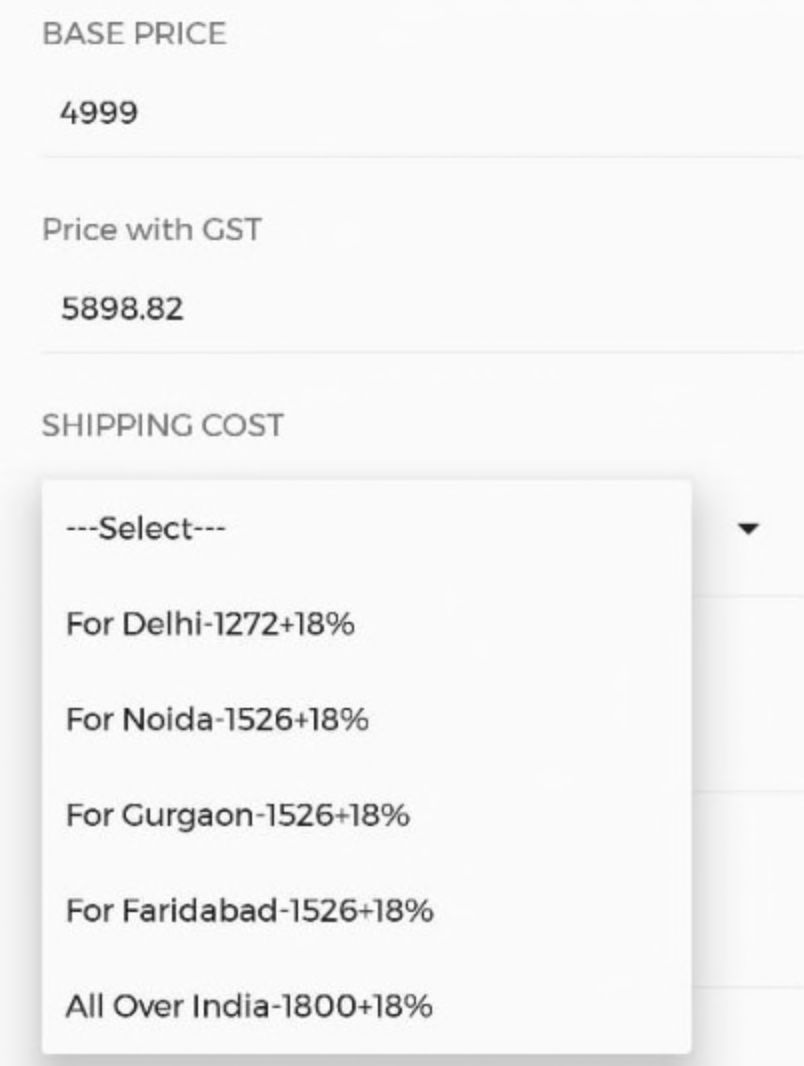 The Samy TV is claimed to ship with Android OS (Android 4.4 KitKat). It has an IPS HD panel with 1366 x 768 pixels resolution. There are 2 HDMI and 2 USB ports onboard along with a pair of 10W speakers, SRS Dolby Digital, a 5 Band Equalizer. Under the hood, the Smart TV has 512MB of RAM and 4GB storage. It is stacked with pre-loaded apps such as Facebook and YouTube while the users will be able to download more via Google Play Store. In the packaging, it comes with a remote and wall-mount accessory. The product weighs around 6Kgs. The company has also bundled up to 3 years warranty and 1 year of free onsite servicing. It will be selling the TV on a first-come-first-serve basis while the stocks last.
Interestingly enough, the Samy 32-inch TV was launched at an event in Constitution Club of India, New Delhi. Bhartiya Janata Party (BJP) state executive member and vice-president of Mahila Morcha, Sonali Phogat, was the chief guest at the launch. The company affirmed that it believes in the government's Make in India policy.
How To Get Samy 32-inch Smart TV
You cannot buy the phone from any of the popular online e-commerce portals or company's website. The product will be sold solely through the app. You will need to install the SAMY app on your smartphone and then authenticate your Aadhar number before buying the TV. After validating your Aadhar, you'll be required to fill a form to purchase the 32-inch Android TV. The final price of the product will depend on your state and the only available payment option is Cash on Delivery that clears some concerns. We are quite suspicious about the entire Aadhar-linking process. Although the company may justify it by bringing the authentic purchase in the play, it raises a few questions relating to user privacy.
A Word Of Caution Before Buying A Samy
As exciting as the deal is, we can't help but remember the Freedom 251 scam that unfolded with the same balderdash about Make in India initiative. The INR 8,000 price mark is not impossible as some brands are already selling TVs at a starting price of 12K in India. However, we would like to suggest our readers wait and watch how Samy delivers its promise. It's too early to judge the brand, but prevention is always advised. We will be tracking the development in this case and update you concerning the brand's progress on delivering the product. Also, the Aadhar verification hook is raising suspicion of sorts.
We would like to wait and fetch more information on this. Until then, stay tuned with MySmartPrice Gear.