Highlights
SonyLIV has bagged the digital rights of the Malayalam movie Saudi Vellaka.
You can stream Saudi Vellaka on SonyLIV from 6 January onwards.
The movie has been directed by Tharun Moorthy.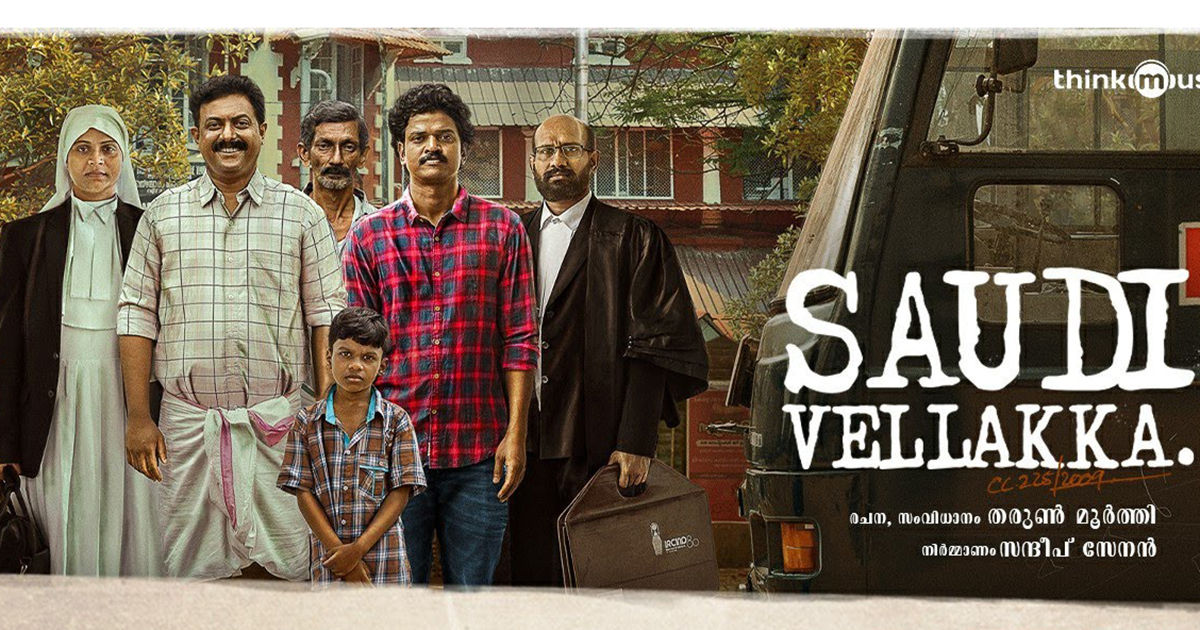 Saudi Vellaka is a Malayalam-language drama movie has been written and directed by Tharun Moorthy. The movie was released theatrically on 2nd December 2022. It received positive reviews from critics and audiences. Saudi Vellaka is getting ready to release on streaming, and those who did not get to see the movie in theaters will soon be able to watch it on OTT. Tharun Moorthy's Saudi Vellaka will release on SonyLIV, on January 6.
Saudi Vellaka Cast and Crew 
The primary characters in Saudi Vellaka are played by Lukman Avaran, Devi Varma, Binu Pappu, Sujith Shankar and Gokulan while the movie has been written and directed by Tharun Moorthy which we mentioned above. The film is produced by Sandip Senan who is known for Thondimuthalum Driksakshiyum. 
OTT Release Details – When and Where to Watch
Saudi Vellaka is releasing on SonyLIV on January 6 in 2023 and premium subscribers of the platform will be able to watch it.  
Official Trailer and Storyline
The movie revolves around a court case which may not be a major one as far as the media oversight goes, but not for those involved. The case drags on for years and the people involved seem to forget what it really was about. The tale is about how courts work and subvert the real intent behind cases as more insignificant things take the forefront. The protagonist appears in court regarding the case based on incidents that happened as far back as 14 years ago, when he was still a child. There's also Devi Varma's character who has to appear in court for an incident where she acted in anger and a momentary lapse in judgement. The intent of the director behind showing these characters is how an argument progresses in an Indian court.
Saudi Vellaka IMDb Rating 
This movie has an excellent IMDb rating of 8.4.