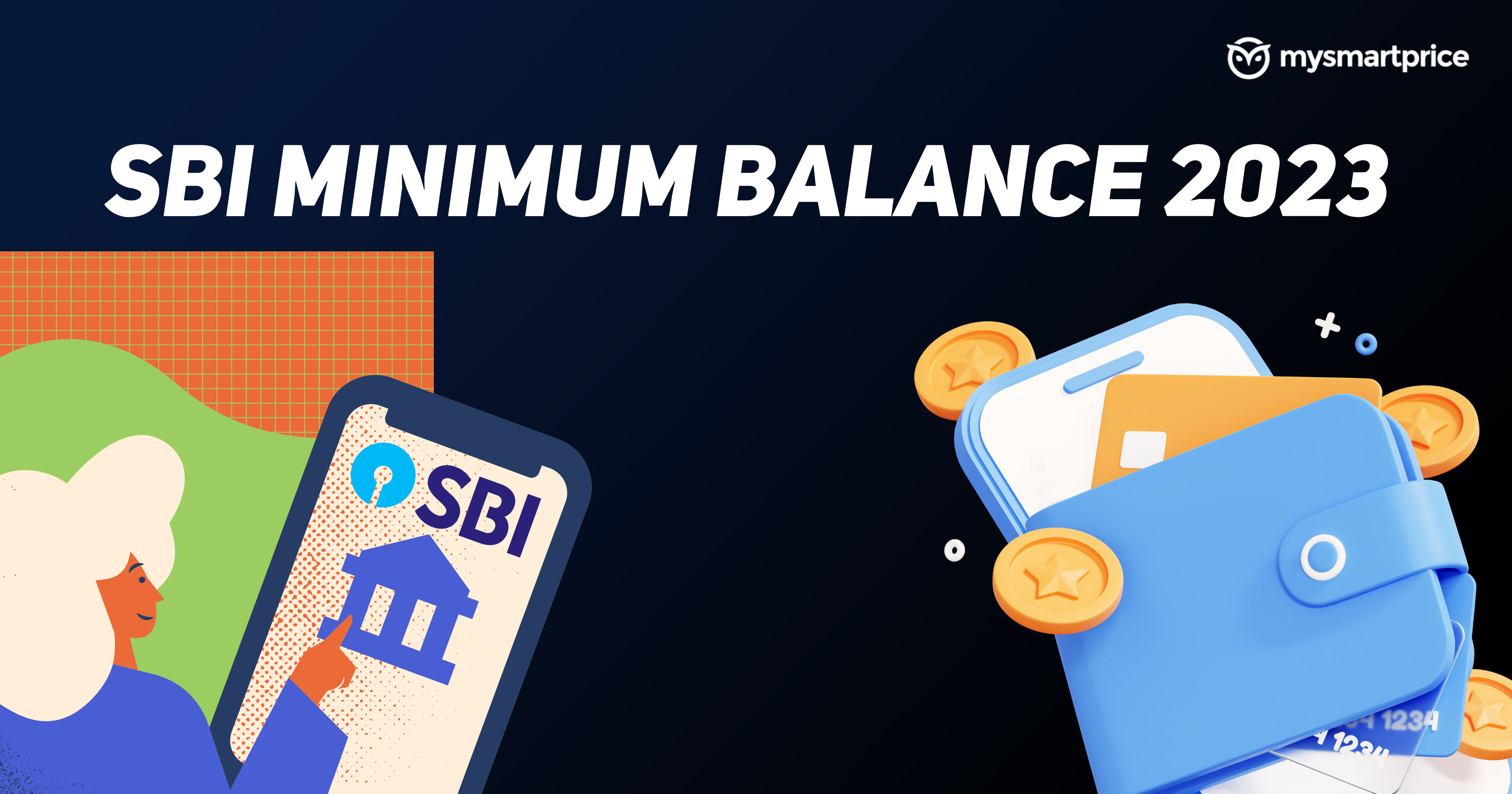 The State Bank Of India (SBI) is one of India's most prominent financial institutions that offers almost 24,000 branches, 57 zonal places, and lakhs of employees for banking services. The state-owned bank offers a variety of accounts that allow customers to save their money. Currently, the bank offers eight different savings accounts that are meant for different customers. For example, the bank offers special savings accounts for minors, customers who want to deal with foreign currencies, and more.
Most importantly, the bank has recently revealed that there is no need to maintain a minimum balance in most of its accounts. So, if you want to know about different types of SBI saving accounts and their requirement, then you have come to the right place. In this article, we are going to discuss various saving accounts, minimum balance requirements, features, and more. So, without further ado, let's get started!
Also Read: Open SBI Account Online: How to Open Online SBI Bank Account Using Website, YONO App, and More
Types of Savings Accounts, Minimum Balance Requirements
1) Insta Plus Savings Bank Account
To open an Insta Plus Savings bank account, one needs to make sure that they must be an Indian resident age 18 or above. You can open this account paperless with no need of visiting the branch. Customers can transfer funds using NEFT, IMPS, UPI, etc. Even through Yono App or SBI Online. Although, the mode of operation allowed is only "single".
The minimum balance for the Insta Plus Savings bank account is nothing as it is a zero-balance account and does not have a minimum balance requirement.
Also Read: SBI Debit Card: How to Apply Best ATM-cum-Debit Card from State Bank of India Online and Offline
2) Basic Savings Bank Account
As the name suggests, the Basic savings bank account is a very common savings bank account. It is available in all branches. You can open a single, joint, or either or survivor account easily. But, one thing to keep in mind is no cheque book facility is available.
The minimum balance for the basic savings bank account is zero with no upper limit.
3) Basic Savings Bank Deposit Small Account
Anyone above 18 can open the Basic Savings Bank Deposit Small Account. The catch is it is mainly for those who don't have officially valid KYC documents. Although, after providing the KYC documents to the bank, the account can be converted to a regular savings account.
The minimum balance for the basic savings bank deposit small account – is NIL.
4) Savings Bank Account
This basic savings bank account offers everything from mobile banking to SBI quick missed call facility. An account holder can opt for Single/Jointly/ either or survivor mode of operation depending on needs.
The minimum balance for the savings bank account – is zero.
5) Savings Account For Minors
The savings account for minors is especially for children. The bank's initiative is to make kids realize the importance of money and savings. It comes with all the basic yet necessary features of online banking to mobile banking, 'with per day limits.' The maximum balance limit is around Rs 10 lakh. The PehlaKadam account can be jointly opened with the parent/guardian and minors of any age. Whereas the PehlaUdaan account can be opened solely by minors above 10 years of age.
The minimum balance for the savings account for minors is NIL.
6) Savings Plus Account
As the name says, the savings plus account refers to the savings account linked to MODS. Here, the word 'plus' means that if the savings reach above a threshold limit, the money will automatically be transferred to Term deposits in multiples of Rs 1000. An account holder can opt for many features such as mobile banking, internet banking, SMS alerts, and much more.
The minimum balance for the savings account for minors is NIL.
Also Read: CIF Number in SBI: What is It, How to Find It Using Online and Offline Methods?
7) Motor Accidents Claim Account (MACT)
This type of account is generally opened to credit the compensation amount on the Motor claim annuity deposit (MACAD), which a Tribunal/Court awards to victims/claimants of motor accidents. The account offers all features of a savings account, including a passbook facility, welcome kit, cheque book, ATM cum Debit card, internet banking, and more. Moreover, there is no need to maintain a minimum balance for this account.
8) Resident Foreign Currency (Domestic) Account
This account is meant for those who want to open and maintain a foreign currency account to retain foreign exchange. It can be used to main different currencies, including USD, GBP, and Euro. It is important to note that the account is a non-interest-bearing current account and does not offer cheque or ATM card facilities. Moreover, one needs to maintain a minimum balance of USD 500, GBP 250 and EURO 500.
SBI Savings Account Interest Rates
The interest rate on deposits in SBI savings accounts below Rs 10 crore is 2.7%. Whereas deposits over Rs 10 crore are 3%.
Savings Bank deposit slabs
Existing Rate of Interest
Revised Rate of Interest w.e.f. 15.10.2022
Balances less than Rs. 10 Crore
2.70% p.a
2.70% p.a.
Balances Rs. 10 Crore & Above
3.00% p.a.
SBI Savings Account Closing Charges
The SBI savings account closure can be done by visiting the branch. There's no online method available so far. To close the accounts, you can visit the branch with the required letter or form as well as the necessary ID documents. Photocopy of ID documents such as Aadhaar card and Pan card will do the job. Have a look at the table below related to closing charges.
However, it is essential to note that if a savings account is cancelled within 14 days after inception, there is no charge from the bank. However, if the account is terminated after 14 days but before one year, a fine of Rs 500 is levied on the user. There is no closure charge if the account is more than a year old.
| Type of Account | Closure Charges Upto 14 Days Opening | Closure Charges After 14 Days To 1 Year | Closure Charges 1-5 Year |
| --- | --- | --- | --- |
| Saving Bank Account | NIL | Rs. 500 + GST | NIL |
Also Read: SBI Mini Statement: How to Check Last 5 Transactions History Using Missed Call Number, Online, SMS, and More
FAQs
1) What will happen if the minimum balance is not maintained in SBI?
The bank will wait for some time. If they found inactivity after some more time. They will deactivate the account.
2) Can the SBI account be a zero balance?
Yes, an SBI account can be a zero balance with no upper limit.