Highlights
The Odisha train accident occurred on June 2nd in which 250+ deaths and 1,000+ injured have been reported so far.
ScoutOP is a popular BGMI streamer with about 5M subscribers on YouTube.
Many other S8UL creators will take part in the charity stream.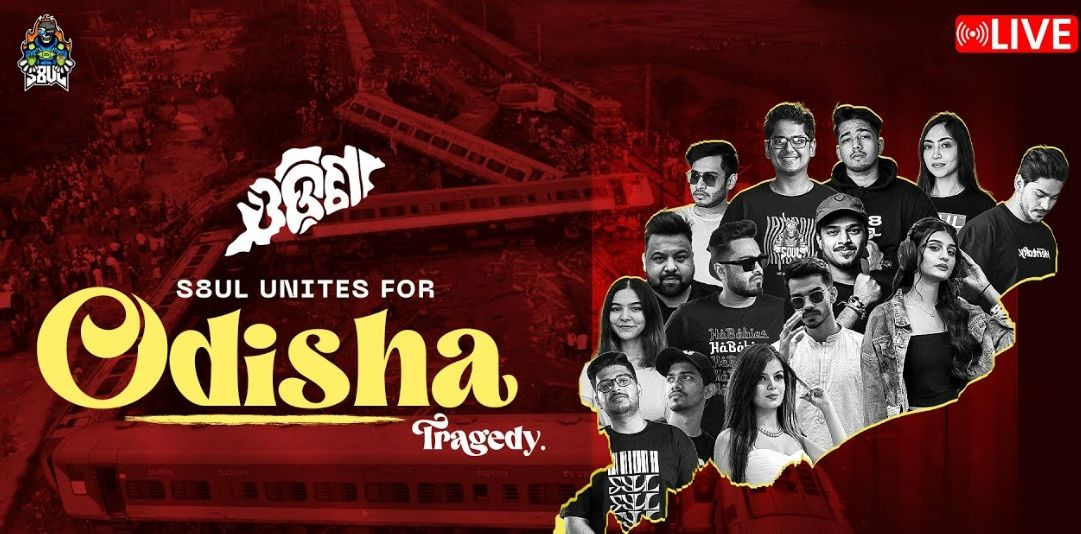 ScoutOP, a popular BGMI streamer, has announced a charity BGMI stream to raise funds for the people affected by the Odisha train accident. The horrific accident involving three trains 12841 Coromandel Express, the 12864 SMVT Bengaluru–Howrah SF Express, and a goods train occurred on June 2. Over 250 deaths and at least 1,000 people have reportedly been injured so far in the accident that has left everyone in a state of shock and grief.
S8UL Creators Join Hands with ScoutOP for the Charity BGMI Stream
The charity BGMI stream for the Odisha train accident was announced by S8UL Esports on its official Instagram page. It revealed that the stream will go live on ScoutOP's YouTube channel on June 5 at 4 PM IST. Many other popular S8UL creators will also be a part of the charity stream.
The stream will have a sequence of four games starting with a BGMI Team Deathmatch (TDM) 4v4 match. It will be followed by a 10-man Valorant match where each team will have five members. The third game of the stream will see the Old Soul team (Mortal, Regaltos, Aman, and Viper) take on the New Soul team (Omega, Goblin, Akshat, and Hector) in a TDM match. BGMI Custom will be held as the last event where viewers will get to play with creators in the custom room matches.
View this post on Instagram
The goal of the charity stream is to raise funds as much as possible. This will allow the S8UL community and Scout to support the families affected by the tragedy. Another popular YouTuber and steamer CarryMinati (real name Ajey Nagar) also hosted a charity stream for the Odisha tragedy. He managed to raise over Rs 11.8 lakhs through the steam and contributed Rs. 1.5 lakh on his own which led to a total fund of more than Rs 13 lakhs.
Many other celebrities and influential people have come forward to help Odisha train accident victims and families in different ways. Virender Sehwag, a former Indian cricket team player, has offered free education at Sehwag International School's boarding facility to children of those who lost their lives in the accident.
Similarly, Adani Group's Chairman Gautam Adani has announced that his group will take responsibility for the education of children who have lost their parents. If you wish to donate and help affected families, you can do so by visiting the Chief Minister's Relief Fund, Odisha website.