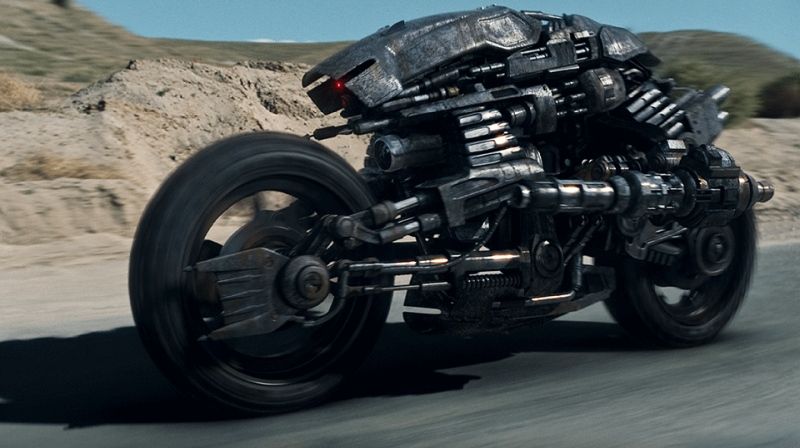 We mostly stick to reporting mobiles, laptops, and few other gadget categories. However, this year's Consumer Electronics Show had so much cool tech related to automobiles that we decided to make an exception. If you think Tesla's Model S is the most futuristic vehicle on the planet, you need to check out some of these outlandish automobile concepts from companies such as Mercedes, Audi, and even Hyundai:
Mercedes-Benz Vision Urbanetics
When it comes to innovations, you can always count on Mercedes. The German company showcased its Vision Urbanetics concept at the CES 2019. This will include a fleet of autonomous electric vehicles with interchangeable modules. In few minutes, these vehicles can be tailored for passengers or goods. It has comfortable seating for 12 passengers. In the cargo module, it is said to hold up to 10 pallets in its 50 square feet space. The concept car has large windows for panoramic view. To win the trust of pedestrians this autonomous car from Mercedes uses large displays to communicate actively with other drivers or people crossing the street. And as you can see in the image below, it has enough LEDs to light up my entire house.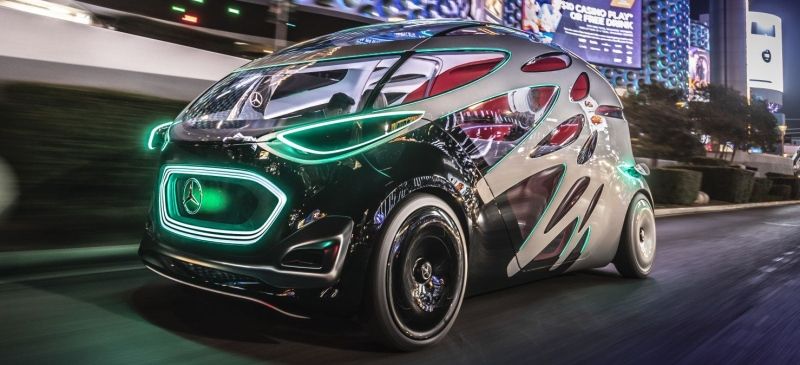 BMW's Self Riding Bike
If those self-driving cyborg motorcycles from Terminator Salvation sent chills down your spine, then I have a bad news for you. BMW has modded its popular R 1200 GS motorcycle with rider-less technology. This test bike can accelerate, slow down, and even come to a halt on its own. Oh, and its fancy cornering maneuvers can give complex to Valentino Rossi. According to Bavarian Motor Works, the idea is to help riders improve their skills. For instance, this computer guided machine can take them closer to the ideal riding line and optimal braking controls. I think this autonomous tech can also make things easier for law enforcement officers who have to often stop the bike to contact the HQ over radio.
Audi Aicon
If the future is electric, it better be like how Audi envisions it. The luxury German brand has absolutely nailed every design aspect. Aicon's sculpted aerodynamic body looks exactly like the futuristic vehicle from the 2013's sci-fi movie Ender's Game. It is a fully autonomous car that runs on electricity. Audi is so bullish on its self-driving tech that Aircon completely lacks a steering wheel or pedals. It has a 2+2 seating arrangement. With emphasize on passenger comfort, you get an option to swivel individual seats by up to 15-degree. Much like the Mercedes Urbanetics, the Aicon too has LEDs, but Audi's implementation is far more elegant. The company claims that Aicon will hit the factory floor in 2021. Audi is quite optimistic about the car's efficiency, as it is promising up to 800 kms on a single charge.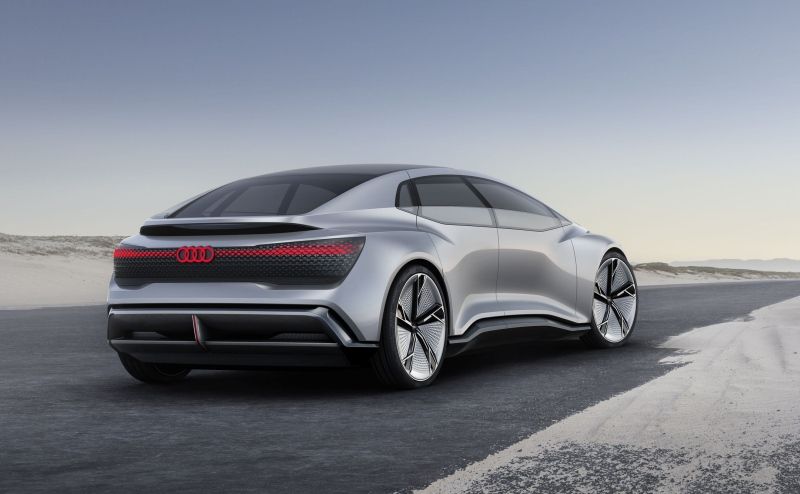 Hyundai's walking car
Move over SUVs (Sport-Utility Vehicle), as Hyundai has come up with a concept UMV (Ultimate Mobility Vehicle). While people rave about SUVs for their off-roading capabilities, Hyundai's Elevate can simply walk over most treacherous terrain. The wheels of this car are attached to robotic legs. The elaborate mechanism offers passive and active suspension when driving normally. In 'Walking Mode', you get to choose from Mammalian or Reptilian style. Unlike conventional cars, the Elevate can drive/walk in any direction. Of course, meant for future, this car will be powered by electricity. The chassis architecture will be interchangeable based on your requirement. Speaking of which, it can be a perfect support vehicle for armed forces fighting in harsh terrain. It can also save lives during earthquake or similar calamities. I know it does look like a Martian rover, and Hyundai is quite optimistic that one day will set foot/wheels on the red planet.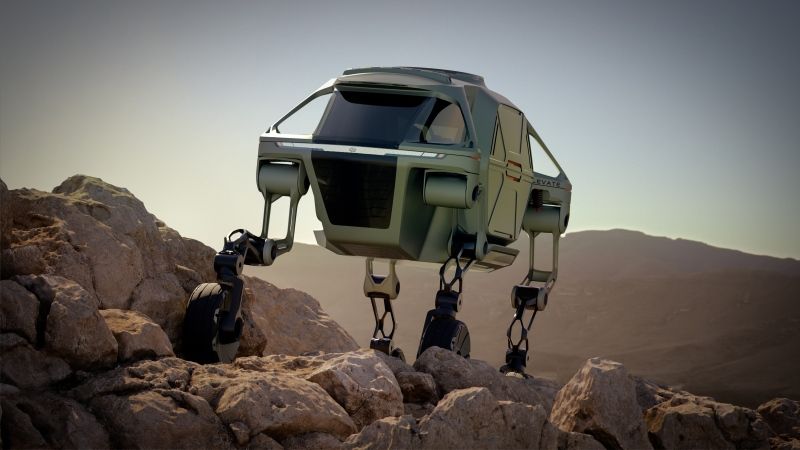 KIA R.E.A.D.
Hyundai's subsidiary brand KIA is making heads turn at CES 2019. I don't know how to put it with a straight face, but the South Korean company has introduced a R.E.A.D. technology, which "reads" (Oh, dear lord) your emotions and alters the car environment based on your mood. It continuously checks on a driver's emotional state via facial expressions and heart-beat. It is pretty much like an overly attached girlfriend I never had. It can automatically change the cabin lighting, temperature, and scent as per your mental state. So, if I ever end-up in R.E.A.D. equipped car, it will detect my hollow life, and set the cabin lights to blue with "Channa Mereya" playing on a loop.