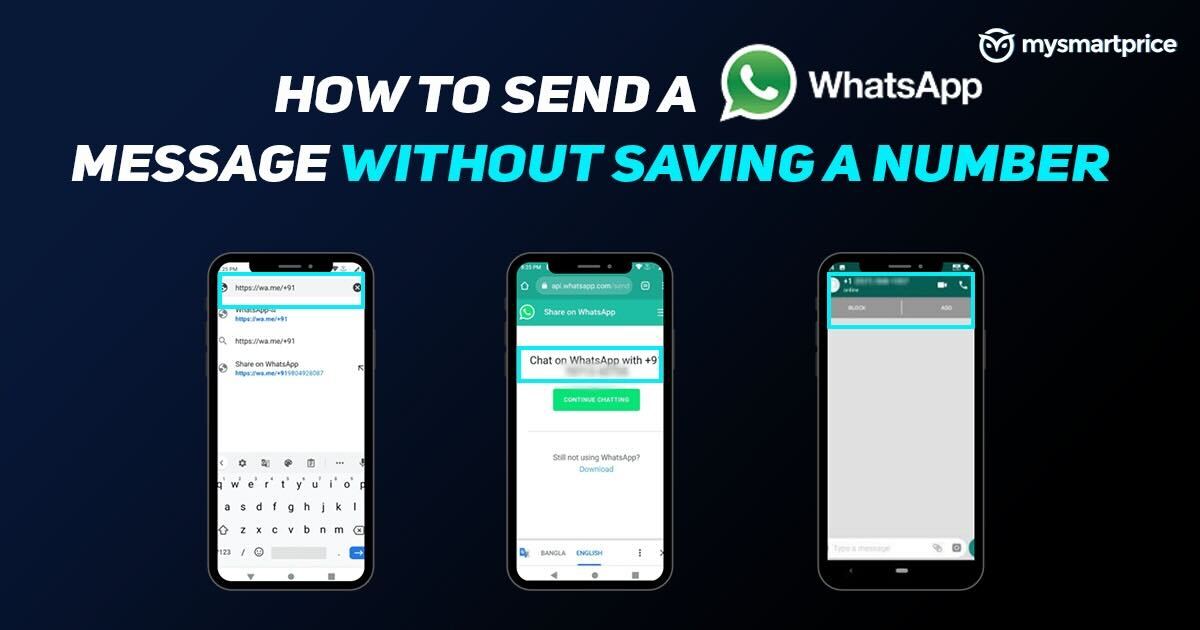 By default, WhatsApp only allows you to send a message to a number that is saved in your contact list. The problem starts when you need to send a quick message to an unknown number. In that case, you first have to save the number in your contact list, find it on WhatsApp and then send it to the person. This can be frustrating if you just need to exchange a few messages with a number.
The good news is that there is a WhatsApp trick called Click to Chat that allows you to send a WhatsApp message without saving the number. Since many users are unaware of this trick, we will explain how you can send a WhatsApp message without adding contact in this article.
Also Read: WhatsApp: How to See Deleted Messages on WhatsApp?
How to Send a WhatsApp Message Without Saving a Number?
In order to WhatsApp someone without adding their number to your contact list, you simply need to create a WhatsApp link. Once the link is created, you can use it to directly send WhatsApp messages.
1. Open a web browser on your device
2. Copy the following link and paste it in the address bar of your browser.
https://wa.me/
3. Add the number of the person you're trying to contact at the end of the link.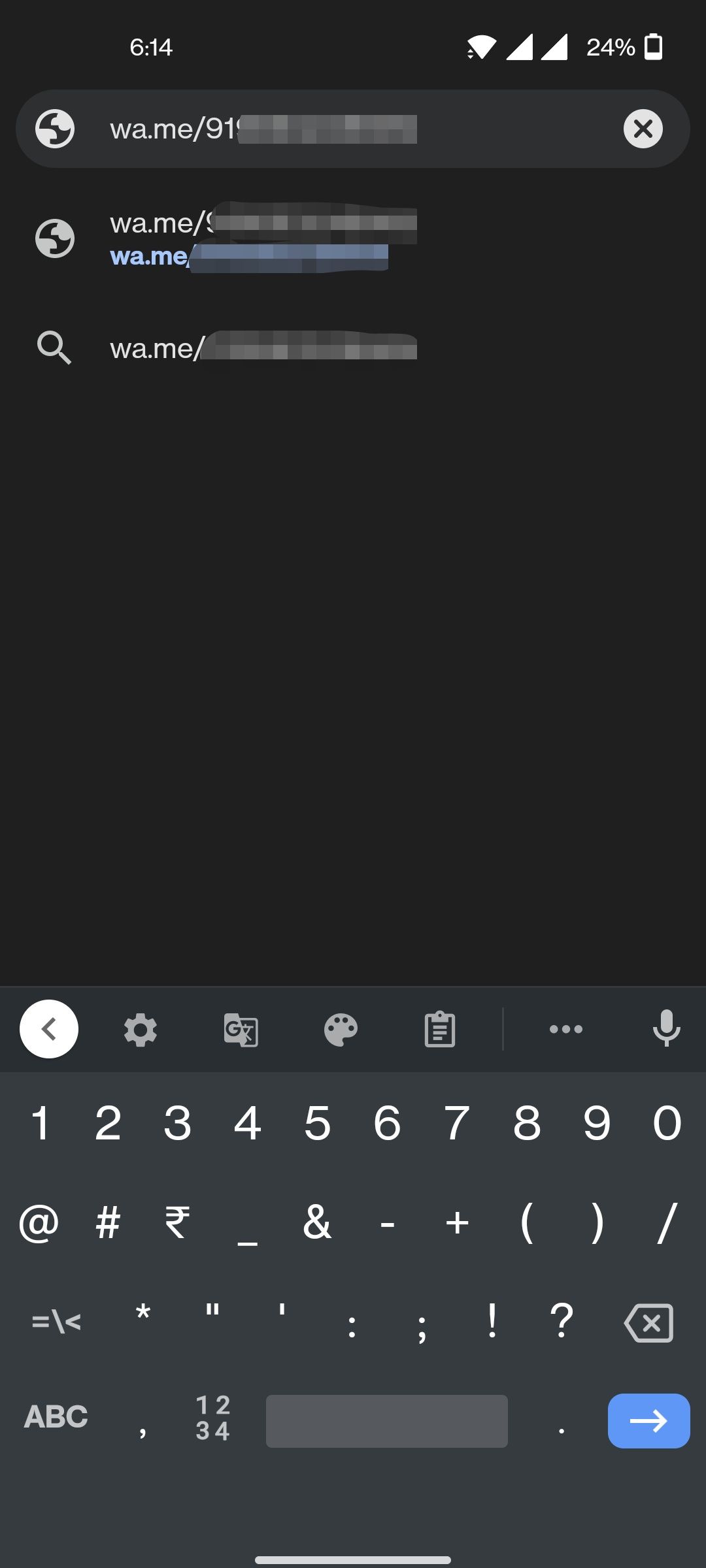 4. You will see a WhatsApp webpage after you open the link.
5. Tap on the "Continue to chat" button on the page to begin chatting with the person.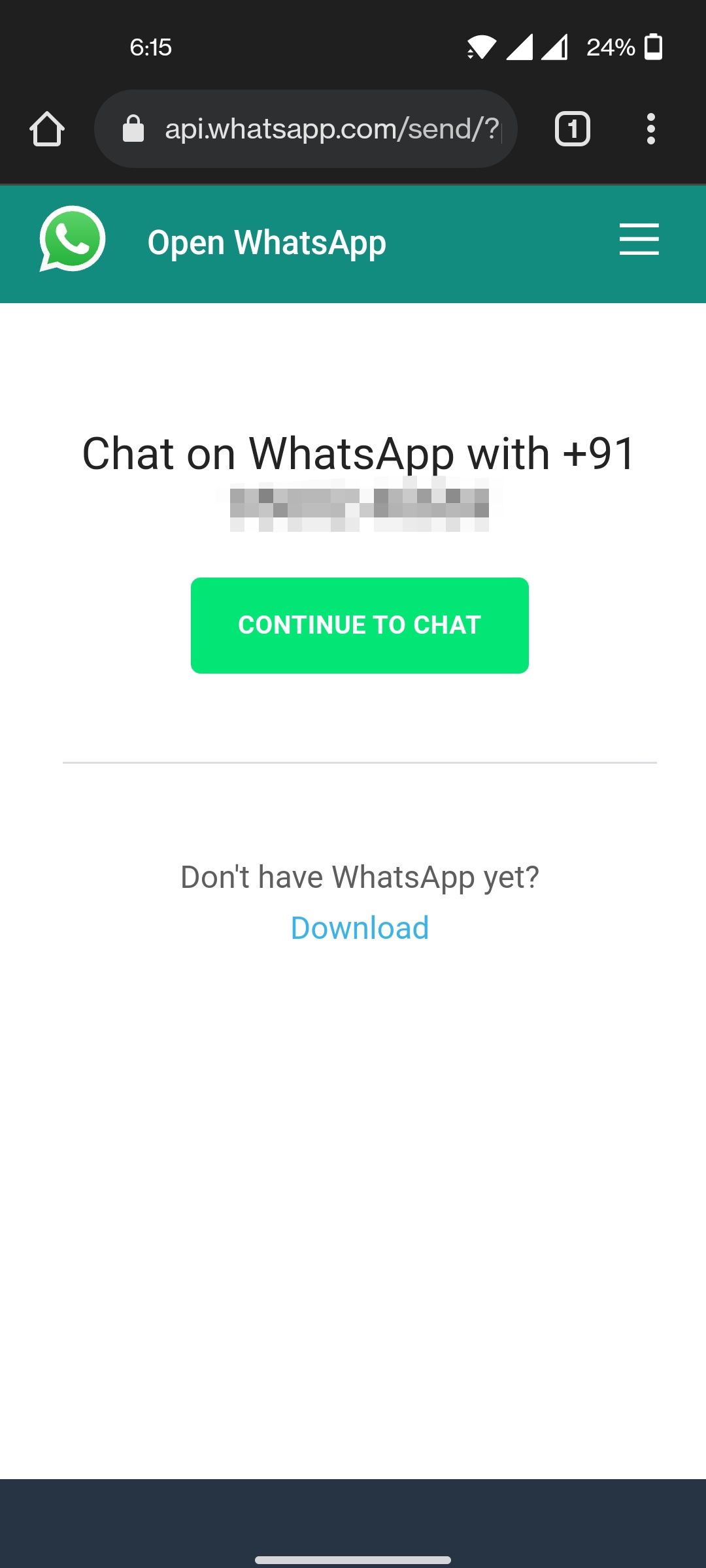 6. You will be redirected to the WhatsApp messenger where you can start sending messages to the number that is not saved in your contact list.
While you are adding the number to the WhatsApp link, make sure to include the country code. Otherwise, the messenger will display an error message saying that the number cannot be recognized. The WhatsApp trick works for both Android and iOS.
Also Read: How to Use Two WhatsApp Accounts in One Mobile Phone
You can also use WhatsApp's Click to Chat feature to send pre-filled messages. To do that, you will need to use the following link in your web browser –
 https://wa.me/whatsappphonenumber?text=urlencodedtext.
Here, you can replace the urlencodetext with a URL-encoded pre-filled message. For example, if you wish to send a text message, "This is just for fun" without saving the number, the link will look like this:
https://wa.me/1XXXXXXXXXX?text=This%20is%20just%20for%20fun.
If you don't want to go through the trouble of typing web links, you can also use Easy Message. The app automates the process where you just have to enter the phone number along with the country code. While you can download the Easy Message app, using the website is pretty fast too.
Also Read:
WhatsApp Call Record: How to Record WhatsApp Voice and Video Calls with Audio on Android and iOS Mobile
Thanks for reading till the end of this article. For more such informative and exclusive tech content, like our Facebook page