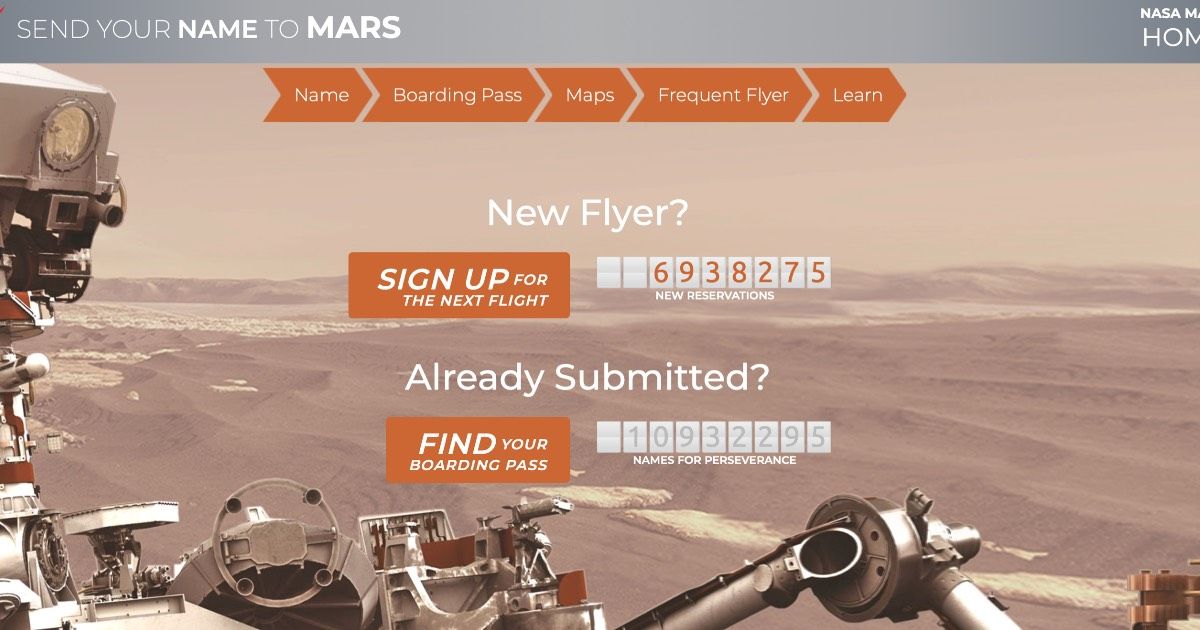 NASA has announced that it is accepting applications for people who want their names to be carried to Mars. The space agency has opened up the registrations for people to fill up their details and be eligible to go to the Red Planet. At the time of writing this, more than 6.9 million people have shown their interest in sending their names. This is more than half the number of people who applied to have their names carried by the Perseverance rover that landed on the Red Planet last week. It has opened the registration due to a "lot of excitement" surrounding around the mission. Let's take a look at how you can register yourself to join NASA's Mars journey.
NASA accepting applications for people to want to go to Mars
NASA has opened registrations for people who want to send their names to Mars. The space agency said it has continued accepting registrations following "a lot of excitement".  NASA was previously accepting applications from people to send their names for the Perserverance rover. The project has now ended as the rover landed on Mars last week.
People can still send their names to Mars. NASA is continuing to accept applications for the ones who are interested in sending their names on the Red Planet. You can click here to send your name to Mars. Those who submit their names will be given a mock printable "boarding pass," which is proof of their participation. There is also a "frequent flyer" account that shows how many miles their name travelled. 
More than 6.9 million people have shown their interest in the project at the time of writing this. Those select will have their names etched onto a microchip with an electron beam. The beam is so accurate that it can write down to 1 nanometer. This chip will be placed onto the next NASA spacecraft to the neighbouring planet. The timeline of the next Mars mission is unknown at the moment.