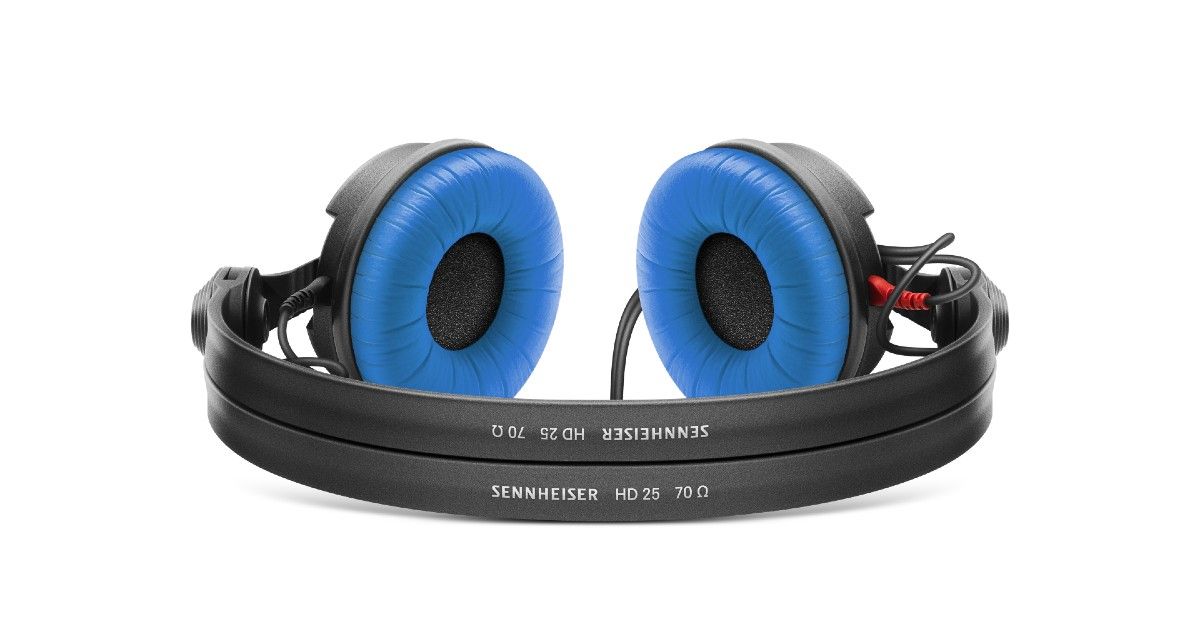 Sennheiser has announced the launch of HD 25 Blue, a special edition colour variant of one of the most well known reference headphones used in professional setups such as broadcasting, video production and turntables. The new headphones still offer the same configuration in terms of audio, but can now be bought in a new colour shade that offers blue ear pads on the supra-aural headphone build. The new colour variant joins the previously existing HD 25 headphones already available in India.
Sennheiser HD 25 Blue: pricing and availability
The new colour variant of the Sennheiser HD 25 is now available on Amazon India exclusively. The headphones are priced at Rs 8,499.
Key features
The Sennheiser HD 25 wired professional headphones offer frequency output rating of 16 Hz to 22 kHz, which covers more than the sonic frequency range. The closed back headphones, as claimed by the company, offer acclaimed noise isolation in loud environments, and supports the high maximum sound pressure levels that are crucial for headphones to operate in loud setups. It uses dynamic drivers, which is the most common form of drivers used in mainstream audio gear.
The drivers are paired with a 70 ohm impedance circuit, which will support high power audio output channels. To ensure that the headphones can be plugged into professional setups, the HD 25 comes bundled with a 3.5mm to 6.3mm adapter, which adds earthing to the audio plug to help support balanced, high output sound. The headphones are rated for < 0.3 percent harmonic distortion, and maximum sound pressure level of 120dB – which is considerably higher than the standard sound pressure levels on consumer headphones.
The HD 25 also comes with an additional pair of ear pads and an additional flat cable that extends to 3 metres in length for plugging into any setup, anywhere.
Thanks for reading till the end of this article. For more such informative and exclusive tech content, like our Facebook page