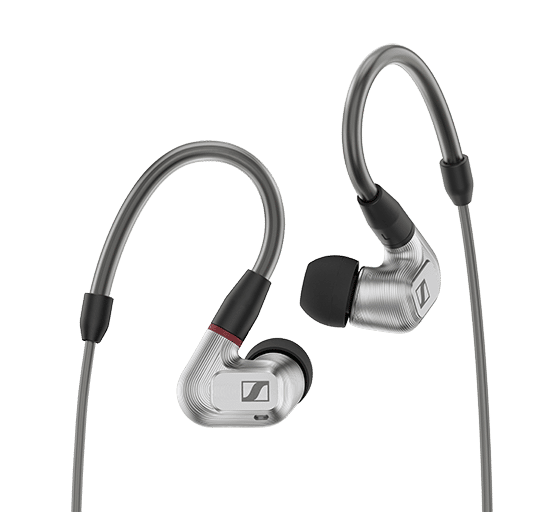 Sennheiser, the audio brand, has announced their new in-ear earphones, IE 900 in India. This is the company's flagship in-ear earphones. The company claims that the brand new X3R system delivers the coherent, artifact-free "Sennheiser Sound" found in full-size headphones up to 8 times larger in size. The IE 900 earphones are said to meet to match the exceptional performance to ensure a refined experience for audiophiles. Let's take a closer look at the latest IE 900 earphones from Sennheiser.
Sennheiser IE 900 Price in India
The Sennheiser IE 900 is a flagship level in-ear earphone and costs a whopping Rs 1,29,000 in India. The headphones will be available for purchase from the company's official web shop. The audio product can be also purchased from e-commerce platforms and leading electronic retail outlets in the country.
Key Features
The Sennheiser IE 900 has a 7 mm Response transducer. The IE 900 is said to avoids the sonic obstacles introduced by alternative multi-driver arrays.
The IE 900 makes even is said to make subtlest nuances of sound audible. This reproduction of a wide frequency range with low distortion is the result of Sennheiser ́s one-driver principle and their X3R system. The X3R technology uses the three Helmholtz resonator chambers which are drilled into the aluminum frame of the IE 900 and placed between the diaphragm and the nozzle. The IE 900 has an integrated acoustic vortex that serves to make the treble as smooth.
The Sennheiser IE 900 is said to bring the listener ever closer to a perfect sound experience.
According to Kapil Gulati, Director, Consumer Segment, Sennheiser India, "For the past 75 years, Sennheiser has been at the forefront of innovating audio products, developing some of the finest audio peripherals in the market. The new IE 900 earphones are meticulously crafted to the most demanding standards. The earphones meet Sennheiser's criteria for a high-end audio product and match the exceptional performance to ensure a refined experience for audiophiles. With the introduction of IE 900, we want the listeners to have an intense listening experience, exploring the deepest corners of their music collection."