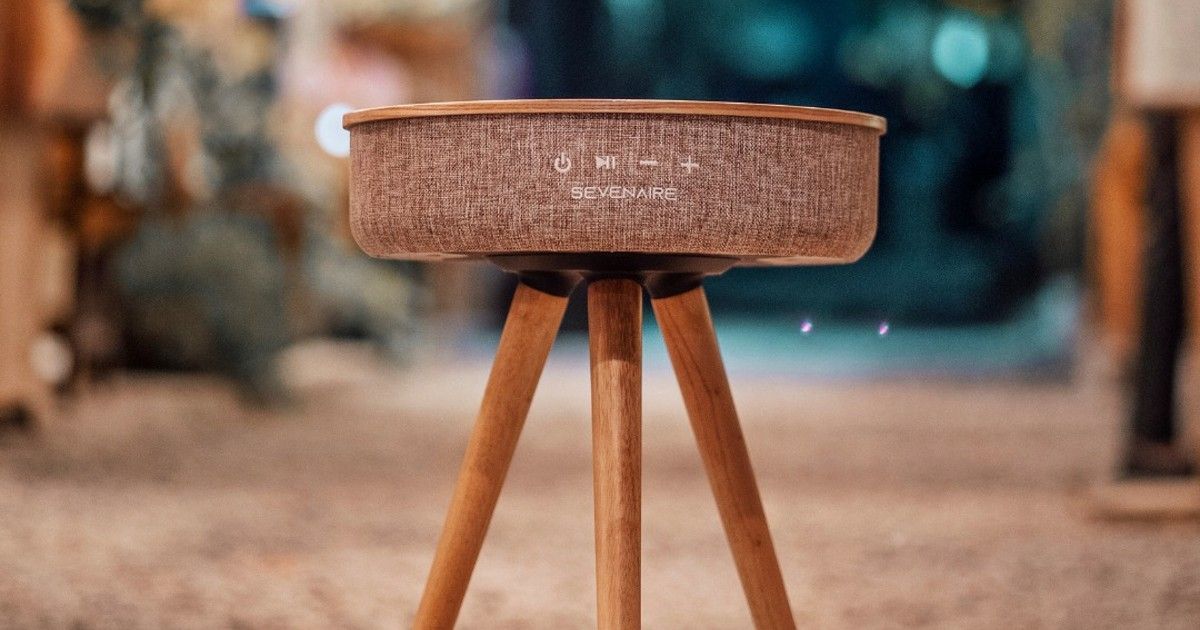 A company called Sevenaire has launched a three-legged tablet which doubles up as a speaker in India. The device, called the Saturn Bluetooth Speaker Table, looks just like a small coffee table, but has a speaker built into it. You could be forgiven for mistaking it for a regular table at first glance. The speaker in this device has 360 degree coverage, perhaps because of the availability of extra space and the table's overall design. The Saturn actually looks like a nifty piece of furniture and should fit seamlessly into most households.
Sevenaire Saturn features and pricing
As mentioned before, the Sevenaire Saturn Speaker Table offers a 360 degree speaker. It has two tweeters, four subwoofers and four bass radiators built inside, and provides 88 Watt audio output overall. The speakers are placed all around the table in order to facilitate 360 degree coverage. Of course, that only means that the speaker will throw sound in all directions, but you won't get surround sound with a speaker system like this. It's also impossible to tell the audio quality based on the specs that have been provided.
The Saturn Speaker Table also supports Bluetooth connectivity, which means that you can stream audio from a smartphone or other device. It has an AUX port as well, in case you still happen to have a phone with a headphone jack. The AUX port will also allow users to connect a separate audio device to the Speaker Table.
Further, having a speaker isn't the only feature of the table. The Sevenaire Speaker Table also supports Qi Wireless Charging, which means that you can place a smartphone supporting this standard on the table and it will begin charging. The company didn't specify whether it supports any fast charging standards, but has said that there's a built-in 6600 mAh battery inside the table as well. You can charge devices using USB cables as well.
Lastly, the Sevenaire Saturn Speaker is priced at Rs. 26,499 and will be available in two colours in India — dark walnut and light ash wood. It is being sold on Amazon.in.