Highlights
The first trailer of the most anticipated movie Jawan is finally here.
Shah Rukh Khan portrays the lead role along with Vijay Sethupathi, Deepika Padukone, Nayanthara, and more.
The movie is scheduled to release on September 7th.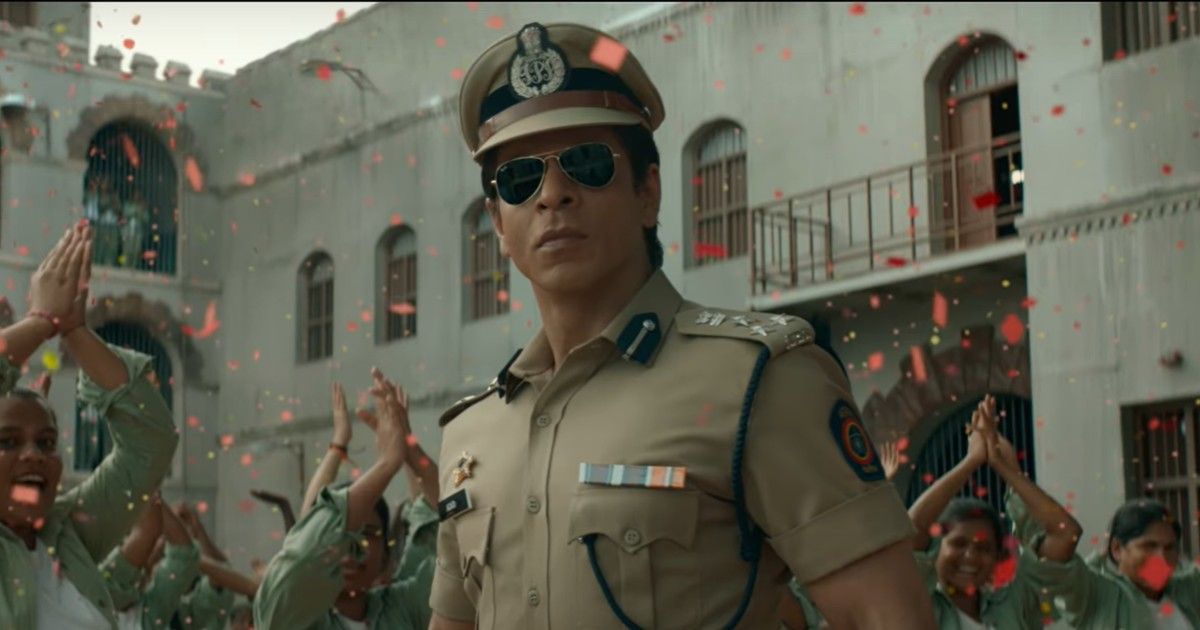 The stage is finally set for the biggest Bollywood movie release of 2023. Yes, we are talking about Jawan. After getting the official theatrical release date of September 7th, the first official trailer of the movie has been released. The King of Bollywood sets some high standards for the upcoming movie with the latest trailer. We can also see some prominent personalities, including Vijay Sethupathi, Deepika Padukone, Nayanthara, and more in the trailer, which builds hype for the upcoming movie. Here's what you need to know.
Shah Rukh's Jawan Official Trailer Released
Shah Rukh's Jawan's first official trailer has been released in different languages. The latest trailer gives a good glimpse of a rollercoaster ride that the viewers will experience during the movie premiere. The trailer begins with SRK's voice-over and then we can see him in the negative role as he hijacks a train.
However, there are some great twists and we are introduced to a new villain Vijay Sethupathi. The trailer also shows the various getups and makeovers of Shah Rukh Khan, which made the fans go crazy. At the time of writing, the trailer has already crossed 3.2 million views within 2 hours of release, which shows why SRK is still The King of Bollywood.
Social Media Goes Crazy with Jawan's Trailer Launch
The social media platforms like X and Instagram are currently full of Jawan posts. One particular dialogue from the film is going viral: "Bete ko hath lagane se pehle, baap se baat karo (Talk to the father before laying a hand on the son)."
People on social media are relating this reel dialogue to SRK's real life. Fans are pointing out that it is a dig at the former NCB chief Sameer Wankhede. Moreover, fans also like the new makeovers of the SRK in the movie. Check out some of these here:
'Bete ko haath lagane se pahle, baap se baat kar'

SRK has given a clear message to Sameer Wankhede & his handlers in Delhi through #JawanTrailer. Also the screen says 'Produced by Gauri Khan' when you hear this dialogue 🙂 pic.twitter.com/DuaJ1q3WEG

— Rofl Gandhi 2.0 🏹 (@RoflGandhi_) August 31, 2023
Multiple getups and makeovers for #SRK in #Jawan 😍 #Atlee is redefining the commercial space of @iamsrk through this film. pic.twitter.com/SgbFZ2pyhD

— KARTHIK DP (@dp_karthik) August 31, 2023
– it has every element that audience needs.. Emotion, patriotism, Love, vengeance, Romance, crime, Drama.

– SRK, VIJAY SETHUPATI, NAYANTHARA top notch performance

– it's a treat to watch on big screen….in your nearest Cinemas from 07/09/2023 onwards.#JawanTrailer pic.twitter.com/9XbLm0O4jm

— SOLDIER ♕ (@iSoldier___) August 31, 2023
Rashu aur SRK sir sath mein ek film ka wait kar raha hu mein ❤😍🤞
Aur jawan trailer bahut Khatarnak hai
Blockbuster loading all the best for the flim ❤😍🔥@iamRashmika#RashmikaMandanna #Rashmika #Crushmika #NationalCrush #ShahRukhKhan #SRK𓃵 #JawanTrailer #Jawan pic.twitter.com/McnKCIEClk

— team_rashmika_mandanna (@MandannaTeam) August 31, 2023