Highlights
Netflix is premiereing Shehzada tonight at 12 midnight
Shehzada is an official remake of Alu Arjun's Ala Vaikunthpurumuloo
The film is Kartik's first foray into production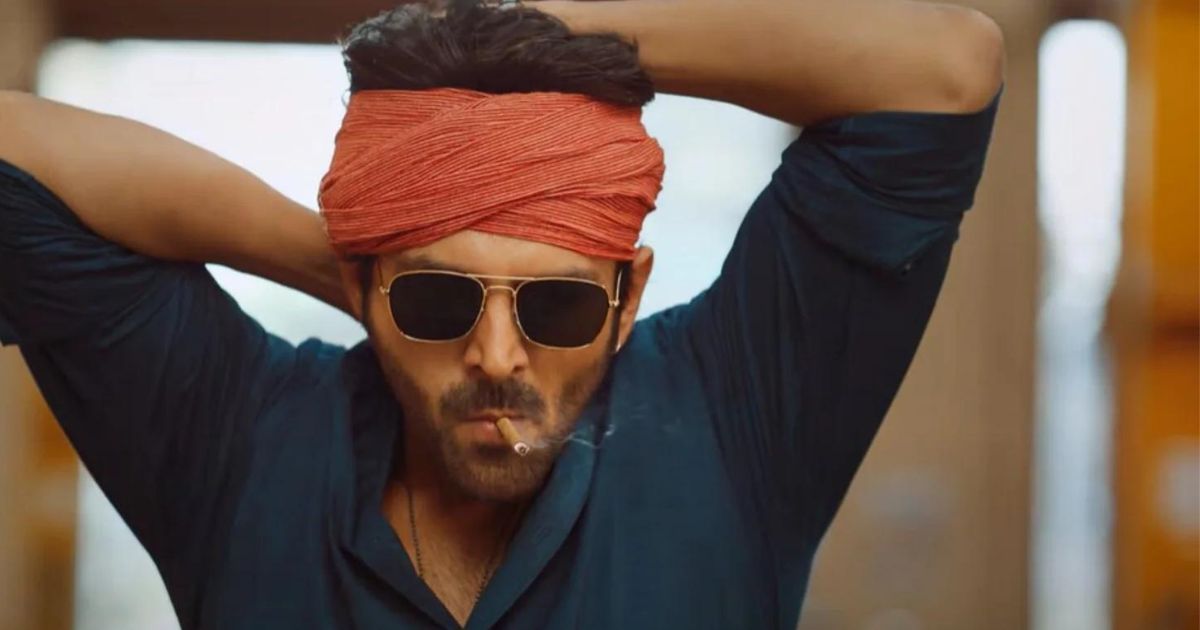 With Shehzaada, Kartik Aryan returned to the big screen after the successful Bhool Bhuliayaa 2. Everyone in the film business was confident that Kartik would maintain his record-breaking box-office success. After Pathaan, Shehzada was 2023's next significant film release. In India, it opened on more than 3,000 screens. Bollywood actor Kartik Aaryan demonstrated his prowess in the action genre with his most recent film, "Shehzada," after dabbling in comedy and romance. This movie is a remake of Allu Arjun's 2020 Telugu action drama "Ala Vaikunthapurramuloo," which was a huge smash. Since Aaryan became a producer with Shehzada, the Hindi remake has been in the headlines often. It was also one of the actor's most eagerly awaited movies. Kartik Aaryan plays Bantu in Shehzada, and Kriti Sanon plays Amulya. On January 26, 2022, the Hindi adaptation of Ala Vaikunthapurramuloo was scheduled for cinema release in response to Pushpa's success in the North market. However, the release schedule was scrapped after Shehzada's creators asked Goldmines not to release the dub version. Finally, the film was released on February 10, 2023. The actor shared the Shehzada poster on January 11, 2023, along with other members of the cast and crew, announcing the day that the trailer would be released as well as the OTT service provider.
When and Where to Watch
After Shehzada's theatrical debut, it was made known that the Bollywood film will only be available to stream on the OTT service Netflix tonight at midnight. Its streaming partner is the industry leader in streaming entertainment, Netflix. The most recent information is that Netflix has selected April 1 as Shehzada's release date.
No more secrets 🤫 @TheAaryanKartik and @kritisanon have said it – Shehzada arrives on Netflix at midnight! 👑 pic.twitter.com/6OIqdUK9qh

— Netflix India (@NetflixIndia) April 13, 2023
Cast
Apart from Kartik Aryan and Kriti Sanon, Paresh Rawal, Manisha Koirala, Ronit Roy, Sachin Khedekar, Ankur Rathee, Sunny Hinduja, Rajpal Yadav, and Debattama Saha are among the main cast members. Also, Sachin Khedekar acted in the Telugu movie. Kartik Aaryan is stepping into the world of production with Shehzada. Its producers include Aman Gill, Allu Aravind, and Krishan Kumar in addition to Bhushan Kumar of the T-series. The film's story is written by Trivikram Srinivas. Rohit Dhawan wrote the screenplay and directed the filming. The soundtrack for the movie is composed by Pritam. The producing companies collaborating are T-Series Productions, Allu Entertainment, Haarika & Hassine Creations, and Brat Films. Yash Raj Productions, AA Films (India), and Phars Film Co. (International) distributed Shehzada.
Plot
The day Karthik Aryan, aka Bantu, entered this world, his destiny was upended. Despite the fact that he was born a Shehzada, he was raised in a modest home and had his Shehzada status taken away from him. All of this was a ruse by Valmiki, the pretend father of Bantu (Paresh Rawal). What does Bantu do after discovering that the Jindals are his real family? How does he first meet Ronit Roy and Manisha Koirala, his parents? Why is Bantu separated from his family by Valmiki? This is the central conflict of the film Shehzada.
Reception
Due to conflicts with Ant-Man 3 and Pathaan, two blockbusters, Kartik's movie got off to an average start. Shehzada has already made Rs 70 Cr from its pre-release business, which comprises Rs 10 Cr from music rights, Rs 15 Cr from satellite rights, Rs 40 Cr from OTT rights, and Rs 5 Cr at the very least in overseas guarantees. In other words, the movie only made 32 crores when it needed to make 40 crores to be considered a smash. The movie received a 5.3 on IMDb.