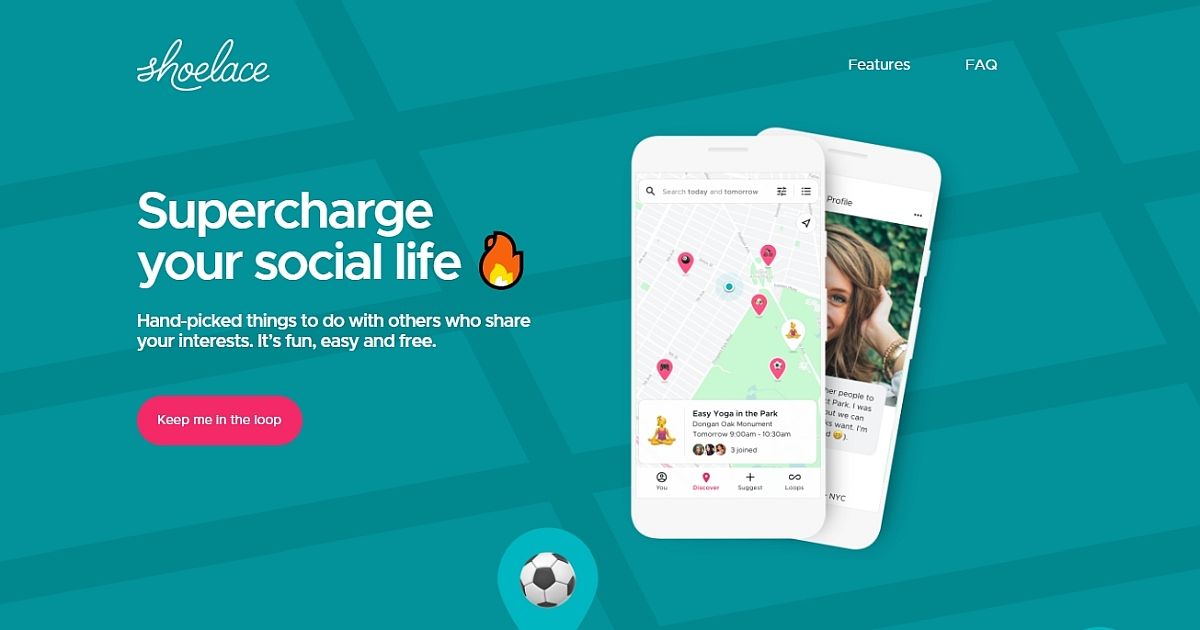 After the failure of Google+ and its subsequent shutdown in April of this year, the tech giant seems to be taking another crack at the social network thing in the form of Shoelace. Shoelace is a hyperlocal network for people wanting to get together based on matching interests. Where Google+ was a direct competitor to Facebook and Twitter, Shoelace seems to have a more modest approach in helping people connect with each other. In a way, the new platform borrows inspiration from Facebook's Events functionality along with WhatsApp's Group Chat feature.
In Google's own words, Shoelace is designed "to tie people together based on their interests – like two laces on a shoe." Where traditional social networks help people stay connected online, Shoelace aims to help people expand their social circle and meet new people out in the world. To do this, the platform allows people to organize various events based on a single or collection of interests. Maybe you want to hang out with dog owners at the park or perhaps attend a concert with a group that appreciates your taste in music, Shoelace will allow you to browse for events that match your preference, and you will see them as points of interest on a map. Google likes to call these activities "Loops".
Shoelace is being developed by Google's in-house experiential division called Area 120. As Android Police notes, Shoelace looks a lot like another experimental hyperlocal social network platform that Google launched back in 2011 called Schemer. Unfortunately, Google only managed to keep the project afloat for two years. With Shoelace, its almost as if Google is resurrecting Schemer by attempting to fix the latter's flaws and giving it a new paint job ("Loops" used to be called "Schemes").
The most significant change with Shoelace seems to be the focus on human curation, which is something that was apparently lacking on Schemer. The new platform promises to offer daily hand-picked activities, and there is even a verification process before joining a community. In the long run, Google might possibly rely on community organizers to help keep the platform running smoothly.
For now, Shoelace seems to be a smartphone-only platform with no word yet as to whether it will be available for the web. The app is said to be available for both Android v8.0+ and iOS v11.0+ devices. Shoelace is accessible via an invite-only system right now and is limited to those living in New York City, USA. While Google says it hopes on expanding to more cities across the US soon, no definitive timeline has been provided. As for the app making its way to other countries including India, we would advise you not to hold your breath.