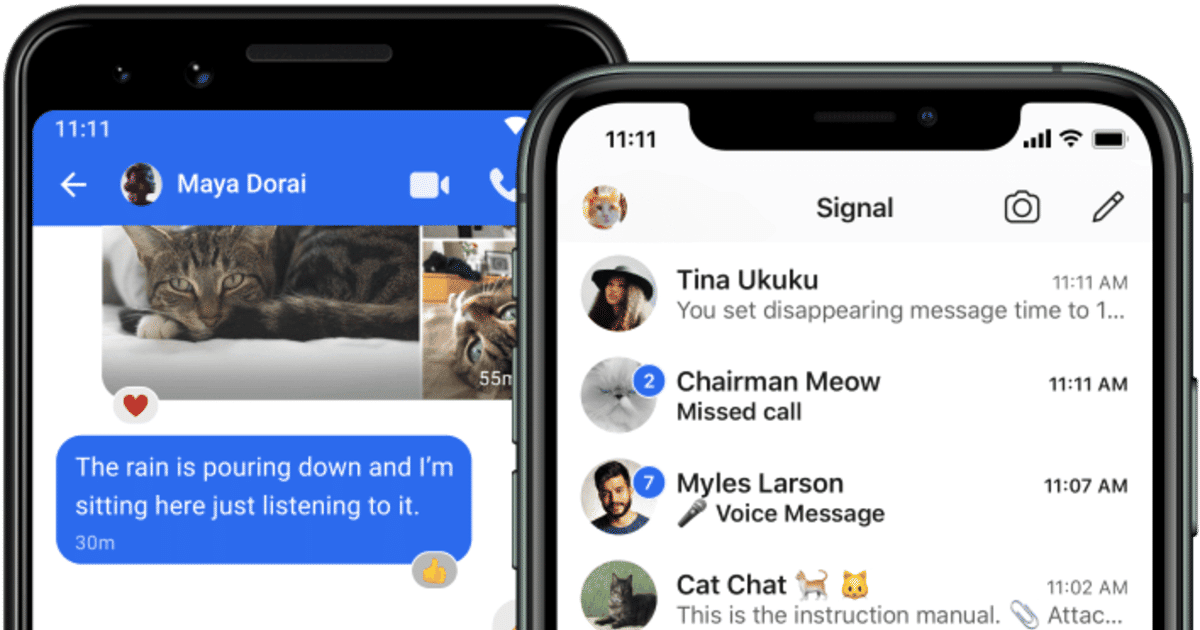 WhatsApp's latest controversy has been beneficial for fellow end to end encrypted messaging app, Signal. The privacy focused app is also meant for peer to peer messaging and was in fact started by one of WhatsApp's founders, Brian Acton. The Signal app is well known amongst privacy and security focused users and is named after its encryption algorithm, the Signal protocol, which it uses to encrypt messages. In fact, fellow competitors WhatsApp and Telegram also use the same algorithm to encrypt messages on their platforms, but Signal's implementation has widely been recognized to be the most privacy friendly.
American whistleblower, Edward Snowden, has recommended Signal on multiple occasions, as has Elon Musk, the world's richest man. The Signal app isn't only designed to encrypt your messages so the company itself can't read it, it also ensures that it cannot figure out your social graph when you use the app. The company has also said it will never advertise on the platform and won't monetize user data.
Also Read: WhatsApp tricks: How to send Italic, Bold, Strikethrough,Text Messages?
How to download and setup Signal on Android and iOS
This part is obviously the simplest thing to do. You just search for Signal on Google Play or Apple's App Store and download the app. That's about all there is to it. The next part requires you to set up the app on your phone. Here's how to do that.
Tap on the newly created Signal icon on your phone. If you use an Android phone with an app drawer, it will likely show up on that and not on the home screen. If you use iOS' new app drawer, then the app will show up on the top right square when you swipe to the extreme right of your iPhone.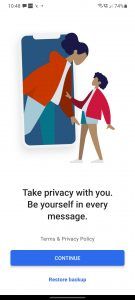 Next, Signal will ask you to provide the necessary permissions for the app to function. This part is important to understand. Signal needs access to your Contacts, but that is pretty much the only essential permission. This allows the app to populate your chats with contacts from your phone and recognize who else uses Signal amongst your contacts.
Also Read: IMEI Number Check: How to Find IMEI Number of Android and Apple iPhone?
You do not need to give Signal access to Photos, Camera, microphone etc. unless you want to click photos through the app and share with people, or want to send voice messages to people (which needs access to the microphone).

Like WhatsApp, Signal also requires your phone number to sign up. Enter your phone number on the prompt the app provides.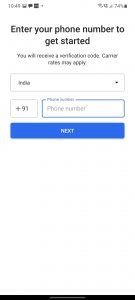 Once all this is done, Signal will ask you to enter a name. This is required to identify you for other users. It's important to enter something that people will know you by, because you can send Signal messages to anyone whose number you have. If they don't have your number saved they can tap on your contact number and see the name you entered.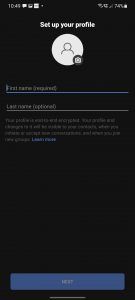 At this point, you're fully done with the set up. You may want to go over to Signal's settings and customize notifications. You can tell the app to stop notifying you when someone in your contact list joins the app. It's a useful option, given that many of your friends are joining it right now and continuous notifications can be annoying.
Also Read: JPG to PDF: How to Convert JPG Image to PDF File Free Online Using Smartphone or Laptop
How to download and set up Signal on your computer or laptop
For this, you need to go to Signal's website. You will see a "Get Signal" option on the top of the website. Here, you will find the option to download Signal on a Mac or Windows-based desktop. Do this and you will have the app on your phone.
Once you're done, you will need to link the desktop app to the phone. This is important, because Signal uses the link to ensure messages are encrypted on all devices.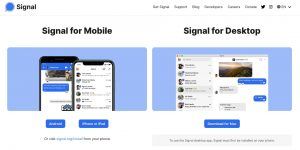 The app asks you to scan a QR code, which is the same way you used to set up WhatsApp desktop.

Open the Signal app on your phone and go over to the menu. You will find a "Linked Devices" option here, where you will find a "link new device" option. This requires access to the camera.

Once opened, you can use this to scan the QR code showing on your desktop. Doing this will automatically set up the desktop version of the app too.
Is signal video call secure?
The company claims that all the video calls made from the platforms are private. Signal calls, both voice and video, are end-to-end encrypted. The video calling facility is available on all Signal platforms including Android, iOS, and desktop.
Is Signal the most secure messaging app?
Signal messaging app is said to be one of the most secure messaging applications in the world. The company says that it never collect or store any sensitive information. Signal messages and calls cannot be accessed by the brand or other third parties as it is completely end-to-end encrypted.
Et, voila! You're done!