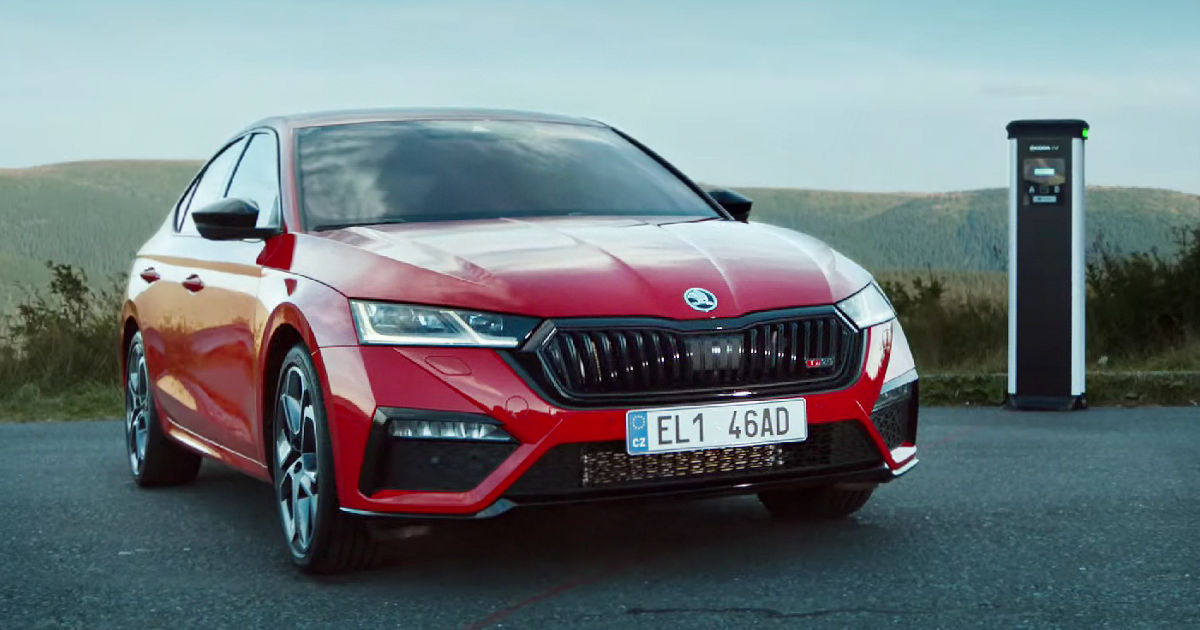 Skoda will be coming up with an all-electric version of its Octavia sedan in India, if a recent report is to be believed. Work on the electric car has already begun, and the model will be introduced as part of Skoda's EV lineup post the year 2025. From what has been shared about the electric sedan so far, we can expect the Octavia EV to boast a range of about 600km when it debuts.
The report comes from Autocar India, suggesting that Skoda has started working on an all-electric version of Octavia and will introduce it in India later in the decade. It is expected that the electric Octavia will not use the Volkswagen MEB platform, which currently powers the EV lineup by the group, including models like the Volkswagen ID 3 and Volkswagen ID 4. Instead, it is likely to be based on the VW Group's upcoming Scalable Systems Platform or SSP architecture for electric vehicles, which is meant to serve as a "unified architecture for the whole product portfolio."
Since VW will debut with an SSP-based vehicle in 2026, the reported timeline of Skoda Octavia EV's launch coincides with it, suggesting the platform's use in the electric sedan. Once up for sale, the Octavia EV will likely be a part of a large EV portfolio of Skoda in India, as it targets 70 percent of its profits from EV sales by 2030. This lineup is expected to include the likes of the Skoda Enyaq iV, another all-electric compact SUV to mimic the Skoda Fabia, and a crossover EV. As Autocar India reports, all of these EVs are to be on sale by 2026.
Skoda Octavia EV: Features and Specifications
As for the electric version of Skoda, the report hints that the Octavia EV may have a WLTP range of about 600km. This will likely be made possible by a "more advanced version" of Skoda's new 89kWh battery. This upgraded battery is expected to debut sometime in 2024 to 2025.
If it happens to be used in the Octavia EV, the Skoda battery will also be able to support a charging rate of up to 200kW. It shall be used to power two front motors on the standard version of the Octavia EV, while a more powerful version may get four motors, one on each wheel.
But before we see the Octavia EV on sale in India, it is possible that Skoda introduces an upgraded, hybrid model of the sedan in the country. Octavia RS iV is expected to fill in this gap sometime next year, with its plug-in hybrid capability, helping Skoda transition to pure EVs for its models in the years to come.