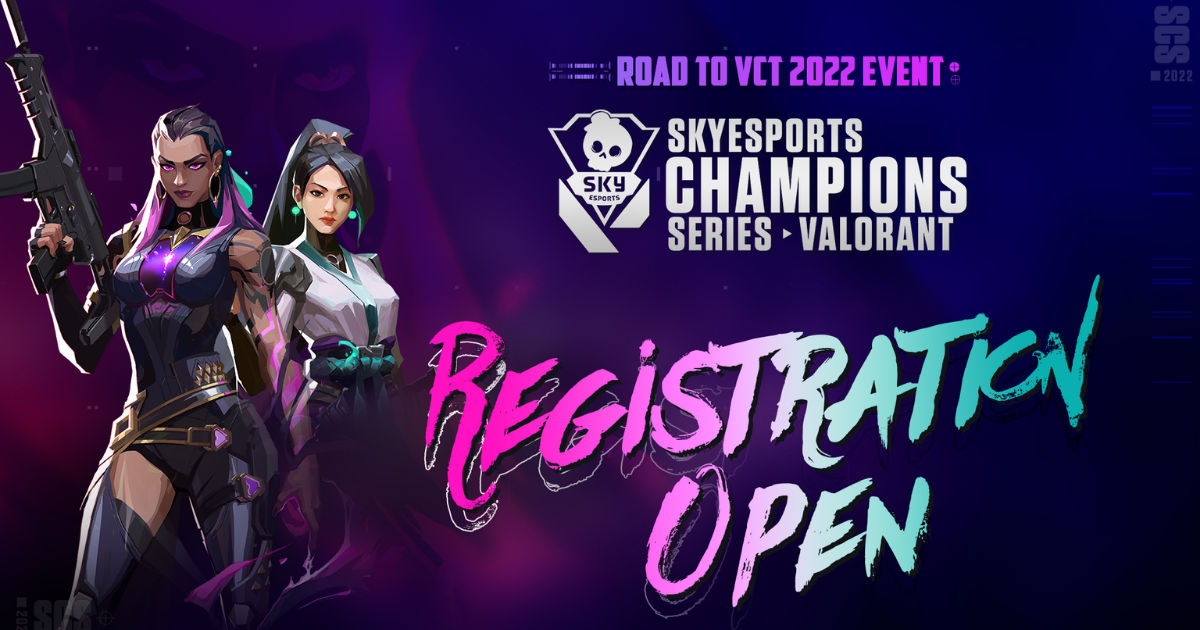 Skyesports has just announced a partnership with Riot Games to bring the Skyesports Champions Series (SCS) 2022, a top-level Valorant league in South Asia. The tournament leads into the Valorant Champions Tour (VCT) 2022 Stage 2, which is one of the most popular esports leagues in the world.
The top two teams from the Skyesports Champions Series 2022 will qualify for the VCT Stage 2 APAC Challenger. The SCS has a massive prize pool of $30,000 (directly converts to about INR Rs  22.9 lakhs).
"We are thrilled to be a part of VALORANT's tremendous growth in South Asia and are beyond excited to be providing a path to the teams into the VCT APAC Challenger Stage 2," says Shiva Nandy, CEO and Founder of Skyesports. "The Skyesports Champions Series will set a new benchmark for VALORANT esports in South Asia with top-notch production and live streams in several regional languages."
Also Read: Valorant Casacding Agent Pick System is Not a Hit with Players; Riot Might Introduce Partnership System for Teams in 2023
SCS 2022 Announced by Skyesports and Riot, Top 2 Teams to Qualify for the Valorant Champions Tour 2022
The SCS 2022 will take place across May and June in three phases, which are as follows:
Phase 1: Open Qualifiers for India and the Rest of South Asia 

Phase 2: Group Stage League 

Phase 3: Playoffs 
Registrations for the tournament are live right now on the official tournament site (linked here) until May 7th for all players from across the South Asia region. This includes players from countries such as India, Pakistan, Afghanistan, Nepal, Bhutan, Sri Lanka, Maldives, and Bangladesh.
Two teams from the Indian qualifiers and two from the South Asian qualifier will advance to Phase 2 of the Group Stage League. They will be facing off against eight invited teams from the last South Asian Qualifiers' Playoff Stage including the likes of Velocity Gaming, Global Esports, Enigma Gaming, and more.
Select matches from the open qualifiers along with Phase 2 and 3 will be live on the Skyesports Youtube and Rooter Channels.