Highlights
Skyesports Champions Series (SCS) BGMI was won by Blind Esports and received Rs 12 lakhs prize money while bagging a direct slot in the next edition Finals.
Team Soul became the runner-up in the event and received Rs 6 lakhs of prize money.
The notable 10-day tournament drew a total of 30 million views across YouTube and Loco, with a peak concurrent viewership (CCV)* of 131,000.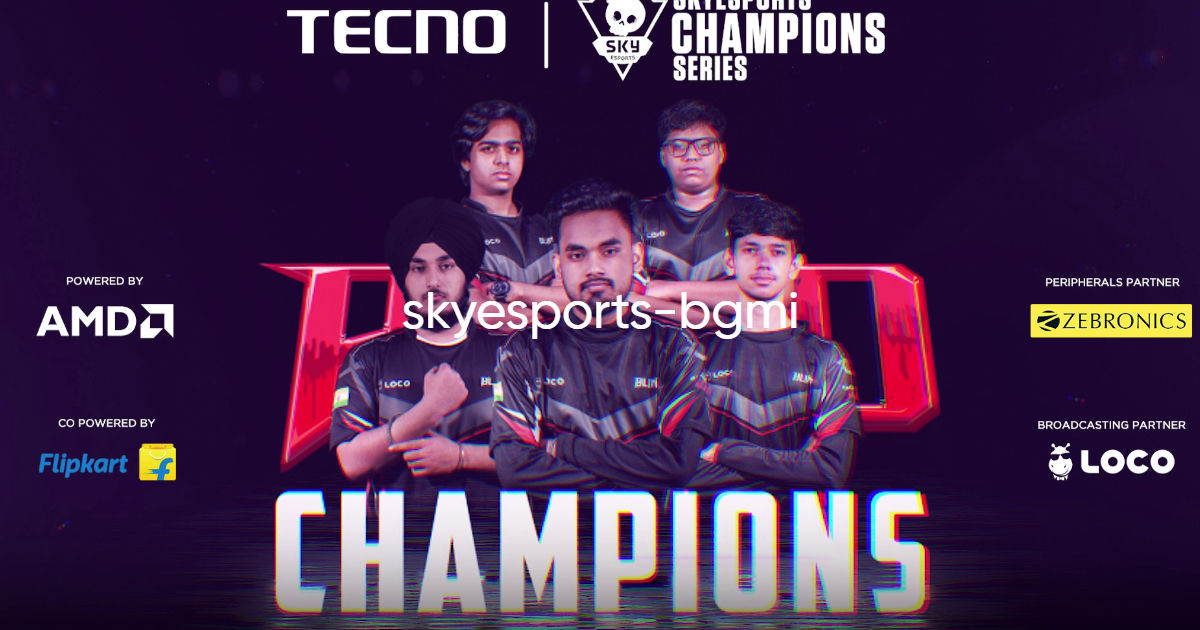 Skyesports Champions Series (SCS) BGMI Grand Finals has concluded with Blind Esports clinching the championship title with domination. This win will give a huge boost to Blind Esports as they have emerged as the champions with exceptional performance. Headlined by Rudra "Spower," who was also the tournament MVP, put up a strong performance to finish first, considerably ahead of the second-place squad – Soul.
Tecno SCS BGMI Grand Finals have involved a high competition among sixteen finalists. Blind Esports also secured the second position in the overall standings of the Semi-Finals. During the Grand Finals which took place from 14 June to 18 June, Team Blind had shown dominance from Day 1. They displayed their dominance all throughout the Grand Finals and maintained the pole position, and they left no chance for any other team to take their place. They were the first team to cross 200 and 250 points in the Finals and ultimately bagged the victory with ease.
Also Read: BGMI Champions Cup Announced With Rs 27 Lakhs Prize Pool
BGMI Skyesports Champions Series (SCS) Grand Finals – Blind Esports Emerged as the Champions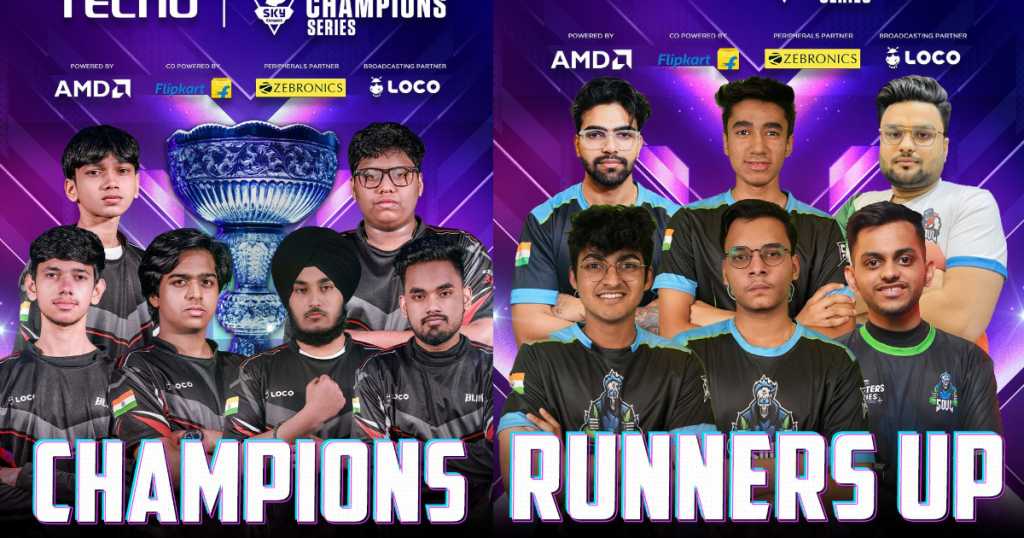 Team Blind earned 255 points and a cash award of Rs 12 Lakhsas cash prize. The renowned esports organisation has been dominant since signing their new team, winning back-to-back important third-party events. Spower of the winning team was named MVP for his outstanding performance throughout the Finals, in which he clinched 55 eliminations with an F/D ratio of 1.83.
Team Soul finished second with 210 points after a remarkable comeback in the final phase. In comparison to the Semifinals, they performed admirably in the five-day Grand Finals. Having won three matches, the team grabbed a total of 132 eliminations in the Finals.
Team iNSANE ended up in third place with 207 points and 116 finishes. OR Esports finished fourth with 206 points and 128 finishes. The team earned the most Chicken Dinners in the Champions Series BGMI Grand Finals – 4 WWCDs.
Orangutan Gaming, which won the Quarterfinals and then dominated in the Semi-finals, struggled to get going in the Grand Finals. Regardless, they produced an incredible comeback on Day 3 and displayed their strength in the final 18 matches to finish fifth overall. Orangutan finished with 204 points, just six points behind the second-placed team.
Team VST, led by Saumraj, finished sixth with 190 points and has amazed everyone despite being a newly formed squad. Revenant and Velocity Gaming finished seventh and eighth, respectively. Gods Reign occupied the tenth spot, followed by 7Sea Esports.
Fan-favorite team GodLike Esports, finished the significant event in 12th position with only 145 points in 30 matches. The team struggled throughout the tournament, including the Semifinals.
Prize Pool Distribution
🏆 The most dominating performance from Team @blindesportsorg throughout the Skyesports Champions Series! 🌟 With an outstanding score of 255 points, they are the CHAMPIONS of Tecno Skyesports Champions Series. 🎉🎉 Take a bow, Team Blind! 👏👏 Their performance was nothing short… pic.twitter.com/FHX23gzYRb

— Skyesports (@skyesportsindia) June 18, 2023
The tournament was featured with a Rs 25 lakhs prize pool which is distributed among the teams as follows:
1st place: Blind Esports – Rs 12 Lakhs
2nd place: Team Soul – Rs 6 lakhs
3rd place: Team iNSANE- Rs 3 lakhs
4th place: OR Esports – Rs 1.5 lakhs
5th place: Orangutan Gaming – Rs 75000
6th place: Team VST – Rs 50000
7th place: Velocity Gaming – Rs 30000
8th place: Revenant Esports – Rs 20000
MVP: Spower (Blind Esports) – Rs 50000
Most WWCDs: OR Esports – Rs 50000 (4 WWCD)
Also Read: Union Government Set to Ban Betting Apps and Addictive Games, Only 3 Types of Games to be Allowed