Highlights
Skyesports Masters Qualifiers will take place in cafes across 20 Indian major cities.
The eight franchised teams will be able to add the local CSGO talents from cafe qualifiers to their team alongside the Indian and International CSGO pros.
The total prize pool of the event is Rs 2 Crore.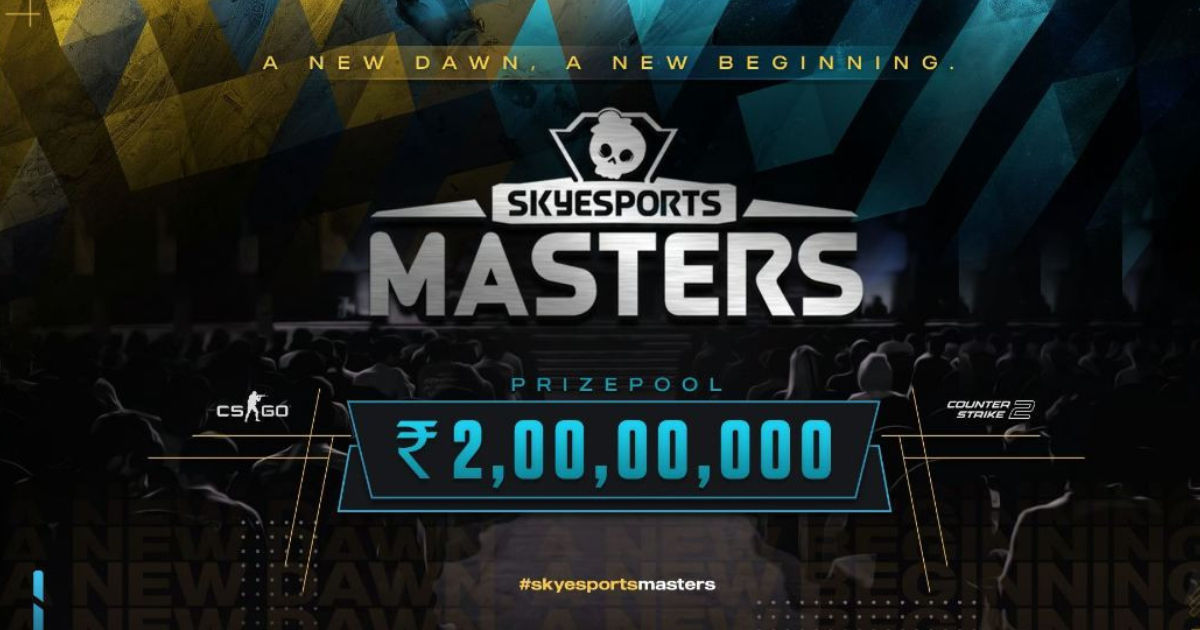 It's time to cheer for CSGO fans in India as JetSkyesports, a premier South Asia Esports tournament organizer has announced the biggest event of the title to date, Skyesports Masters. Making it even more special, the organizer announced the event that involves franchised teams. The tournament is scheduled to run for a span of three months with 8 franchised teams competing to get the lion's share of the whopping total prize pool of Rs 2 Crore (approx. $245060).
Skyesports Masters would be one of the prominent tournaments with India's best players in Counter-Strike: Global Offensive battling it out in a unique format. The eight franchised teams will feature some of India's best Counter-Strike players. Teams will also have the ability to recruit young and promising players from across the country.
Also Read: Marvel's Spider-Man Leaving PlayStation Plus Game Catalog Soon Along with 31 Other Games
Skyesports CSGO Masters Tournament to Feature Cafe Qualifiers in 20 Indian Cities
Skyesports is proud to announce India's first ever franchise based Esports League – Skyesports Masters! The 8 franchise teams will battle it out in the legendary CSGO for a whopping prize pool of INR 2,00,00,000. #CSGO #Skyesports #league #esports #gaming #SkyesportsMasters pic.twitter.com/SSlZFmkloh

— Skyesports (@skyesportsindia) April 14, 2023
Skyesports Masters will get off with on-ground cafe qualifiers, which will be carried out in 20 cities across India. Jet Skyesports plans to work with local gaming cafes in major Indian cities and intends to hunt for India's greatest CS: GO talent and offer them a once-in-a-lifetime opportunity.
Cafe qualifiers are expected in cities such as Chennai, Delhi, Bangalore, Hyderabad, Pune, Mumbai, and Ahmedabad. Jet Skyesports has yet to reveal any information regarding the tournament's schedule or places where qualifiers will take place. Following the qualifiers, the eight teams will be able to recruit these players to play alongside experienced Indian and international CS: GO pros who have been a part of the game's Esports scene for some time.
Following the finalisation of rosters, the eight teams will compete in Mumbai to become the ultimate masters. The three-month LAN event will be divided into league and playoff stages and will be open to a live audience, who will be rooting for their favourite team in the CS: GO universe. The specific location and ticket prices will be announced at a later date.
Is this what it looks like? We will let the fans decide 🫣 https://t.co/7wnlPEOtwP

— Skyesports (@skyesportsindia) April 14, 2023
Skyesports also intends to use its dominant position in the market to potentially open up new revenue streams for the eight franchised teams competing in the event. This will include sponsorship, merchandise sales, and agreements for media rights. Skyesports' initiatives to provide additional revenue streams to participating teams will ensure a happy ecosystem in the years to come for Counter-Strike and eventually Counter-Strike 2.
Also Read: Counter Strike 2 Might Launch For Android and iOS Mobile Devices