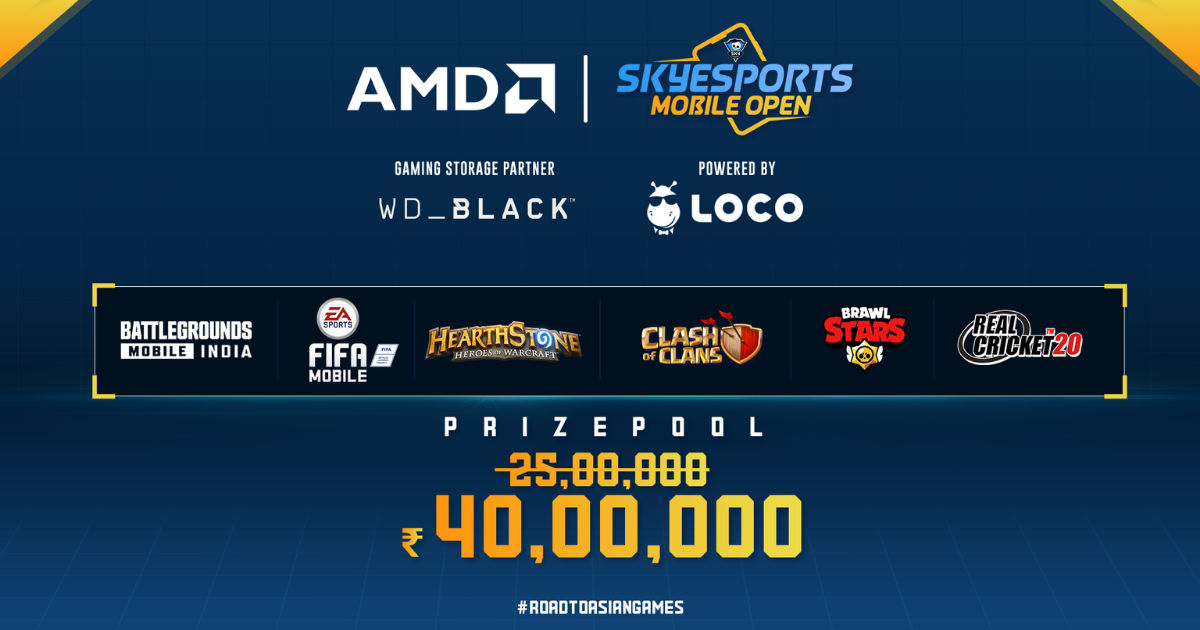 Skyesports next big tournament is the Skyesports Mobile Open, featuring Battlegrounds Mobile India (BGMI), Hearthstone, Clash of Clans, FIFA Football, Brawl Starrs, and Real Cricket 20. The tournament was initially set to have a prize of Rs 25,00,000, but it has now been increased to a massive Rs 40,00,000.
The Skyesports Mobile Open will also feature open-for-all qualifiers, which means players from across the country will be able to participate in the tournament. This is very much in line with Skyesports' goal of growing esports from the grassroots level in the country, allowing every mobile gamer a shot at going pro and playing competitively. Presented by Ryzen and powered by Loco, with gaming storage partner WD Black, the Skyesports Mobile Open is easily one of the most exciting tournaments on the horizon and definitely something to keep an eye out for.
Also Read: Halo Infinite is Now Available to Download on Xbox Game Pass
Skyesports Mobile Open will feature games from the Asian Games 2022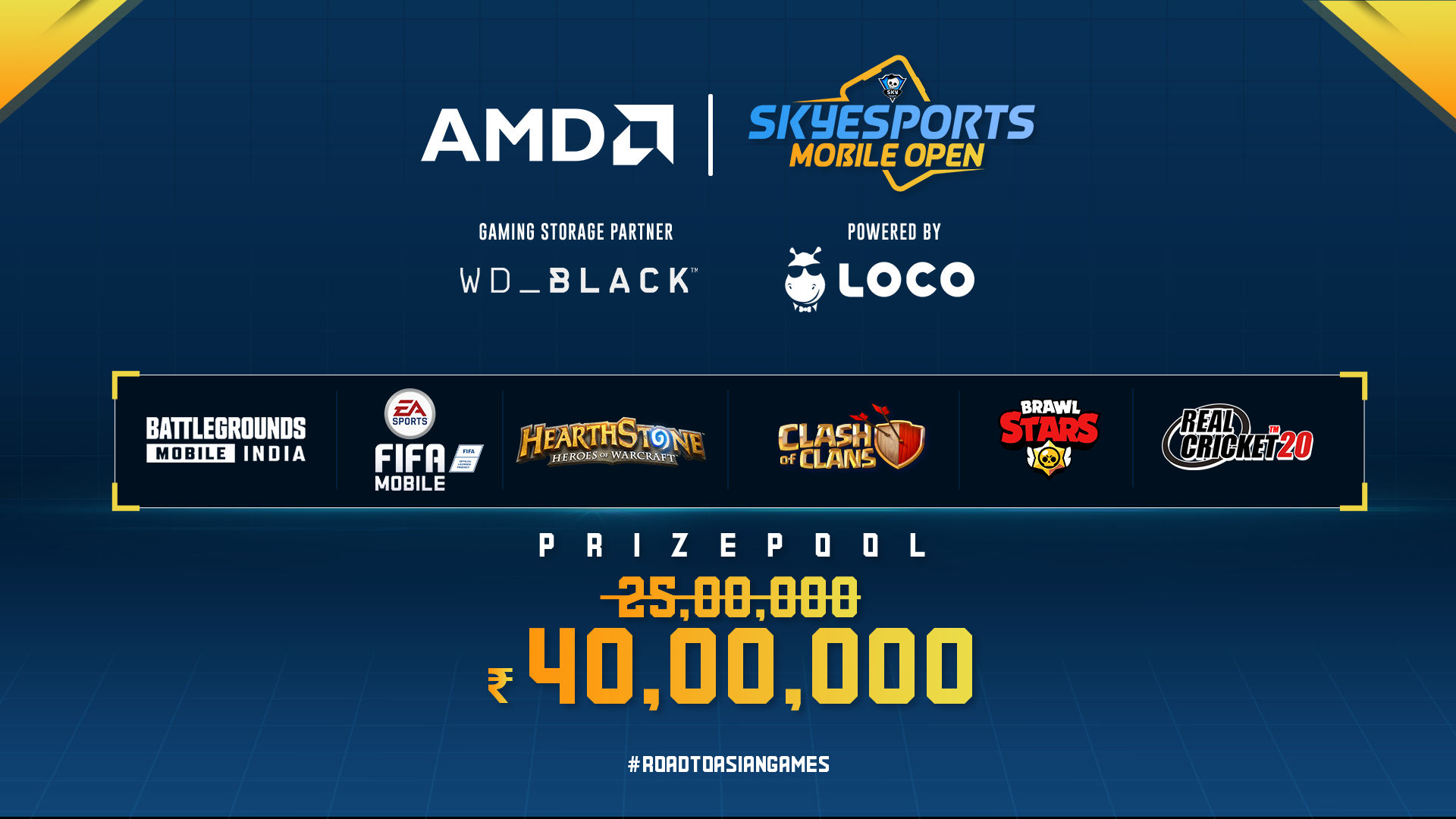 "India has over 300 million mobile gamers and the market is growing at a very rapid rate," said Shiva Nandy,CEO, Skyesports. "We are thrilled to launch this new IP especially for them. The Skyesports Mobile Open targets mobile gamers from every corner of the country, providing them a path to the Asian Games 2022, where esports has been included as a medal event for the first time. With open qualifiers, we are excited to see new stars emerge from the competition."
Registrations for the Skyesports Mobile Open will be opening soon, except for Battlegrounds Mobile India (BGMI). Qualifying for BGMI will be the top 5 teams from the Skyesports Skirmish Serie and the best 14 teams of the Skyesports Championship 3.0. Both of these tournaments had open qualifiers and the format ensured more regional penetration by splitting the country into different regions.
Prize Pool Split:
BGMI: Rs. 2,500,000

Hearthstone: Rs. 300,000

Clash of Clans: Rs. 300,000

Brawl Stars: Rs. 300,000

Real Cricket 20: Rs. 300,000

FIFA Football: Rs. 300,000
"It feels so good to see tournaments being organized for the Hearthstone India community. I am confident that this event will help create healthy competition among the Indian Hearthstone community and will help introduce Hearthstone to new players as well," said Tirth Mehta, Bronze Medalist for India in esports (Hearthstone) at the Asian Games 2018.
The tournament will be streamed live on YouTube, Facebook, and Loco. Exact dates for the tournament will be revealed in the near future.