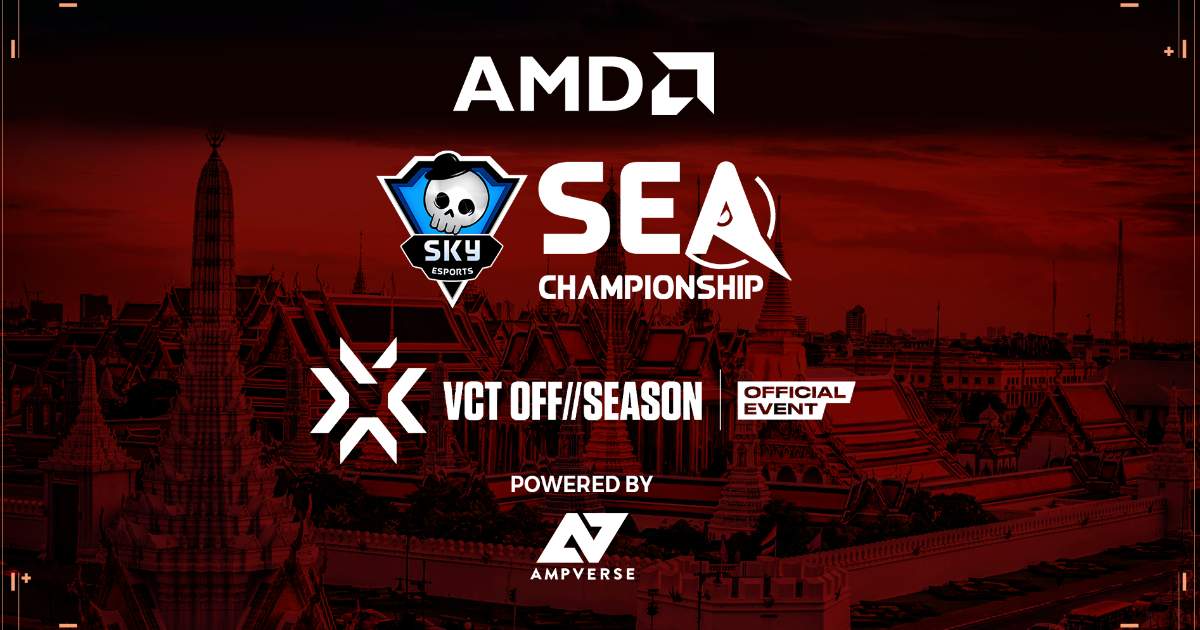 India's leading esports tournament organizer, Jet Skyesports is all set to host its Valorant SEA Championship Playoffs from 23 November to 25 November 2022. This Championship is an official VCT off-season event which is organized by Skyesports in partnership with Riot Games.
The tournament playoffs stage will feature two teams from the Indian region and two teams from the SEA region who has qualified from the qualifiers stage. It is presented by AMD and powered by Ampverse. Recently, Skyesports has partnered up with esports, web 3, and talent management company Ampverse to expand its operations into Southeast Asia (SEA). The company is said to set up its own office in Thailand as part of its collaboration with Ampverse. Skyesports will invest around $1 million into prize pools across various tournaments in the SEA region throughout 2022 and 2023.
Skyesports in partnership with Ampverse is going all out to deliver some exciting Valorant action. Read on to find out more details regarding the upcoming official Valorant event.
Also Read: Valorant Mobile Beta Testers Tipped to Have the Ability to Invite Up to 5 Users
Skyesports Valorant SEA Championship to Kick off on 23 November in Bangkok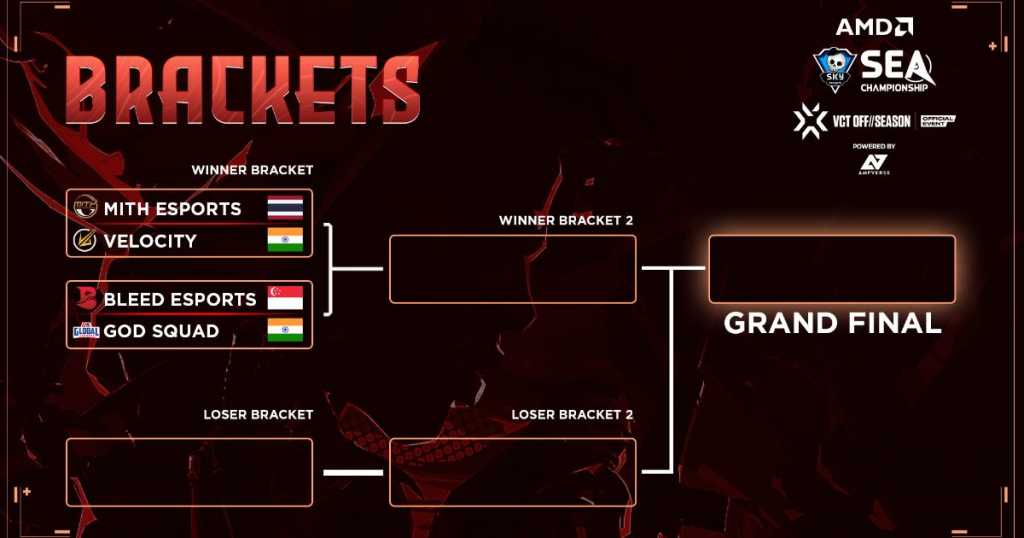 The online event, which is officially part of the VCT Offseason circuit, first included teams from the SEA region, but Indian teams were subsequently brought into play.
A total of two qualifiers had taken place to see which teams will make it to the playoffs, one for the SEA region and one for the Indian region. Following are the four teams and their players who will be competing in the Playoffs stage:
Made in Thailand – SEA Qualifier (Thailand) – Kongared, AloNeFillz, Kadoom, b3ta, PTC, Leaf
Bleed Esports – SEA Qualifier (Singapore) – Deryeon, Retla, crazyguy, juicy, sScary, JayH, LEGIJA
GodSquad (Global Esports) – India Qualifier (India) – HellrangeR, KappA,  Lightningfast, skillZ, Eraser
Velocity Gaming – India Qualifier (India) – Deathmaker, rite2ace, hellff, Amaterasu, Deadly10, Dav
The Skyesports SEA Championship Playoffs will be a two-day tournament held from 23-25 Nov 2022. The four teams: GodSquad, Velocity Gaming, Bleed Esports, and Made in Thailand will face off against each other in a double-elimination bracket in order to determine the champion of the SEA Championship. All matches will be best-of-three, with the exception of the Grand Finals, which will be a best-of-five battle.
The matches of the playoffs stage will be streamed live on the official Skyesports Youtube and Twitch Channels. The entire Playoffs stage will be streamed live in Hindi, English, and Thai for viewers worldwide. The Skyesports SEA Championship Playoffs will begin on November 23, 2022, at 1 pm IST, with the MITH versus Velocity Gaming clash.
The Indian teams will be flying to Bangkok, Thailand to compete in the Skyesports SEA Championship Playoffs. They will be playing from a fully-equipped Bootcamp. Bleed Esports and MITH, on the other hand, will play remotely.
The organizers are also set to host the Skyesports SEA Championship Afterparty in Bangkok, which will include Velocity Gaming, MITH, and GodSquad players. They will be accompanied by Ampverse content creators and Valorant stars from India.
Also Read: 21-year-old Valorant Player Stabs and Kills Her Sister for Flirting With Her Boyfriend in-Game