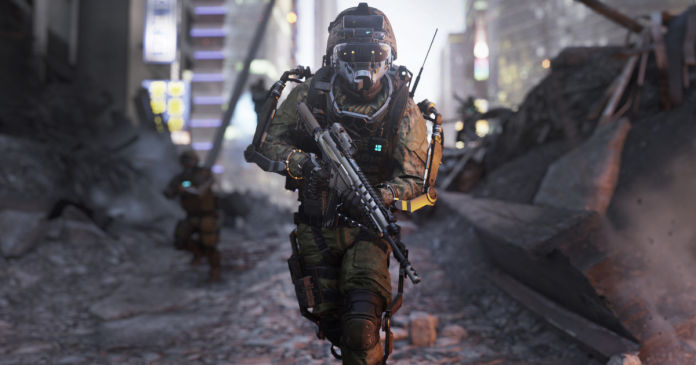 In a surprising turn of events that probably not a lot of gamers saw coming, it would appear that Sledgehammer Games, one of the many studios working on Call of Duty- is resurrecting the Advanced Warfare sub-franchise. This report comes through What If Gaming and alleges that Sledgehammer Games, who have previously worked on Call of Duty Vanguard, WWII, and the original Advanced Warfare, are working on a sequel for the latter.
This is quite surprising as the original game didn't exactly do major numbers, although, many praised the game's ambitious single-player campaign and decent-enough multiplayer. The report further states that the game could be in development on the IW 9.0 engine, used in recent games of the COD franchise.
With Call of Duty having gained massive momentum post-Warzone, it will be interesting to see how fans react to Sledgehammer shifting gears with a familiar IP.
Also Read: Call of Duty Warzone Mobile Becomes Fastest Mobile Game from Activision Blizzard to Get 15 Million Pre-Registration
Will Sledgehammer Games Bring Back a Futuristic Style of Game to Call of Duty?
Out of the many sub-franchises in the COD IP, the most popular ones are Modern Warfare and Black Ops – Advanced Warfare is one that didn't entirely take off, much like its successor – Infinite Warfare. The games were panned, in large part, for their over-the-top futuristic gunplay that took away from the boots-on-the-ground feel of the franchise.
In the years to come, Treyarch, Infinity Ward, and Sledgehammer would go back to the drawing board and return to a more traditional style of Call of Duty – ditching the futuristic style of combat. However, the style seems to have aged better in gamers' minds and there is a chance players might welcome a return to that style of game and refine some of its rougher elements.
Warzone has, over time, evolved with the release of new games in the Call of Duty franchise and a futuristic take a la Blackout might just be what the game needs at this point.
Thanks for reading till the end of this article. For more such informative and exclusive tech content, like our Facebook page