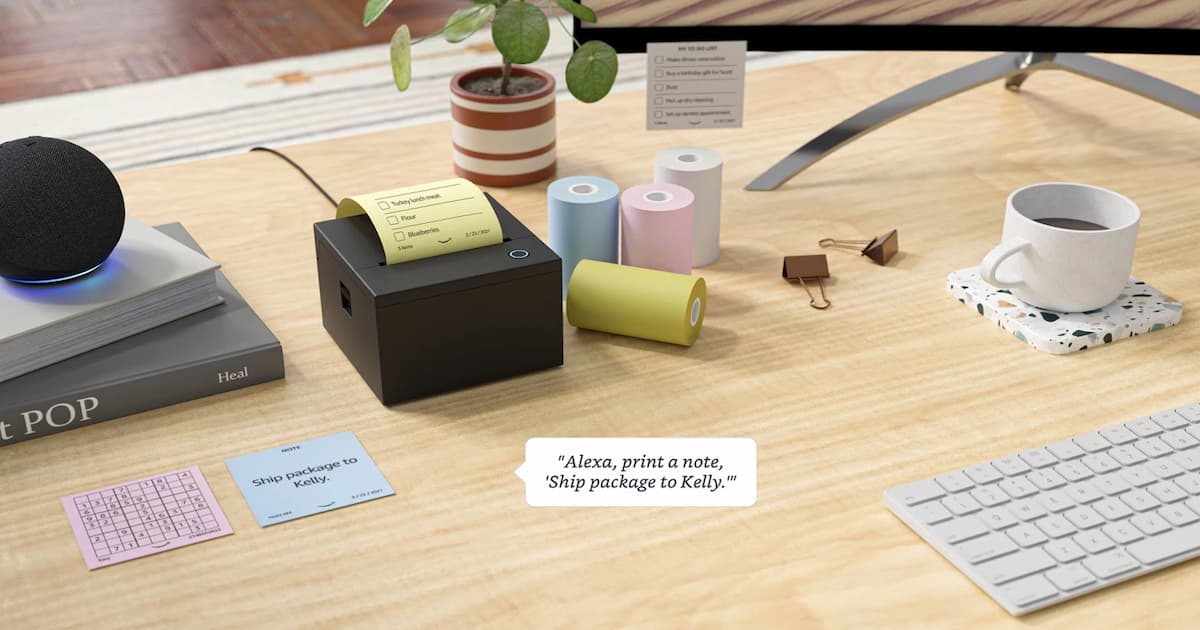 Amazon is known to take it a step further with innovation and launch some exciting gadgets. The Echo Frames smart glasses are a prime example of that. As part of its Day 1 Edition program, Amazon offered Echo Frames and Loop smart ring for pre-order. Based on the user reception, the Loop smart ring failed to make it through. This seemed to be quite a nice way to crowdfund for the gadget and gauge user interest at the same time. Amazon is bringing the program once again, and this time there are more gadgets at stake.
Amazon offering Smart Cuckoo Clock, Nutrition Scale, or Sticky Note Printer via its Build It program
In a blog post, Amazon has announced Build It, the latest iteration of its Day 1 Editions Program. As part of the program, Amazon will showcase some concepts from time to time. If any of the gadgets showcased reaches its pre-order goal within 30 days, it will be turned into reality. Users who pre-ordered the gadget will be the first to get their hands on it at a special price. You will only be charged if the product ships, so if the pre-order goal is not met, you will not be charged. The first set of concepts for the Build It program include the Smart Cuckoo Clock, Nutrition Scale, and the Sticky Note Printer. All of the gadgets are compatible with Alexa.
Smart Sticky-Note Printer
The Sticky-Note Printer uses voice-to-print technology. All you need to is dictate what you want to print to Alexa, and it will be printed. One of the major highlights of the printer is that it doesn't need ink. It uses thermal technology to print notes, so you don't have to worry about the hassle of refilling the ink. Amazon also states that the paper rolls are easy to refill. The Smart Sticky Note is available for pre-order at a price of $89.99.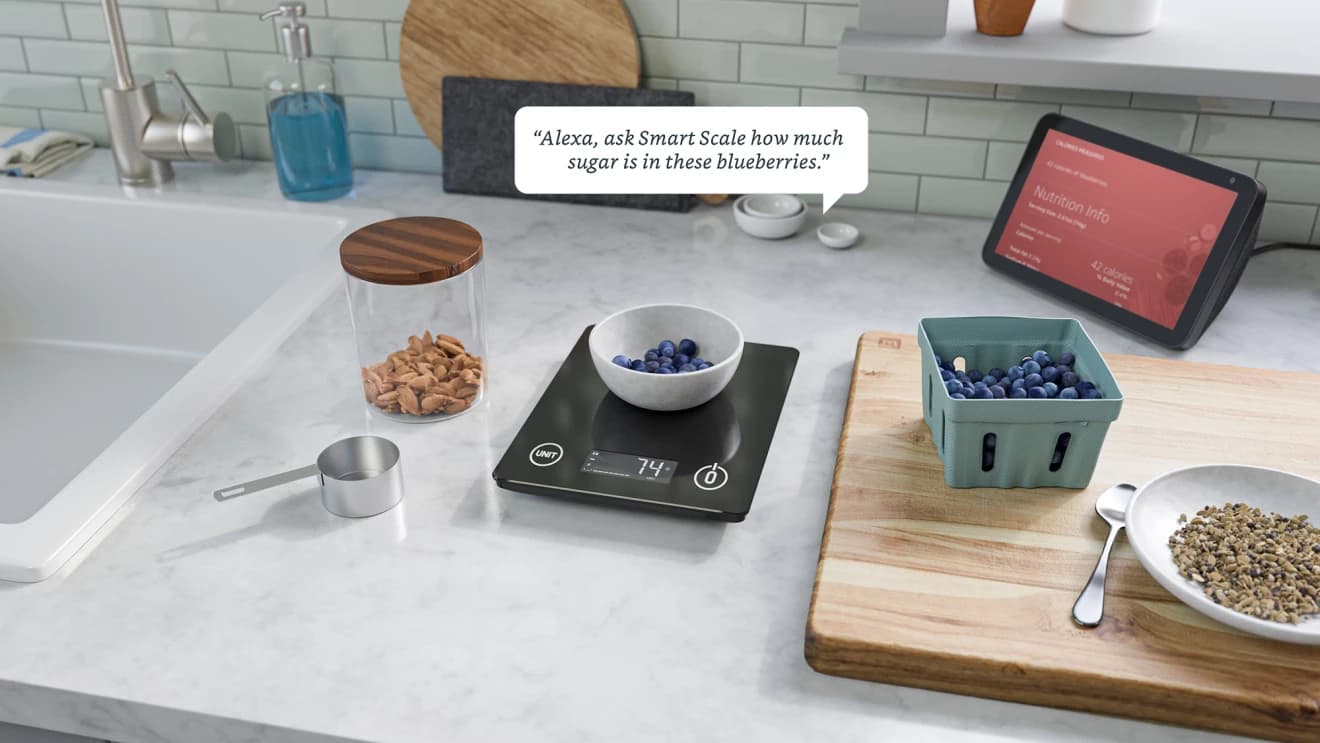 Smart Nutrition Scale
As people are becoming more health-conscious, a nutrition scale has become quite an important gadget to have. The Smart Nutrition Scale takes it a step further by working with Alexa to offer nutritional information about the food you are weighing. Users can also choose to pair it with an Echo Show to show nutritional information. The Smart Sticky Note is available for pre-order at a price of $34.99.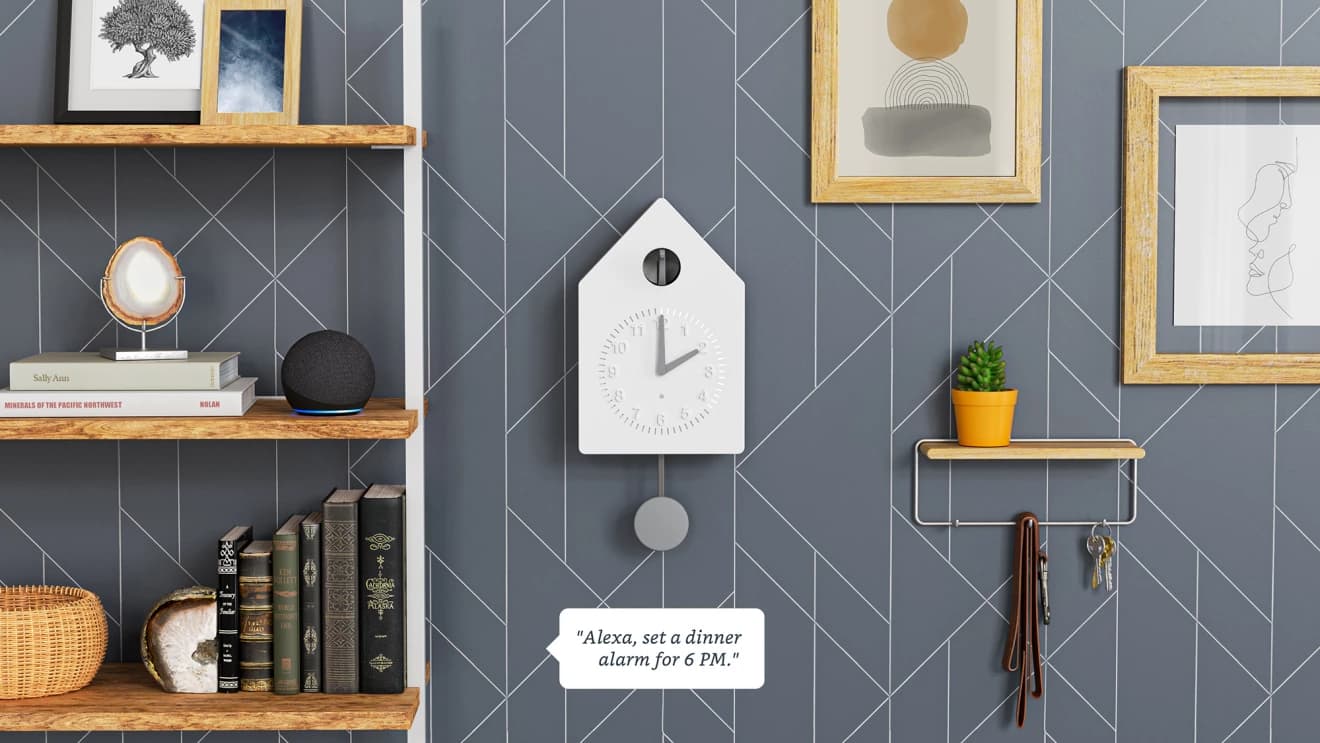 Smart Cuckoo Clock
Cuckoo clocks have been around for decades now and they still remain to be one of the most popular types of clocks. Amazon is all set to redefine cuckoo clocks with its own Smart Cuckoo Clock. The Smart Cuckoo Clock has similar aesthetics as compared to a regular cuckoo clock. However, it is compatible with Alexa which means it offers way more versatility with the alarms and timers. You can just ask Alexa to set a timer or an alarm, and the cuckoo will pop-out at the designated time. You can also mute the clock at certain hours, very much like a do not disturb mode.
All these gadgets are available for preorder on the Amazon Build It page. Users can pre-order their favorite concept and they can also see the progress of the pre-order goal. Unfortunately, the program is unavailable for Indian users at the moment.