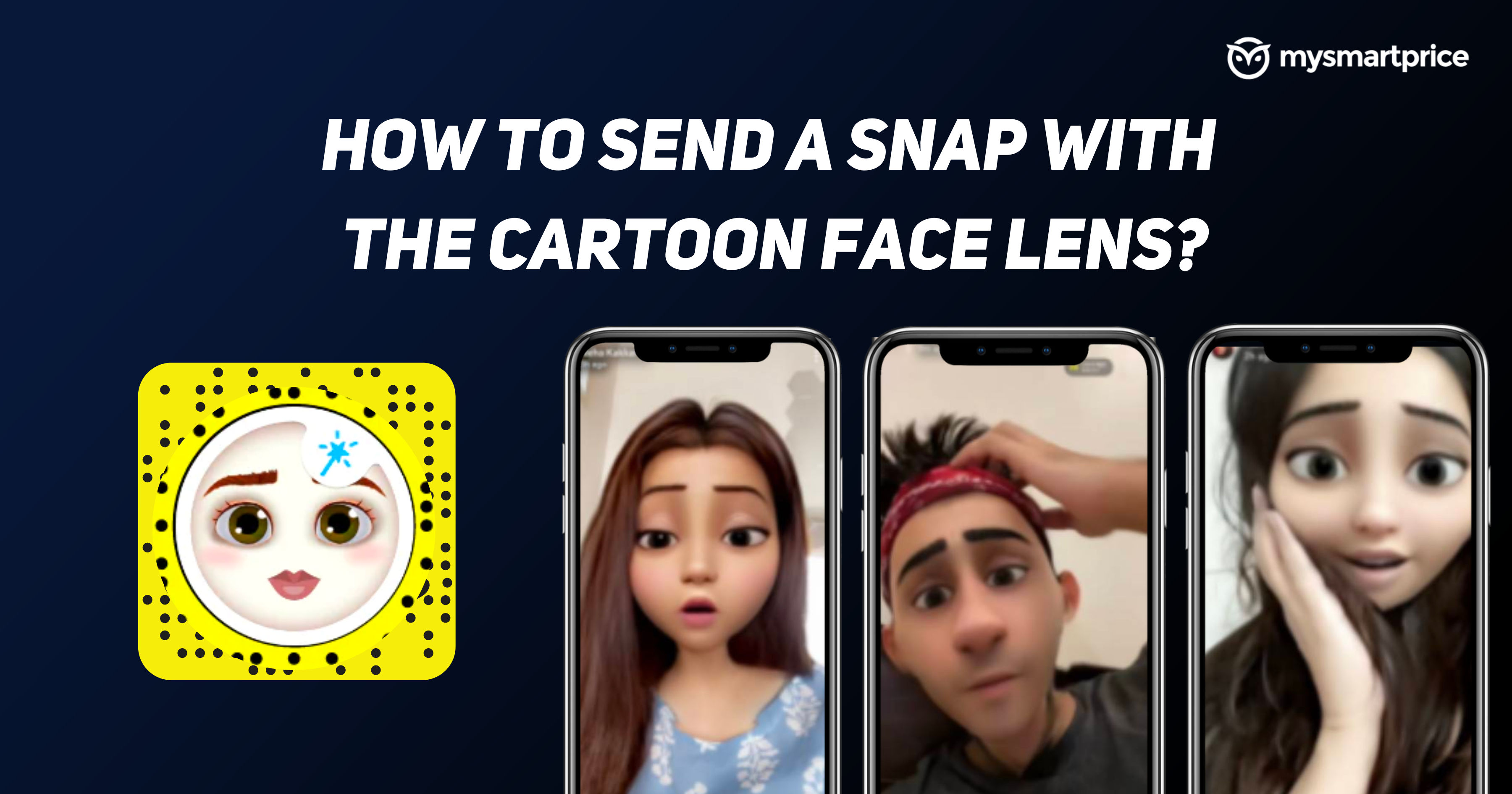 We all admired Disney Pixar characters in our childhood. Snapchat has this Cartoon Face Lens filter that turns your face into a Disney character with cute eyes, eyebrows, hair, and ears. This has been a very famous trend in 2023. You can make your Snaps using this lens and send them to your friends. In this article, we will discuss how to use this Cartoon face lens to send a snap using Snapchat and other cartoon face lenses that you can use to record your cute videos. Without any further ado, let's get started.
How to Send a Snap Using the Cartoon Face Lens?
Now that you have learnt details about the Cartoon face lens on Snapchat, here's how to send a snap through it.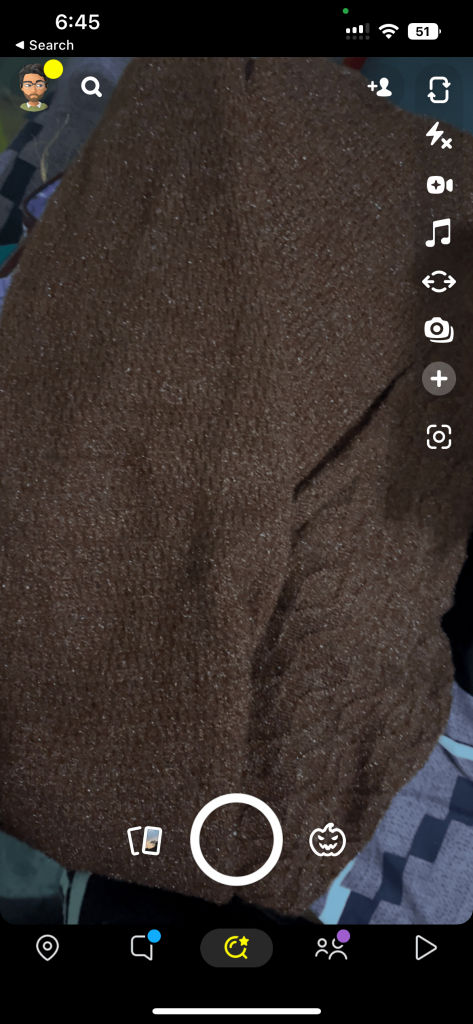 Launch the Snapchat app on your phone.

Go to the app's camera section and tap on the smiling face to check the lens.

Now, swipe up to check out the explore lens section.

Type Cartoon Face in the search bar and you will find a lot of such lenses. Otherwise, you

can click here

.

Tap on any lens that you like and click on the shutter button.

Now, tap on Send to and send it to your friends.
That's it! You have sent your snap clicked by cartoon face lens to your friends.
Also Read: Snapchat: How to Create a Shortcut on Snapchat for Friends, Groups, and More
5 Popular Snapchat Cartoon Face Lens
Cartoon Face lens is one of the most popular face lenses on mobile and that's why it has many other different versions. Of course, the cartoons are not just limited to a few therefore there are many lenses available on the app. We have picked the four most popular ones that you can use while sending your next snap.
Also Read: Snapchat Score: What is It, How Does It Work and How to Increase Snap Score Fast – Best Tips
Cartoon 3D Style
Cartoon 3D Style is one of the viral Snapchat lenses of 2023. During the summer of 2023, many people including celebrities used this filter to post their snaps. The 3D style lens makes the user look like a Pixar character including your hair. Along with the images, users can also select the music they wish to add to the picture. The picture can be applied to already saved images in your gallery. With over 1.7 billion viewers, the Cartoon 3D style has been influenced by various celebrities such as Neha Kakkar, Dabboo Ratnani, Sunny Chopra, Adita Raval, Vishal Pandey, and more.
Click here to try Cartoon 3D Style Cartoon Lens
Anime Style Lens
If you are a fan of Japanese anime, then the Anime Style lens is the best lens for you to try on Snapchat. It makes your face look like an old anime character. This filter was famous in 2020 as it became a Tiktok trend just a few months after its launch. Not just the face but it also tweaks the audio and adds some effects to your video for giving it a neat touch. This makes it look like a cute 2D character with the help of an Augmented Reality (AR) tool. This lens was made specifically for Snapchat using Lens Studio.
Click here to try Anime Style lens on Snapchat
Cartoon Face Lens
Cartoon Face Lens on Snapchat is similar to the first lens we talked about in the article. But it over-smoothens the face to make it look cuter. It adds the eyes, eyebrows, and hair with oversized ones that make it look like a Disney character. Launched in August 2020 by Snapchat, it is one of the most popular Cartoon face lenses on the app. To make your face look like a Disney-like character, you should try this lens.
Click here to try Cartoon Face Lens on Snapchat.
Also Read: Snapchat: How to Change Username and Display Name in Snapchat?
Sparkling Cartoon Style Lens
Want a cartoon filter that can give you Pixar-like look with all the glitters? Then you should try the Sparkling Cartoon Style Lens. The lens offers some realistic renders of Pixar-like characters that look absolutely amazing once try it. Moreover, the filter also offers tons of sparkles, which are animated making it an ideal filter to take a video.
Click here to try Sparkling Cartoon Style Lens
Cartoon 3D Style Lens
This filter is meant for those who love to have a simple yet realistic cartoon face. The filter basically turns you into a 3D cartoon character, which looks magical. Moreover, the filter also cartoonise your hair. Apart from this, one can also change the genders by simply tapping on the screen.
Click here to try Cartoon 3D Style Lens
Frequently Asked Questions (FAQs)
Why is my cartoon face filter not working on Snapchat?
There could be some problems while using a cartoon face filter on Snapchat. However, these can be easily fixed by either changing the internet connection, restarting the application or re-installing Snapchat.