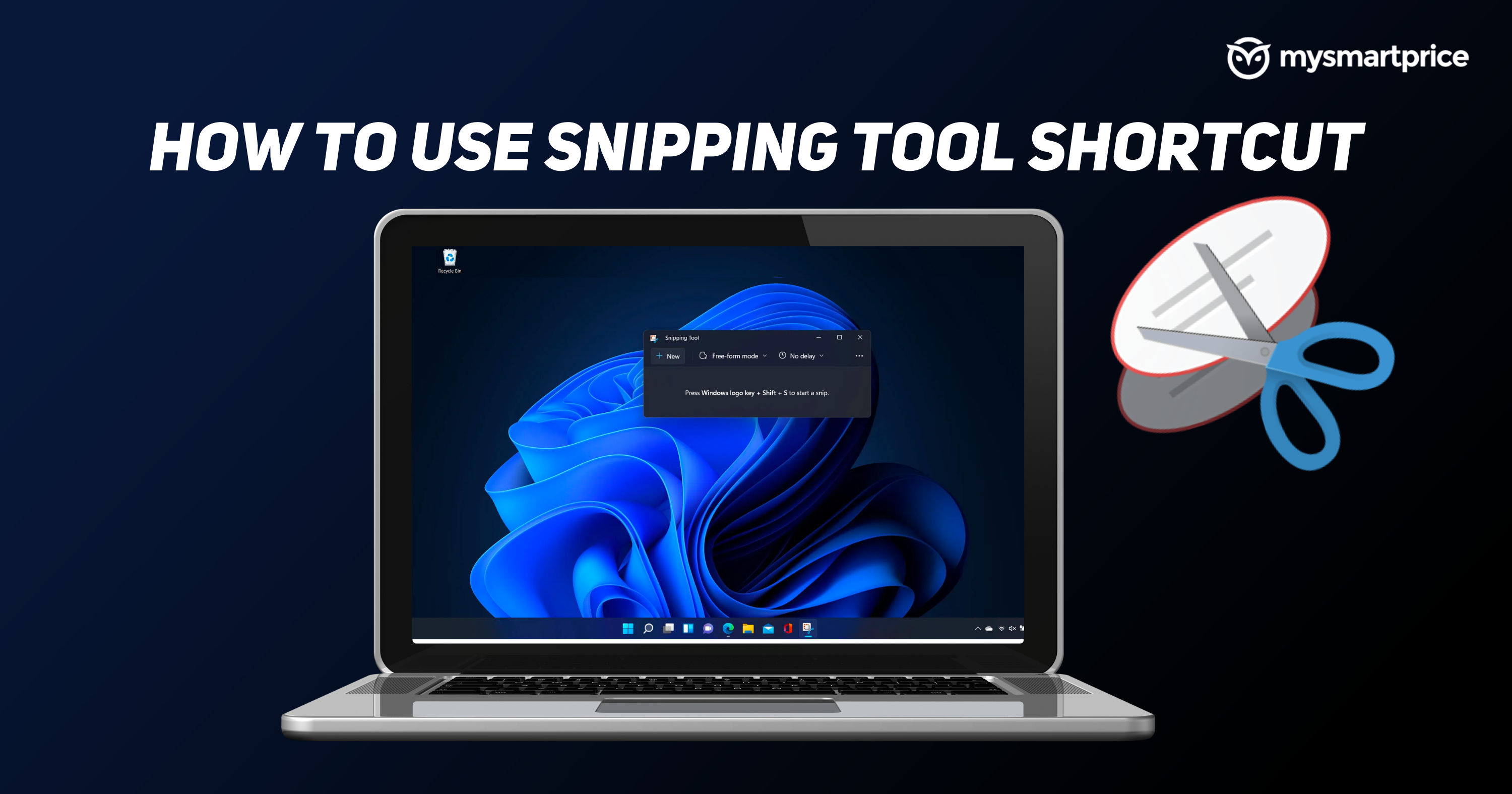 Taking a screenshot normally captures the entire screen on desktop but there are some moments when we do not want to show the other area except the important details. Snipping tool comes to the rescue here, developed by Microsoft it allows you to take screenshots of the area you want to. Further, you can edit it and save in different formats. Although there are some limitations, you can use this on a Macbook as well. The feature is available on laptops running with Windows Vista version or later. Let's take a look at how to use snipping tool to take screenshots and edit them on Mac and Windows laptops.
Also Read: How to Disable Keyboard in Windows 11 Laptop and Apple MacBook, and Re-Enable It
What Is Snipping Tool?
The Snipping tool is a tool created by Microsoft that was included in Windows Vista or later versions. It is a screenshot utility tool for laptops and computers. This tool helps in taking screenshots on the desktop in various ways. It can take screenshots either in rectangular areas, a user defined free form area or a full-screen shot. Also, you can avtivate Windows 10 free – Read More. These "Snips" screenshots can be edited from a built-in tool using different coloured pens, an eraser, and a highlighter. You can then save the picture in different formats on your computer.
Also Read: Shortcut Key of a New Folder: What are the Shortcut Keys to Create a New Folder on Windows and Mac
How to use Snipping Tool on Windows?
Follow the steps shown below to use the snipping tool to take a screenshot on Windows 11 and how to edit it.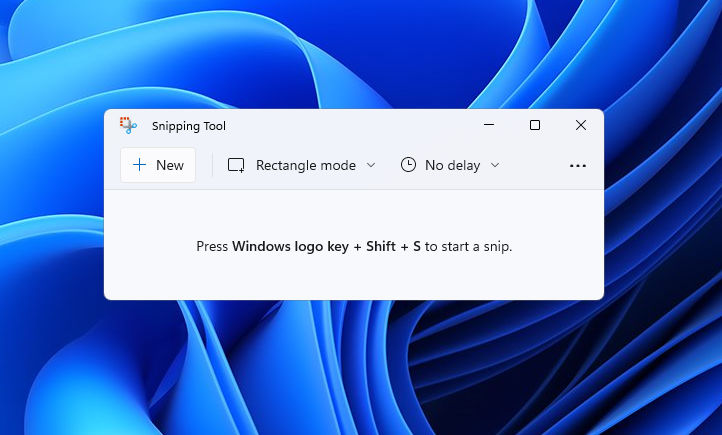 On the desktop, press Windows logo key + Shift + S.

The desktop will darken and an area will be selected for screenshot.

The area will be selected in the shape of a rectangle as default but you can change the shape of the area by choosing the following options in the toolbar: Rectangular mode, Windows mode, Full-screen mode, and Free-form mode.

Once you take a screenshot, a notification will appear and it will be copied to your clipboard. If you wish to edit, you can do that with the built-in editor.

Now, save the snip by selecting the Save Snip button and then Save As box. Select the format in which you want to save the screenshot and it will be saved to your computer.
Also Read: How to Update Drivers in Windows 10 PC and Laptops?
How to use Snipping Tool on Mac Laptop?
While Snipping tool was built by Microsoft for Windows laptops, you can still use it if you have a Mac laptop or PC. Here's how you can use the snipping tool shortcut on your Mac laptop to take a screenshot and edit it.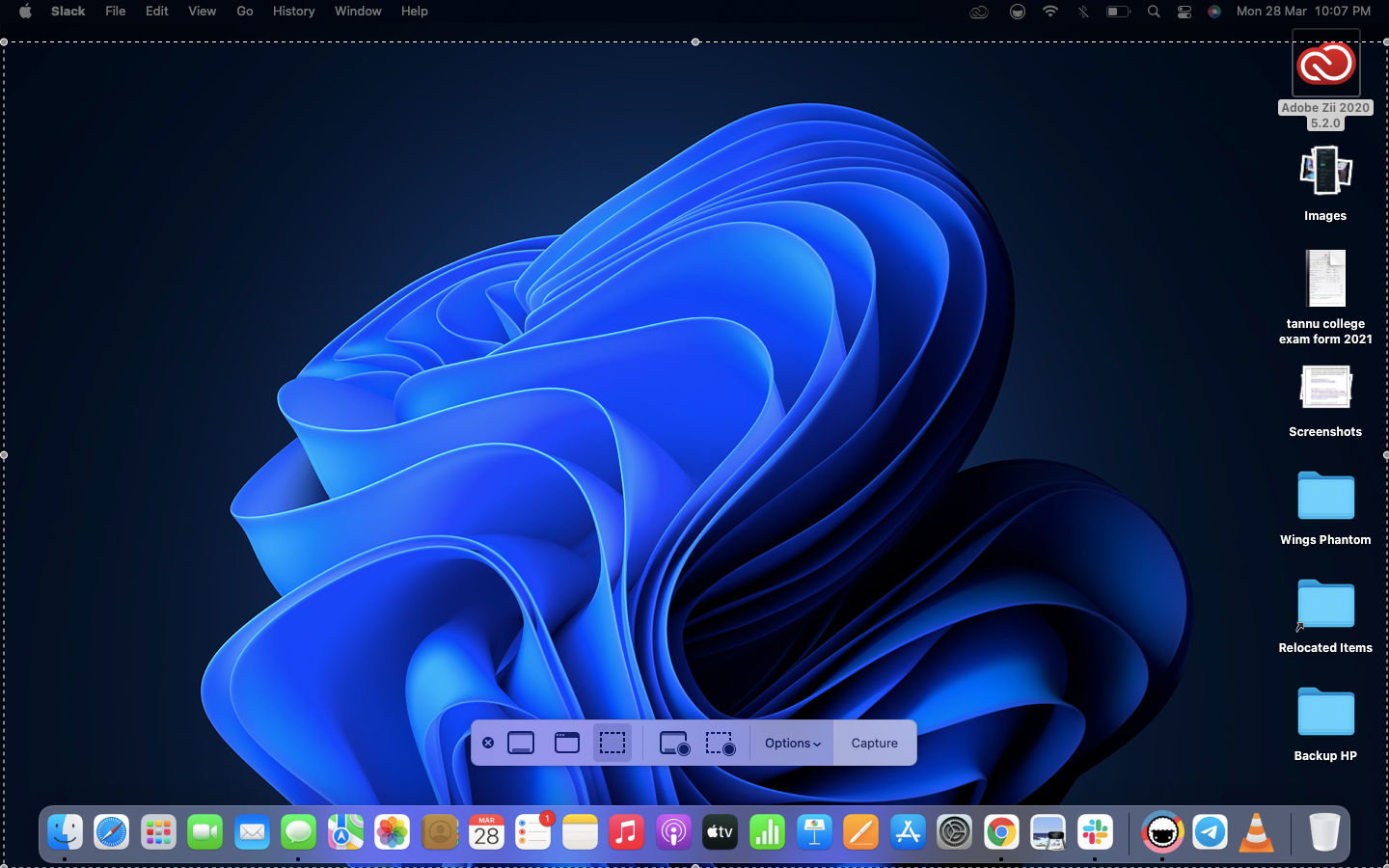 On the screen, press Command + Shift + 3 or Command + Shift + 5. The former will allow you to take the screenshot of the entire screen while the latter will capture a selected area of the screen.

Select the area of the screenshot by moving the cursor and click on Capture button.

Now, edit the screenshot by clicking on the thumbnail that appears in the bottom right corner of the screen.

The screenshot will be saved in the recent section with the name format – Screenshot [Date] [Time].png.
Also Read: How to Take Screenshot on Windows, macOS Laptops, Android Mobile and Apple iPhone?
There are a few snipping apps such as TextSnipper, Monosnap, Lightshot, SnapNDrag, and more available for Mac laptops. You can use these to take screenshots and edit them in enhanced way on your Macbook.