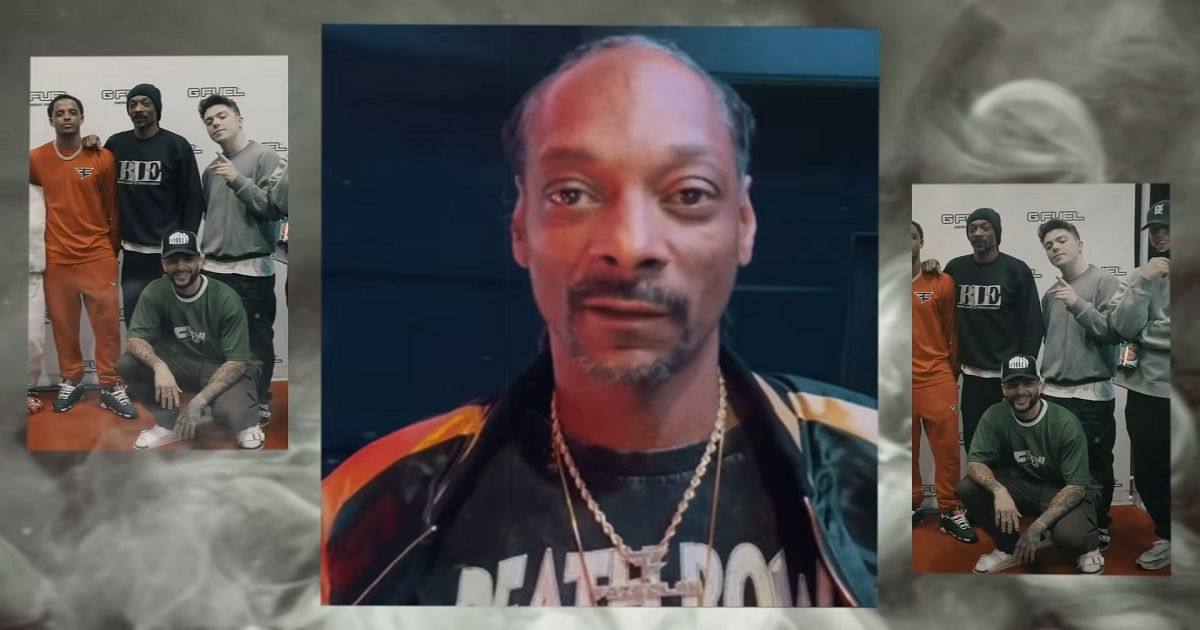 In an absolute bombshell announcement, it was confirmed that hip-hop legend Snoop Dogg is indeed joining FaZe Clan. Snoop will be joining Faze Clan's Board of Directors once the company goes public later this year.
Snoop Dogg has been involved with gaming quite actively over the years and has even launched his own esports league and streams quite regularly on Twitch as well. Faze Clan has announced that Snoop will become a member of the organization's talent network. According to the announcement, Snoop will 'co-create content, participate in key business initiatives, and launch merchandise with the brand while appearing across FaZe Clan's platform.'
FaZe Clan announced on October 25, 2021, that it will merge with BRPM, a special purpose acquisition company, to become a publicly-traded company. The transaction is expected to close in Sprint 2022 and Snoop will be joining FaZe Clan as director, bringing his 'extensive entertainment industry insights and his passion for Web3, gaming, and culture.'
Also Read: EA Sports Removing Russian National Team and All Russian Clubs from FIFA 22, Mobile, and Online Games As a Result of Ukraine Conflict
Snoop Dogg Joins FaZe Clan's Board of Directors
It's the one and only…

INTRODUCING FAZE SNOOP@SnoopDogg | #FaZeUp pic.twitter.com/ujlzglr4UN

— FaZe Clan (@FaZeClan) March 7, 2022
"The organic relationship between FaZe and Snoop has been building for years now, so we are thrilled to officially welcome FaZe Snoop to the family. As the original internet kid and first-generation gamer, Snoop has always understood the cultural connection between music, lifestyle and gaming," said Kai Henry, Chief Strategy Officer of FaZe Clan. "Today, Snoop is a prominent voice in the emerging Web3 community and we have exciting plans to create together in the metaverse, driving new engagement opportunities for both of our fanbases."
It will be interesting to see what this will ultimately result in but given Snoop Dogg's unparalleled popularity within both the mainstream entertainment circles as well as gaming, there is a lot of potential. Snoop also added that this prospect was ultimately presented to him by his son, Cordell Broadus.
"It only makes sense to partner with FaZe Clan as both a team member and on the Board of Directors," said Snoop Dogg, Entertainment Icon. "The youth identifies with their brand and that's something my son Cordell knew, which is why he brought us together."