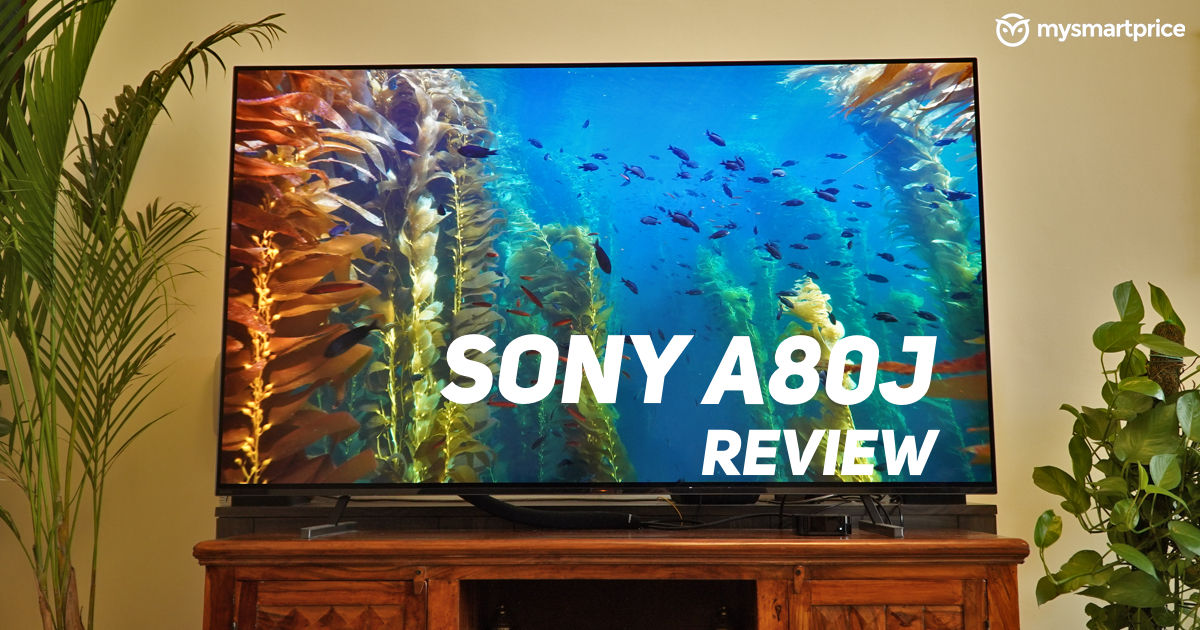 Let's start with a fact: OLED TVs have the best picture quality with fantastic HDR performance. Which is why, I rue the fact that I could never experience an OLED TV for a long duration apart from staring at them at showrooms. This is also because OLED TVs are the most expensive TVs out there and for some odd reason — until Sony India sent across this review unit of the new 65-inch A80J — I hadn't even had a chance to review one. Anyway, all's well that ends well.
But wait…all's not really well. Now that I have had a chance to experience an OLED panel for the first time in my life, how the hell do I go back to a standard LED TV now? I have no frickin' clue.
Perfect Picture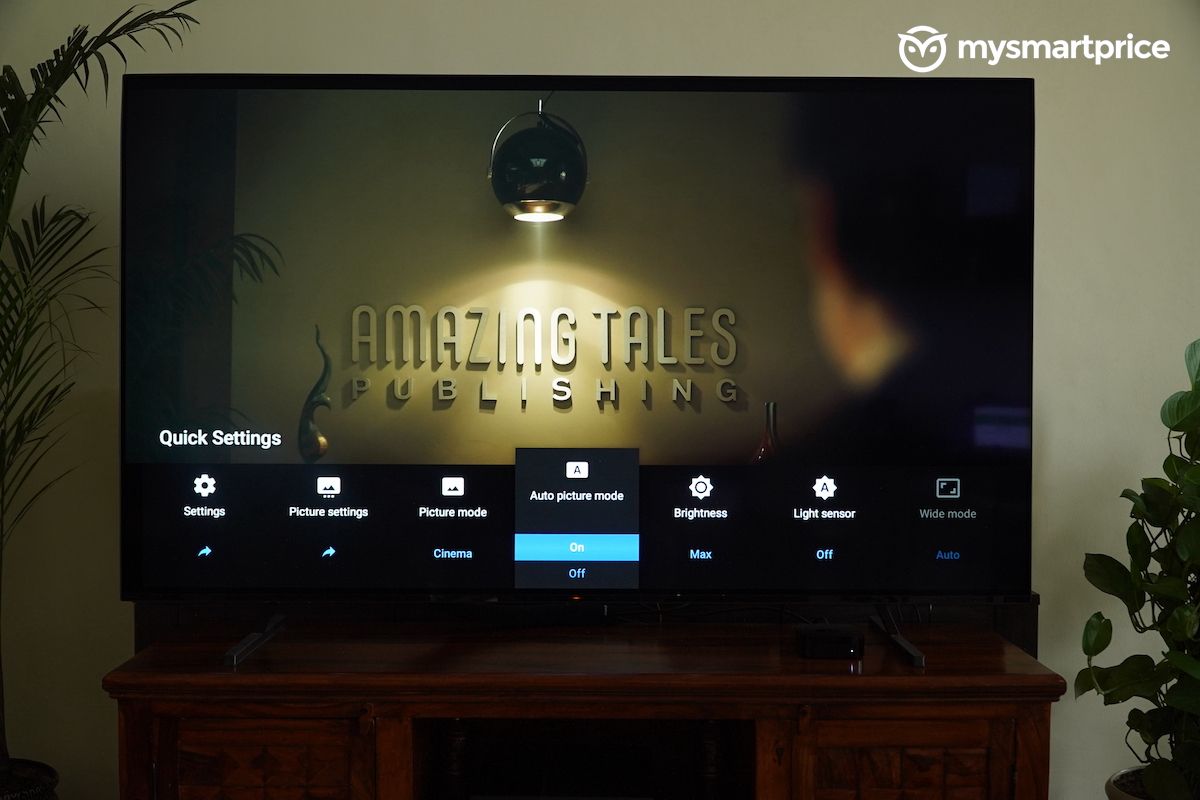 I will jump right into the brass tacks first – the picture quality. All the standard disclaimers about OLED TVs are applicable to the Sony A80J as well.
The panel is susceptible to permanent burn-in. However, if you have mixed usage and do not watch just one kind of content, then it shouldn't really be a cause for concern. However, Sony is aware of this fact and has a couple of features to solve this problem: Pixel Shift and Panel Refresh. To get deep into the tech, Pixel Shift essentially moves the picture a few pixels to one side and a different direction over a period of time to ensure that your TV is not staying static on one image. Naked eyes cannot spot this. And, Sony suggests that you run Panel Refresh once a year which basically runs an entire pixel refresh cycle once to ensure there are no long term effects of burn-in.
Also, if you have a bright room, you will realise that OLED TVs — most of them anyway — don't get too bright. For context, the slightly more expensive A90J gets brighter but even that TV cannot get as bright as an LED. This means that
However, to me, these are not huge problems when the self-lit pixels in the OLED offer an infinite contrast ratio, literally no blooming effect whatsoever, inky blacks, accurate colour science, fantastic gradation in HDR content, and can do 4K@120Hz refresh rate. It is mind-boggling how good content looks on this TV. Plus, the level of granular controls that you get is overwhelming to be entirely honest. You can not only change the saturation, but also change something as deep as the Peak Luminance levels in HDR content, and more. It is a tinkerer's playground.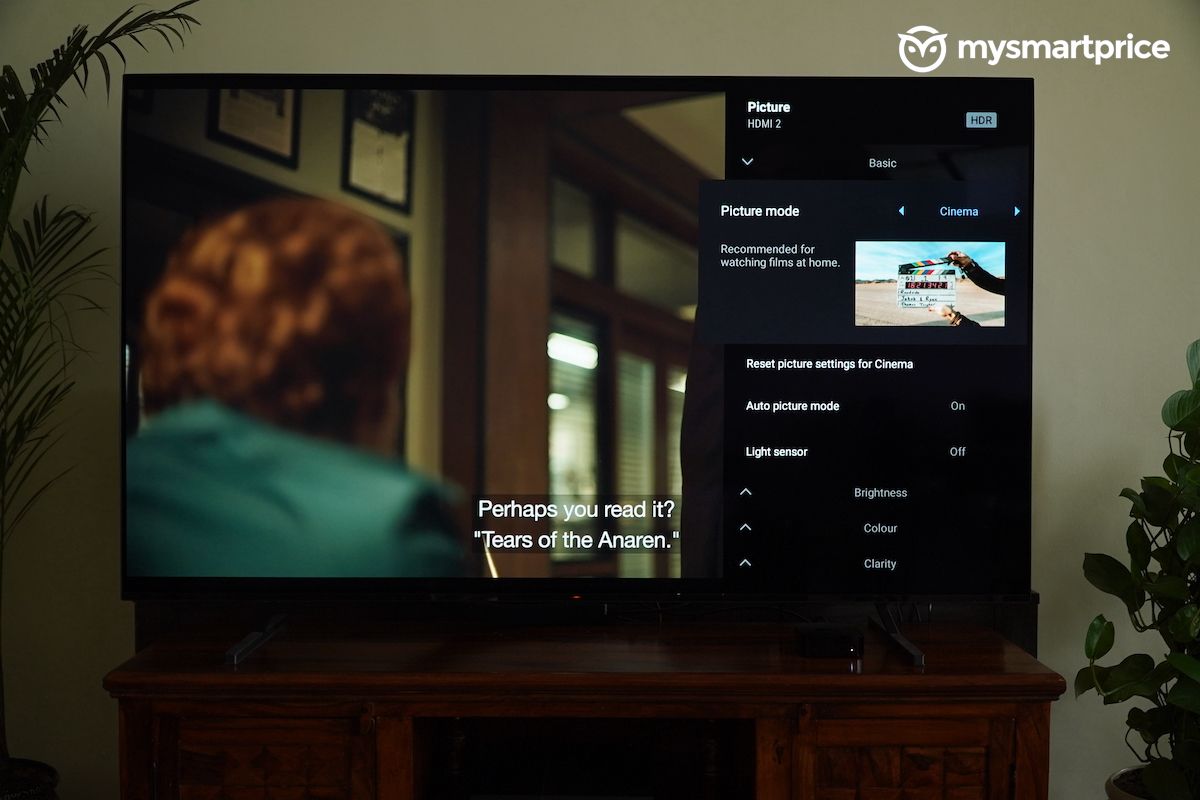 That said, the best part is the default colour tuning out of the box is just fantastic. Plus, you get the super accurate Netflix Calibrated Mode when you play Netflix videos. Also, I have never ever, ever seen HDR video look this good. The specular highlights are just perfectly reproduced with such gorgeous gradients. The viewing angles are top notch too. Even if you stand right next to the TV at 180-degree angle, you will be able to see the visuals clearly.
The response time in the game mode is fantastic as well. I had a blast playing Detroit: Become Human on my PS4 in HDR. Thankfully, even the 1080p upscaling is really, really good. In fact, Sony's proprietary XR Cognitive processor is really up to the task when it comes to upscaling SD content and it is definitely the best that you can find on any TV in the market. So, is the in-built Motion Smoothing engine. It was on by default when I started the TV for the first time, but it is so cleanly implemented that I could barely notice any judder while inserting frames.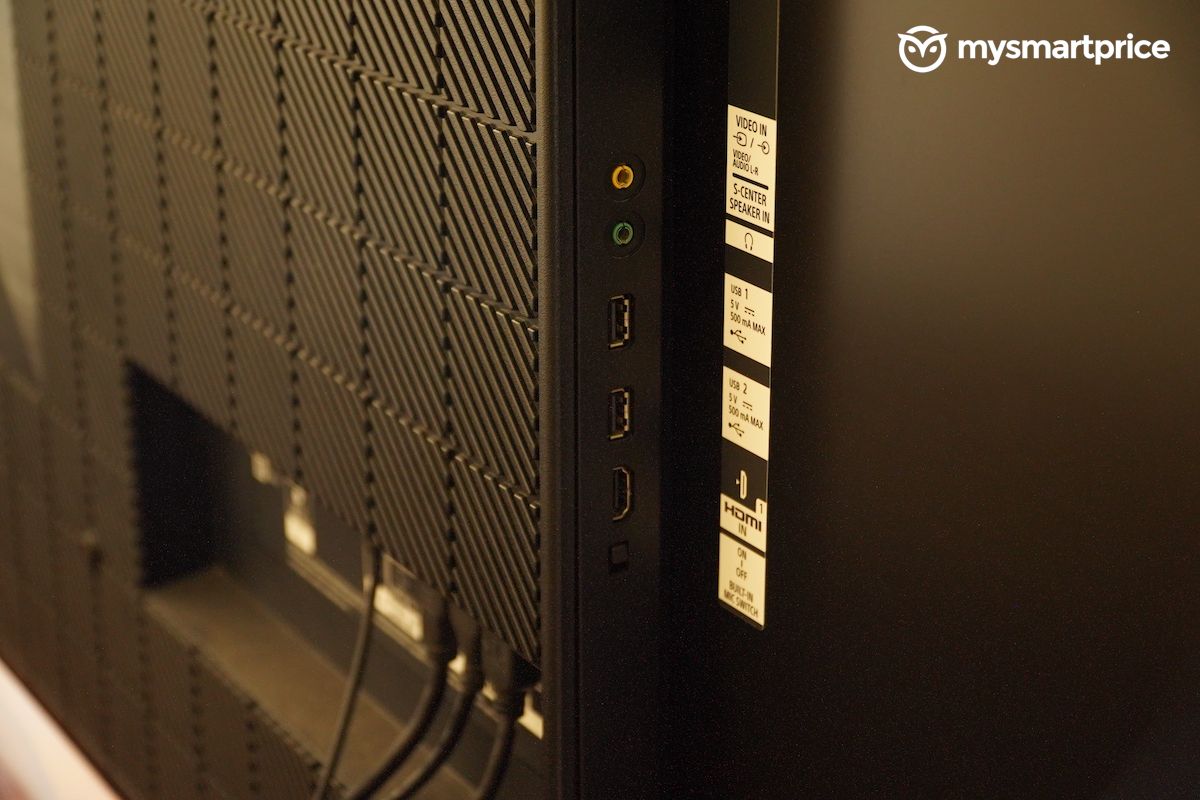 Oh also, there are four HDMI ports: two HDMI 2.1 ports and two HDMI 2.0b ports. The HDMI 2.1 ports can output 4K at 120fps with HDR. But, you will have to switch on the Enhanced Format option for it. Plus, you get your standard HDMI options like eARC, VRR and ALLM. VRR support is coming in a future update, though. So if you are a gamer, it might still make sense for you to buy an LG OLED because you get support for VRR too.
All in all, this OLED panel is nothing short of stunning and the A80J is the best TV to have ever lived inside my living room.
The Best Sound on a TV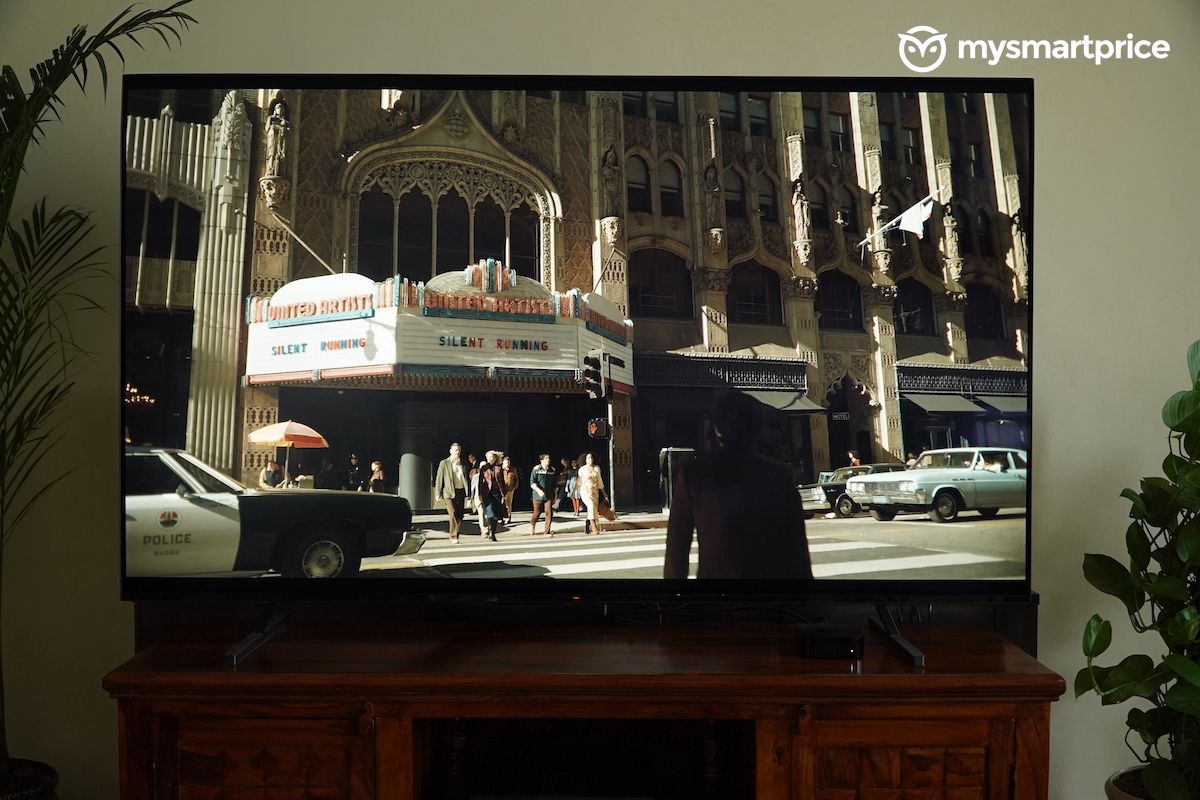 But, the real reason why this Sony TV is an absolutely multimedia powerhouse is the Japanese tech major's Acoustic Surface Audio+ technology. All this means is that Sony turns the screen itself into a speaker and there are two actuators and two subwoofers which are forward firing. My biggest concern with budget TVs is sound is always a letdown. Not here. Sound is actually a huge pro. In fact, for the first time in a TV review, I am saying this outright – you don't need to buy a soundbar separately.
The TV sounds really good and for every single content type I threw at it, the speakers were up to task. From clean highs to substantial lows, this TV is suited for both – watching movies and listening to music. There's very little to complain here and Sony's innovation is definitely worth a standing ovation.
Google TV is a Solid Upgrade to Android TV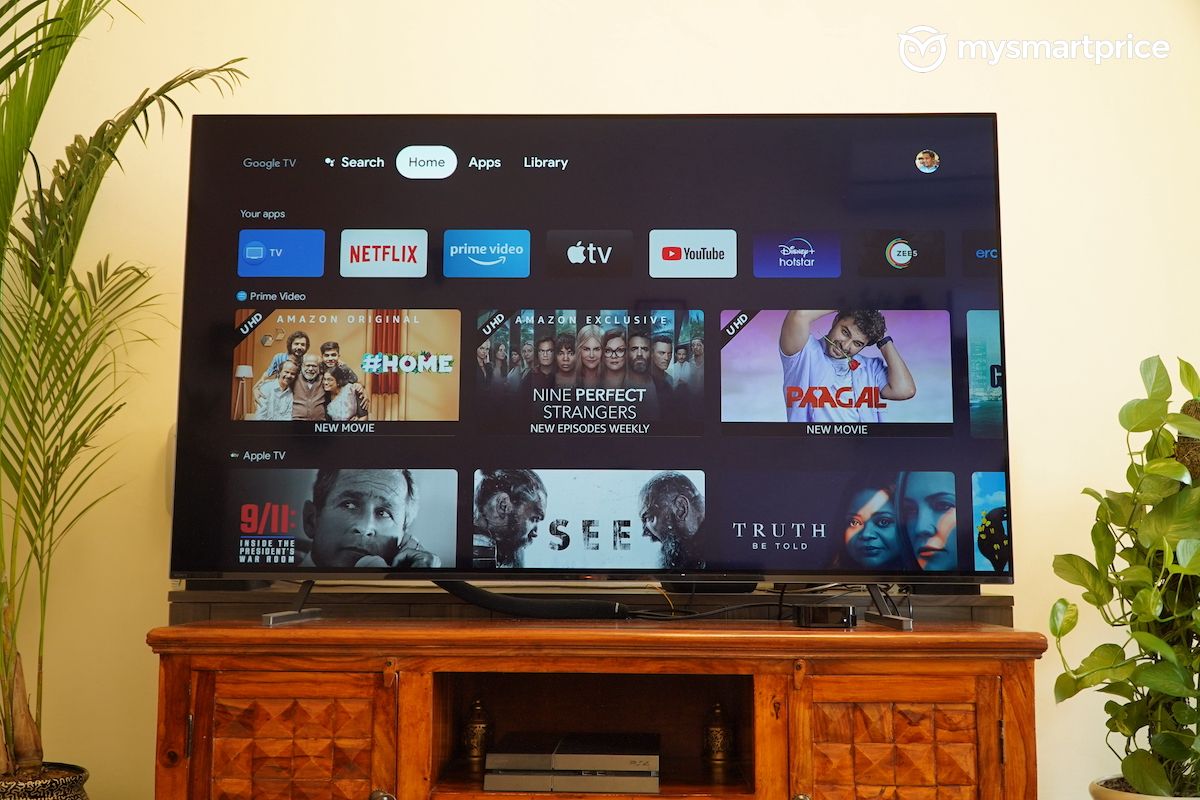 By the way, the Sony A80J runs Google TV, Google's latest TV platform that is quite clearly a good visual overhaul compared to Android TV's atrocious UI. Instead of rows of apps and random recommendations, Google TV is a content-first approach to consuming content. Very similar to Amazon Prime. While I still prefer Apple TV's far simpler UI because I don't really trust algorithms to serve me the right content, Google TV is still far less offensive compared to Android TV, which at this point is basically a trainwreck.
The advantages are clearly the fact that you get one unified UI for all your streaming services – including Netflix. If you are a parent, you will also appreciate the Family Link app to tailor your child's viewing preferences on the TV. Google TV also offers you a watchlist that you can just add from any recommendation shared on different apps and services. Overall, it is just a better platform.
I just have one gripe with the software and that is the fact that Google Assistant keeps popping up out of the blue, which it shouldn't ideally. But, I have faced it on certain other budget TVs as well, so I think it is a Google/Android problem more than anything else.
Design and Remote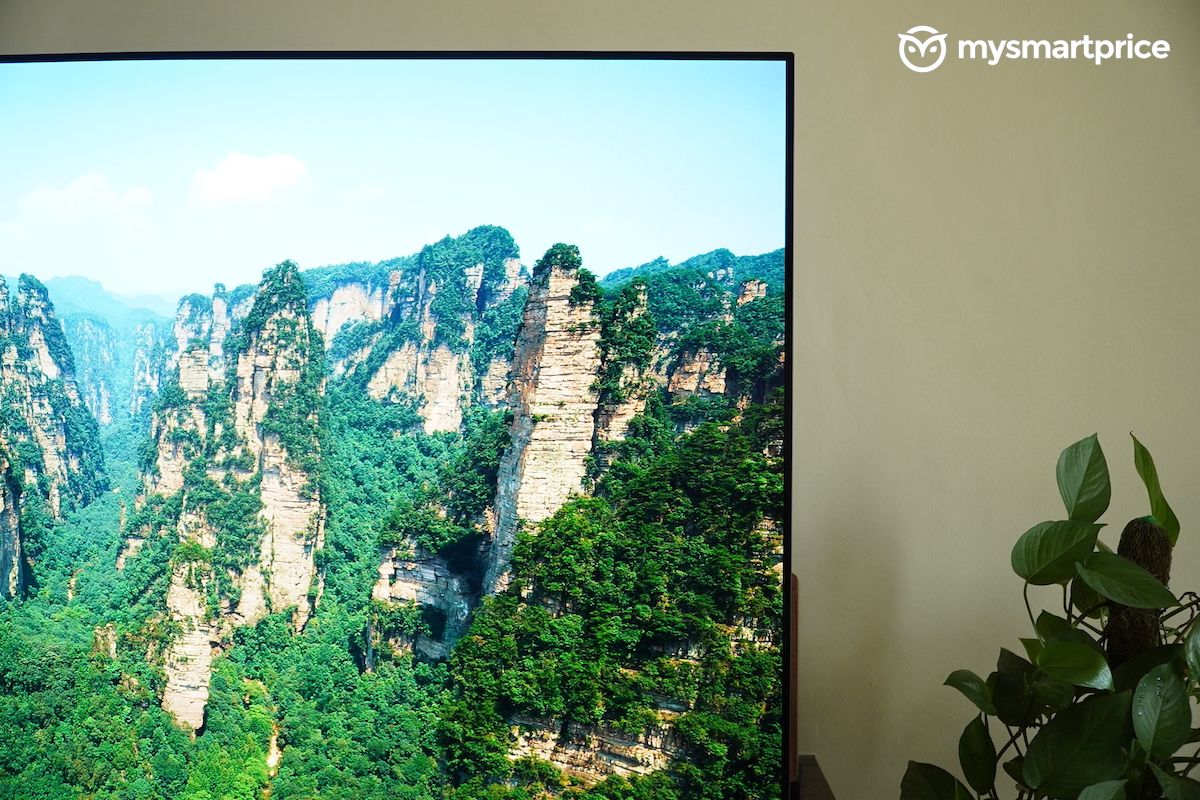 The A80J's design is also pretty damn sleek. You get a slim panel with a metal backplate and nice patterns too. The bezels are literally non-existent giving you that completely full screen view. Plus, the ports are easy to reach. I'd have loved it if Sony had also added some kind of cable management to go along with it. But, the stands can be fixed in three different orientations – at the corners, in the center and slightly raised so you have some space for a soundbar, or in the center sitting flat with the surface. This is the kind of freedom that is a consumer-friendly approach to designing an electronic.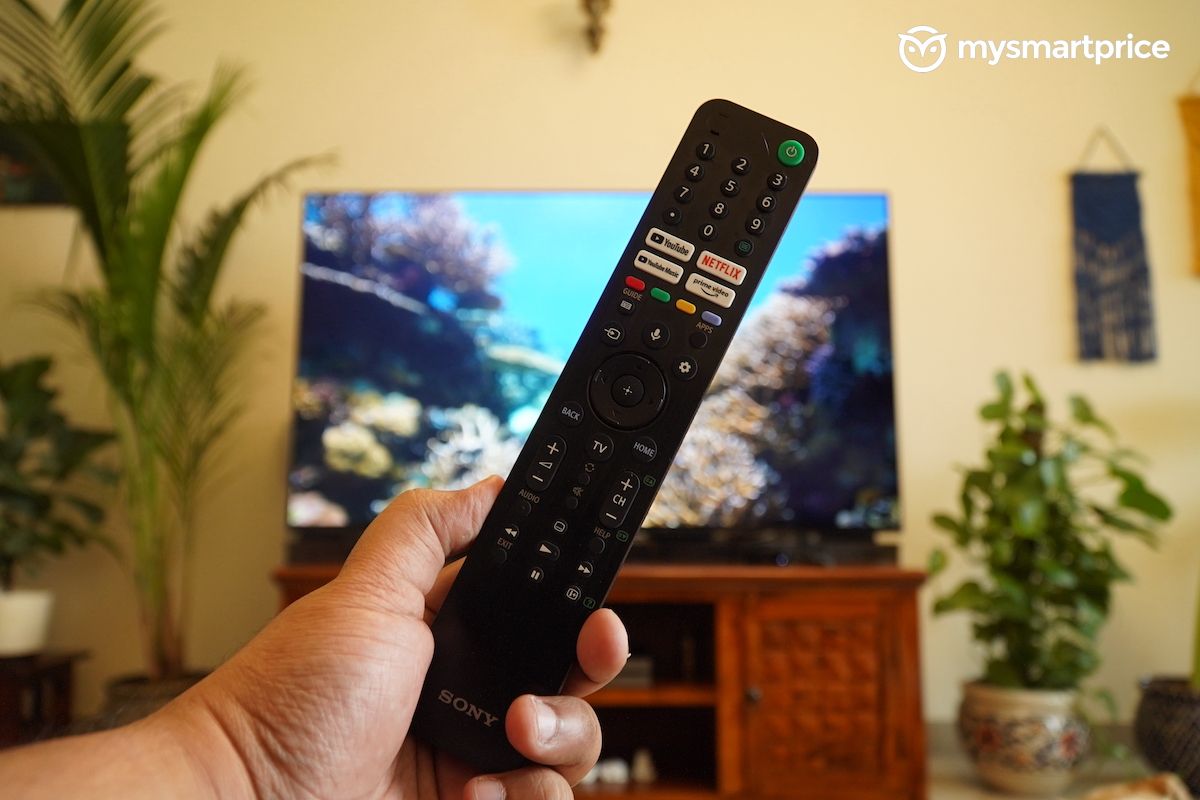 The remote is pretty utilitarian. It is tall and narrow, and has mushy buttons. But, you get buttons for every single function that you can think of. From directly jumping into streaming services to using the Google Assistant, Sony leaves no stone unturned.
Should You Buy the Sony A80J OLED TV?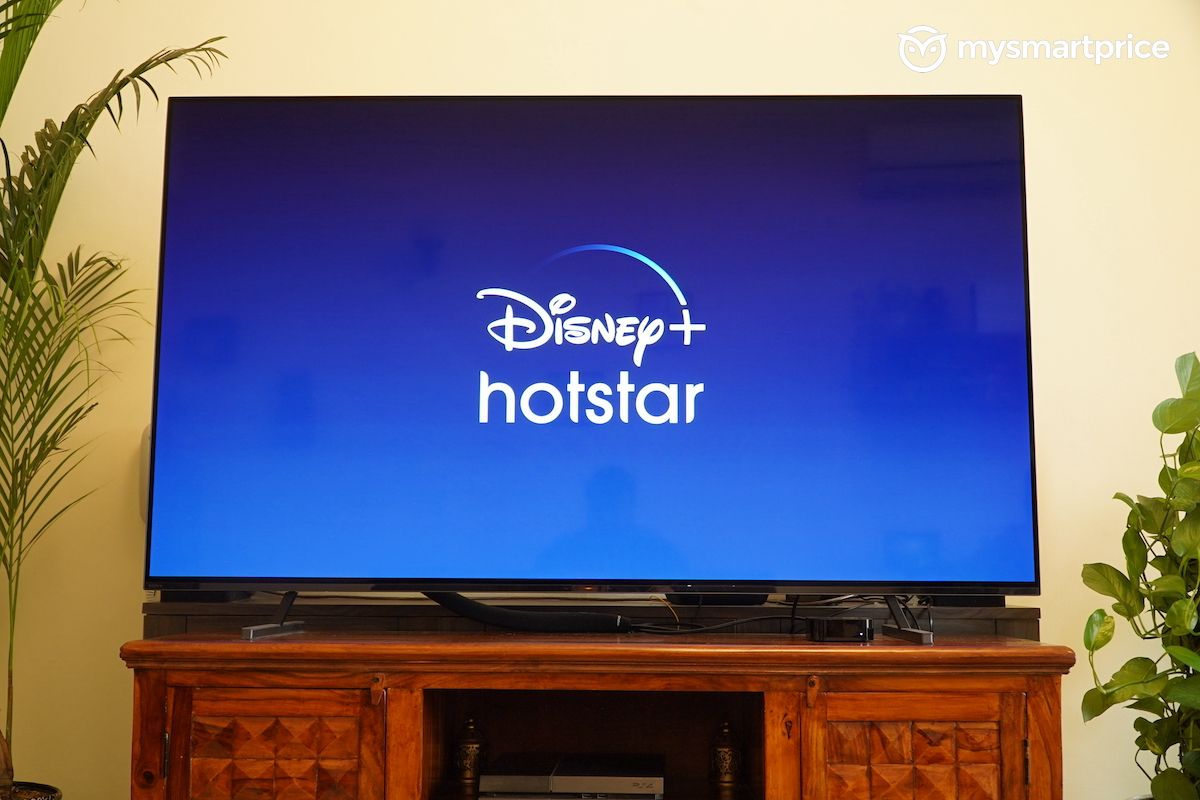 Here's the thing – the Sony A80J doesn't come cheap. It is priced around Rs 2,85,000 for the 65-inch variant. You can find certain LG OLED TVs, in the same size, for cheaper. And, LG makes fantastic OLED panels — which it also sells to Sony. But yes, Sony tunes it better. And therefore, asks for that kind of money. For anyone who is exposed to an OLED panel, it'll become their life's goal to own one. No, seriously. A big OLED TV can change the way you watch TV and the Sony A80J only adds fuel to that fact. Plus, it doesn't hurt that the A80J has a fantastic speaker system to go along with it.
Do you own an OLED TV? Let me know in the comments below.