Highlights
Project Leonardo is the codename for PlayStation's latest PS5 controller geared toward the accessibility community.
The controller includes swappable sticks and buttons.
The controller is currently in development and SIE will announce a release window in the coming months.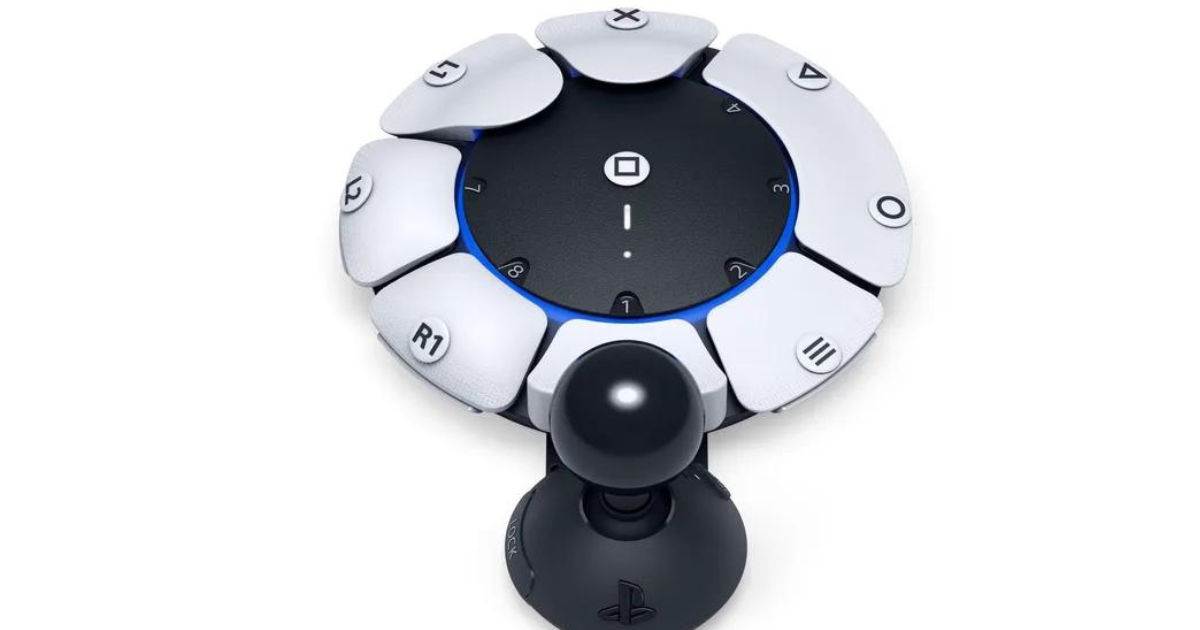 Sony has just unveiled their latest breakthrough in PlayStation 5 tech geared towards the disabled gaming community, Project Leonardo. Developed with key contributions from accessibility experts, community members, and game developers – Project Leonardo is a highly customizable controller kit that will allow players with disabilities to play games easily for longer, and comfortably.
"Through conversations with accessibility experts and incredible organizations like AbleGamers, SpecialEffect and Stack Up, we've designed a highly configurable controller that works in tandem with many third-party accessibility accessories and integrates with the PS5 console to open up new ways of gaming," reads the PlayStation Blog. "It is built to address common challenges faced by many players with limited motor control, including difficulty holding a controller for long periods, accurately pressing small clusters of buttons or triggers, or positioning thumbs and fingers optimally on a standard controller."
Also Read: Sony PlayStation 5 Cleared 30 Million Units in Sell-Through
Project Leonardo is PlayStation 5's Latest Accessory
The controller, currently codenamed "Project Leonardo" is a highly customizable kit that will let players swap out components, including stick cabs and buttons in different shapes and sizes. Accessibility has been of the most important goals for PlayStation Studios and SIE with games like Santa Monica Studio's God of War Ragnarok and Naughty Dog's The Last of Us Part I and II including more accessibility features than ever before.
It would appear that PlayStation's efforts towards accessibility will also be translated to hardware with controllers and accessories like Project Leonardo. In terms of accessibility, there are still plenty of good third-party options available, but it is quite refreshing to see the console manufacturer themselves release a first-party accessory geared towards the disabled gaming community.
The controller supports a number of third-party switches and accessibility accessories through four 3.5 mm AUX ports. This will allow users to integrate specialty switches, buttons, and/or analog sticks with the controller. "The external accessories can be dynamically connected or disconnected, and each can be configured to act like any other button," reads the blog post.
"Project Leonardo is part of the PS5 product family and is based on the same design concept. We were inspired by the idea of all players enjoying the world of PlayStation together," says So Morimoto, Designer, SIE. "Our team tested over a dozen designs with accessibility experts, looking for approaches that would help address key challenges to effective controller use. We finally settled on a 'split controller' design that allows near free-form left/right thumbstick repositionability, can be used without needing to be held, and features very flexible button and stick cap swapping."
It will be interesting to see how SIE chooses to price this controller and how soon it will make it to markets like India.