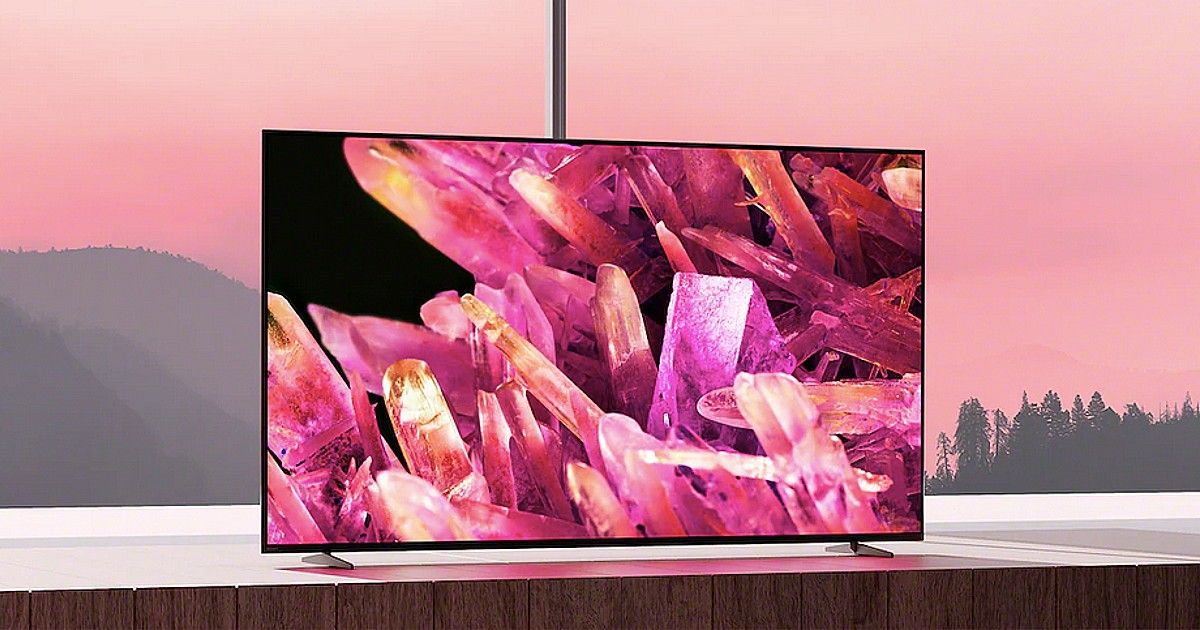 Sony has announced the launch of its latest LED television, the Sony Bravia X90K LED Android TV, in India. The TV will be available in the country starting today, June 6, and will offer a new generation image engine as its key new offering – alongside additional new features that seek to make the most of its image quality certifications. The TV is also the latest LED TV that can match the high frame rate playback of content that is supported by the latest generation gaming consoles – the Microsoft Xbox Series X/S and the Sony PlayStation 5.
Sony Bravia X90K: Full Set of Features
At the heart of the Sony Bravia X90K is the company's next-gen Cognitive Processor XR image engine, which was first introduced in India with Sony's flagship OLED TV – the Sony Bravia A80J. According to Sony, the engine is designed to mimic how the visual receptors of the human brain function, in terms of balancing colours and contrast levels. The engine also simulates how a microLED TV works, by breaking down colour, brightness, contrast and noise into different parameters for different parts of a screen – and controlling them separately for various zones on the TV.
Such a feature should, on paper, allow the image processing engine of a TV to micro-control the visual aspects of a film – and thus produce a wider range of colours at greater brightness, while also reducing the overall levels of noise in high contrast scenes.
Other features that are available in the Sony Bravia X90K include XR Motion Clarity for smooth frame rates and XR 4K Upscaling for reducing blurs and pixelation when upscaling lower resolution content. The TV also supports 4K 120fps playback to support the latest generation gaming consoles, aided by support for HDMI 2.1 connectivity, variable refresh rate to match the game or movie on screen, and auto low latency mode to suit online, multiplayer games on it. The Sony Bravia X90K also has features such as e-Arc for HDMI-based connectivity.
Alongside Dolby Vision and Dolby Atmos, the Bravia X90K also comes with Imax Enhanced certification. This can be enjoyed through a new streaming service, called Bravia Core, which offers users the ability to stream Imax-certified movies through Sony's XR engine-powered TVs at home. You also get ambient light-based auto picture quality calibration, and support for AirPlay 2 and HomeKit for wireless content streaming.
Sony Bravia X90K: Price and sale dates
The Sony Bravia X90K TV lineup is available in three screen sizes – 55-inch, 65-inch and 75-inch. While the latter would be launched later and its price has not been announced yet, the 55-inch and 65-inch variants are priced at Rs 1,29,990 and Rs 1,79,990 respectively. Both the TVs are available across all online and offline Sony retail channels, starting today.