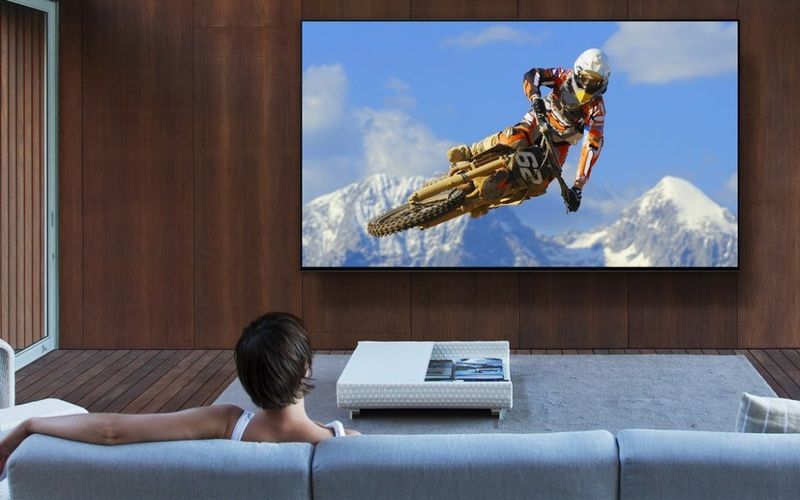 With at least four new announcements, Sony certainly made a mark on the first day of the Consumer Electronics Show (CES) 2019 in Las Vegas today. The company unveiled new smart TVs, a 4K Blu-ray player with Dolby Vision, a bunch of wireless speakers and expanded support for Alexa to some of its Bluetooth headphones.
The Japanese tech giant has expanded its BRAVIA MASTER TV series, adding two larger units with better technology. There is an 8K TV with an LCD display, and separately, the brand even unveiled a party-ready outdoor speaker that can go on for 13 hours on a full battery charge. The Blu-ray player made by Sony for a niche market has now been refreshed to add Dolby Vision HDR support, and Sony's popular noise-cancelling wireless headphones will soon be updated to support Alexa and Google Assistant.
Sony Introduces 98-inch TV at CES 2019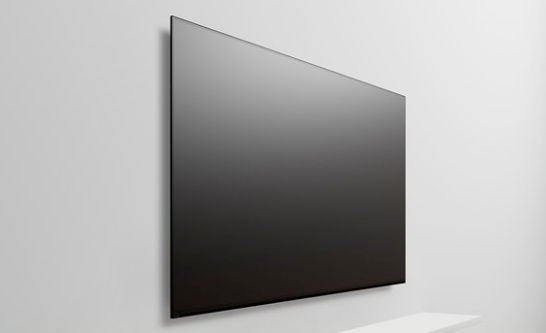 Sony has unveiled two new television sets—A9G and Z9G—in its BRAVIA MASTER line-up. The Z9G 8K LCD TV that comes in 85-inch and 98-inch sizes, while the A9G 4K OLED TV comes in smaller sizes: 77 inches, 65 inches, and 55 inches.
The BRAVIA MASTER Z9G is Sony's first 8K LCD TV to be made commercially available, and it features the X1 Ultimate image processor with 8K X-Reality PRO that can upscale regular content to 8K resolution (but we all know how that generally pans out). The TV is also equipped with a unique Backlight Master Drive technology that features an LED module optimized for 8K. Sony said that these technologies come together well to provide high res and high contrast picture quality images. The Z9G is also equipped with Sony's Acoustic Multi-Audio technology, where four speakers are placed above and below the screen, giving the TV a unique effect as if the audio is coming from inside the screen itself.
Last year, Sony had introduced its OLED BRAVIA MASTER TVs, and at CES 2019, the brand has unveiled a new A9G television with 4K support in three display sizes. These new TV models only half as thick as the ones introduced last year, and they get the X1 Ultimate processor too. In addition, the A9G features a Pixel Contrast Booster for 'stunning vibrancy', Acoustic Surface Audio+ for the emanation of sound from the screen itself, and compatibility with Dolby Atmos for 3D positional audio.
Both these new TVs come with Netflix calibration, IMAX enhancement certification, and Android TV software based on a new Android Oreo update. Also, Sony has announced Apple's AirPlay 2 support and iTunes Movies & TV shows for these two new TVs, as well as for its existing X950G series of TVs. Pricing for the new TVs was not announced.
Sony Unveils Outdoor Speaker With Bluetooth Support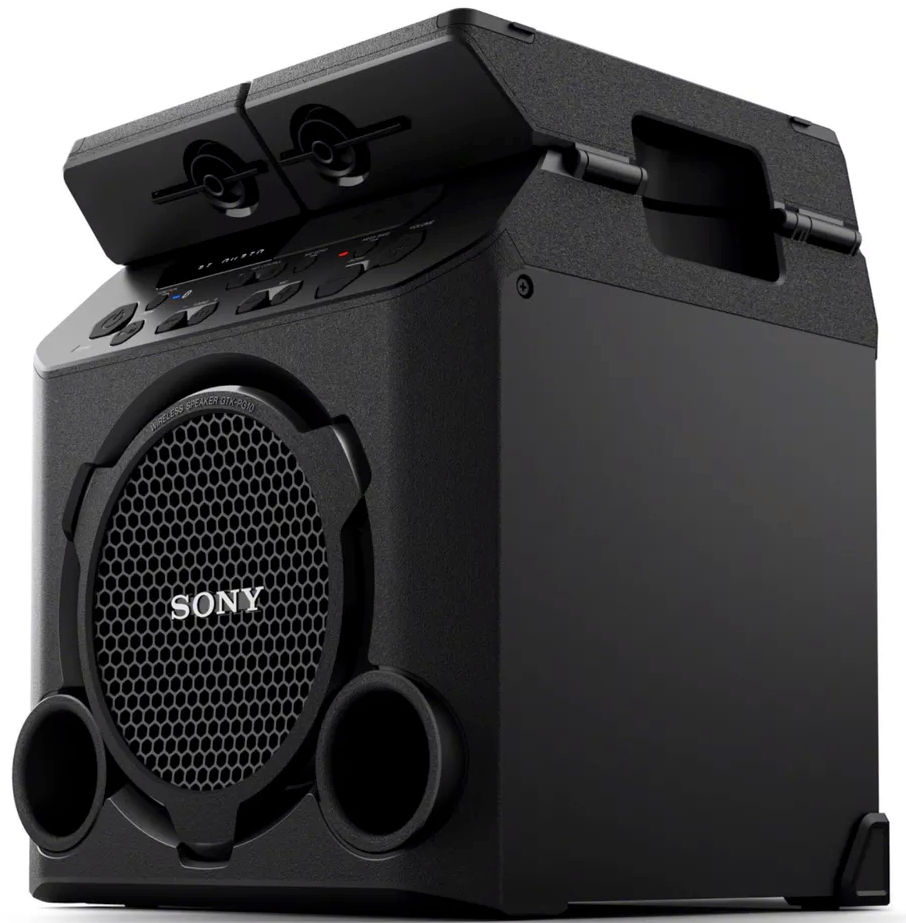 Apart from the TVs, Sony introduced a funky outdoor speaker called GTK-PG10. The speaker is equipped with a digital signal processor (DSP) that can make the speaker change audio settings to optimize performance when you are outdoors so that you don't have to make changes manually. The speaker can provide 13 hours of playback on a full charge, and has built-in handles for easy portability.
There are panels on top of the speaker that open to reveal tweeters, which will then spread the sound wider. Also, these panels, when opened, can hold cups and are splash-proof, with a good four glasses or cups fitting in easily. There is support for Bluetooth connectivity as well as USB and AUX. There is a mic input and a Mega Bass feature too, and the price tag in USD 250 (INR 17,500 approx).
Sony's Blu-ray Player Gets Dolby Vision Support, Headsets Meet Alexa

Sony made two other announcements at the CES 2019. In May this year, the brand will start selling a new Blu-ray player called UBP-X800M2, which will support 4K Blu-ray playback and HDR formats like HDR10 and Dolby Vision. The player will also be able to upscale normal content to 4K quality. It supports SACD, DVD-audio, as well as streaming, including 4K streaming, from Netflix and YouTube. Price has not been announced yet.
Separately, Sony announced support for Alexa and Google Assistant in its wireless headsets called WH-1000XM2, WH-1000XM3 (Review), and WI-1000X. Of course, you cannot run both voice assistants simultaneously. Sony said that update will arrive in its Headphones Connect app v4.1 sometime by March.