Highlights
Sony has announced the PlayStation 5 Cricket 24 Bundle in India.
The Cricket 24 is a major Cricket video game from Big Ant and will feature teams from every corner of the world.
The Cricket 24 from Big Ant will release on October 5, for PS5, PS4, Xbox Series X|S, Xbox One, and PC.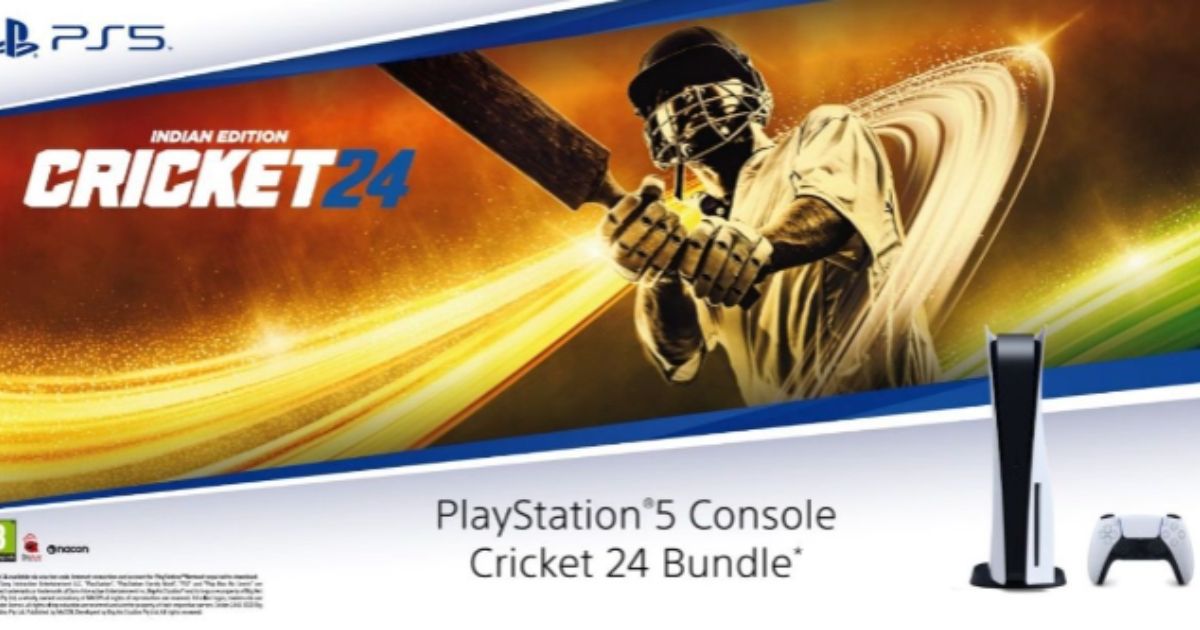 Sony PlayStation 5 Cricket 24 Bundle announced in India. The new announcement comes a day after the company launched the PlayStation 5 EA Sports FC 24 bundle in India. However, Sony has not yet announced the availability or pricing of the PS5 Cricket 24 Bundle. The game itself is slated to launch on October 5, so we can expect the PS5 bundle to release on the game launch day or later. Just like the FC24 bundle, the Cricket 24 Bundle might also come with vouchers to download the Cricket 24 game and team content.
Sony PlayStation 5 Cricket 24 Bundle Price in India, Availability
While Sony has not announced the pricing of the PlayStation 5 Cricket 24 Bundle in India, we can expect it to be the same as the FC 24 bundle. For the uninitiated, the FC 24 variant is priced at Rs 59,390 but can be picked up for Rs 48,190 till October 12. Sony is known for sticking with its trusted retail partners for sale, which means the PlayStation Cricket 24 Bundle from Amazon, Flipkart, Shopatsc, Reliance Croma, Vijay Sales, Games The Shop, and major retailers across the country.
Sony PlayStation 5 Cricket 24 Bundle Content
The new Sony PlayStation 5 Cricket 24 Bundle will include the usual PlayStation 5 console and a DualSense wireless controller. The bundle will also offer users a complimentary voucher to download the full Cricket 24 game digitally.
Unfortunately, Sony is not offering the game's disc with the bundle. The company has announced that the game will come with all Indian T20 teams with over fifty stadiums for the first time. The new bundle might come with another voucher for free downloadable content for Indian buyers.
As mentioned before, Bid Ant and NACON are releasing Cricket 24 on October 5 for all major consoles and PC platforms. According to the studio, Cricket 24 is 'the most complete video game simulation of cricket seen to date.' The PlayStation 5 Cricket 24 Bundle will excite the cricket fans in the nation with the ODI World Cup 2023 starting on October 5.
The Cricket 24 offers career mode and cross-platform multiplayer mode to compete with friends regardless of which platform they are on. Other features of the Cricket 24 game include The Ashes mode, overhauled fielding systems, and more. The game will also feature 200+ players with full photogrammetry from KFC BBL, Weber WBL, The Hundred, The Caribbean Premier League, and the Pakistan Super League. Players will be able to enjoy their favourite cricket format in the game including Test, One Day or T20.