Highlights
Sony has announced the PlayStation Plus October Monthly games lineup.
October's monthly games lineup includes The Callisto Protocol, Weird West and Farming Simulator.
PS Plus users can claim these games from October 3 to November 6.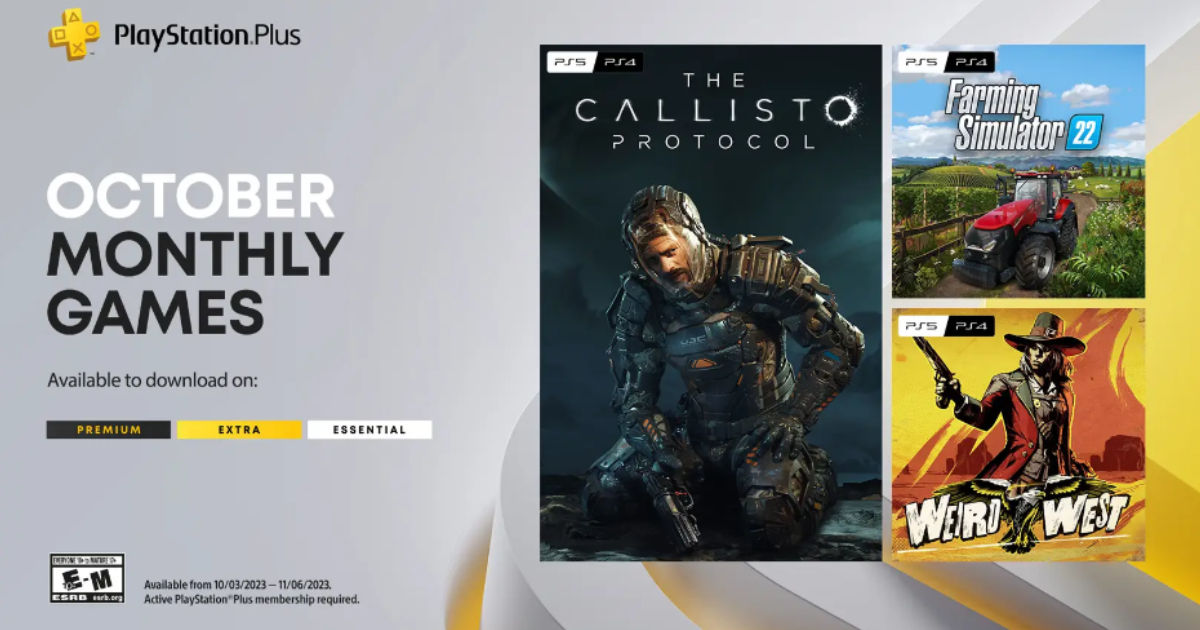 It's a new month already and we have got a new lineup of PlayStation Plus Games. Sony has announced the PlayStation Plus monthly games lineup for October 2023. These games can be obtained by PS Plus subscribers for free. The lineup includes three games, namely, The Callisto Protocol, Farming Simulator 22 and Weird West.
PlayStation Plus members will get three free games each month on PS4 and PS5. The free games are accessible to all PS Plus users, regardless of tier, so anybody who has signed up for PS Plus Essential, PS Plus Extra, or PS Plus Premium can get them. The claimed games will be in the user library as long as they have an active subscription.
The upcoming month's lineup of PS Plus games will be available from October 3 and players have til November 6 to claim them.
PlayStation Plus October Monthly Games Lineup
2022's survival horror game, The Callisto Protocol headlines the PS Plus October monthly games lineup alongside Weird West and Farming Simulator 22.
The Callisto Protocol
The Callisto Protocol, a spiritual sequel to Dead Space, places you in the future maximum security Black Iron Prison, which has been invaded by wild parasite aliens. Assuming the character of convict Jacob Lee, players must battle their way through infinite crowds while going through blood-soaked narrow pathways, uncovering a wider plot in the process.
Glen Schofield, the designer of EA's sci-fi horror franchise, developed the Callisto Protocol. Unfortunately, The Callisto Protocol did not live up to promises when it was released, however following upgrades, built by Schofield's Striking Distance company, have seen various adjustments, enhancements, and additional material introduced.
Farming Simulator 22
The PlayStation Plus Monthly Games for October are:
📷 The Callisto Protocol
📷 Farming Simulator 22
📷 Weird West
Full details: https://t.co/rTJdJfAe9C pic.twitter.com/b1kqJYVah0

— PlayStation India (@PlayStationIN) September 28, 2023
Farming Simulator 22 is the recent instalment in a long-running series by GIANT Software and was released in November 2022. Take on the role of a modern farmer and create your farm creatively in three different American and European areas. It includes a seasonal cycle, gear shifting, harvesting and livestock product manufacturing chains, new crops such as grapes, olives, and sorghum, and over 400 vehicles and equipment. The game received an expansion in 2022 titled, Platinum Expansion which included a new forestry-themed map "Silverrun Forest" as well as 40 new machines. In addition, a second major expansion is planned for November, which will introduce an entirely new Central European map to meet your rising demands.
Weird West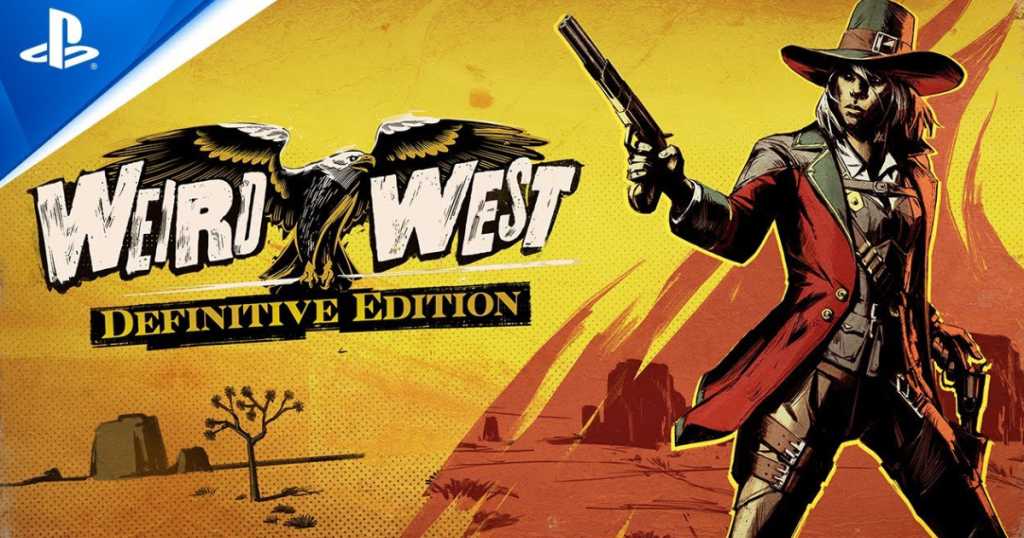 Weird West is a top-down action role-playing game with deep sim elements and randomized components that change with each playtime. The game is based on the Weird West genre from which it draws its name, in which the player assumes the role of heroes on the American frontier who meet supernatural elements. Characters, factions, and locations will respond to your choices, and the game will frequently compel you to make difficult choices that will have far-reaching consequences for your adventure.
PlayStation Plus September Monthly Games
Players have some time until October 2 to claim the September PlayStation Plus games which are mentioned below:
Saints Row
Black Desert – Traveler Edition
Generation Zero
Also Read: Sony PlayStation 5 Cricket 24 Bundle Announced in India: Here Are All Details