Highlights
Sony announced its Project Q handheld console at the recent PlayStation Showcase event.
The Project Q is a PlayStation 5 controller with a massive 8-inch display in the middle.
The new Sony Handheld console uses Wi-Fi and Remote Play to stream PS5 games.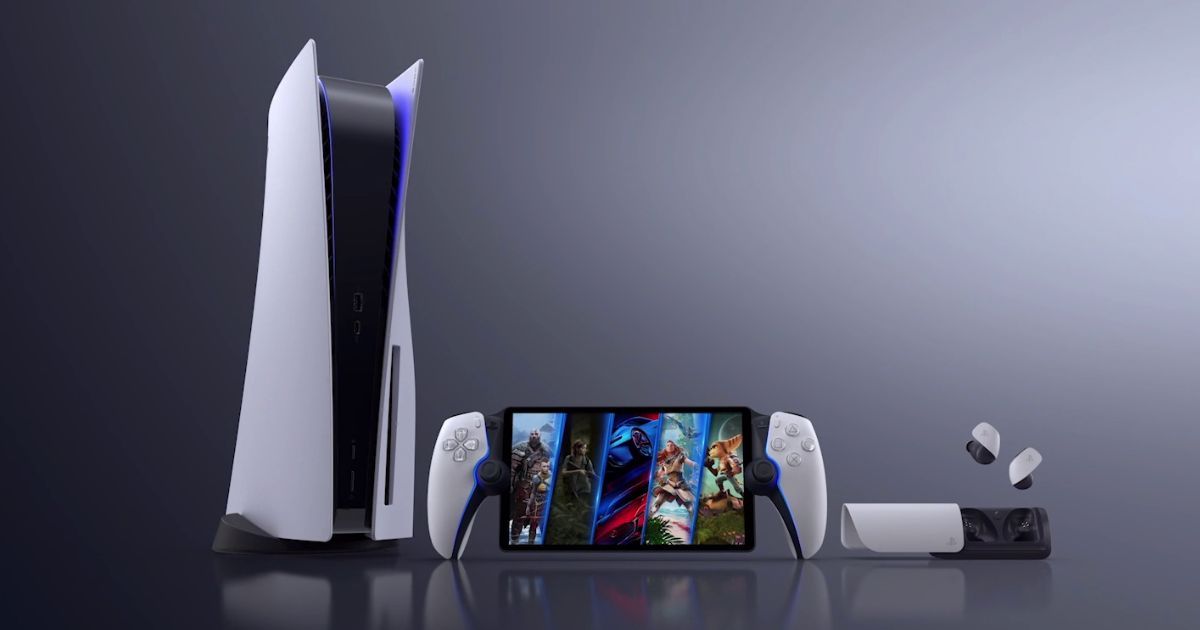 Sony Project Q handheld console was officially announced at the PlayStation Showcase event recently. The company has revealed that the product is currently in development and showcased the renders. Sony has confirmed that more details will be announced in the coming months, with the official launch happening later this year.
The company also launched the official PlayStation wireless earbuds that offer lossless audio on PS5 and PC. While it is being launched to compete with the likes of ROG Ally, Razr Edge, Nintendo Switch, and Steam Deck, Project Q is more of an accessibility accessory for the PlayStation 5. Read on ahead to learn more about Sony's handheld console.
Sony Project Q Announced At The PlayStation Showcase Event
The Sony Project Q looks like a PlayStation 5 controller but with a massive difference. The Project Q will feature a large 8-inch display in the middle to work as the standalone console. Despite the display, the console cannot play PS games on its own. Sony revealed that the handheld console would use Wi-Fi and Remote Play to connect with and stream PlayStation 5 games. This is in line with the Insider Gaming report that claimed the same. The report mentioned that the console is called Q Lite, but Sony announced it as Project Q at the event, and that's the only thing Insider Gaming got wrong.
The display on Project Q can run games at up to 1080p and 60fps over Wi-Fi. Sony has also revealed that the handheld console will come with DualSense haptic feedback and adaptive triggers. To play games on Project Q, users must install them on their PlayStation 5. This confirms that Project Q is a companion device for the PS5, not a standalone device that can stream games from the cloud or play them natively.
We can expect Sony to bring cloud gaming to Project Q or even add it to the initial launch since this announcement was not an official launch of the device. Sony has PS Now standalone video game subscription service based on cloud gaming, which lets PS2, PS3, and PS4 owners enjoy cloud gaming. This service can be used to offer cloud gaming on Project Q as well.
As for the PlayStation Wireless Earbuds, Sony has not revealed many details except for the design. They are in-ear earbuds with a sliding case in PS5 colours. It can connect to PS5, PC, and smartphone through Bluetooth, which means you can use them daily. Sony assures lossless audio, no matter which device they are connected to.
Sony has not revealed the exact launch date and pricing of these devices. We can expect them to launch officially later this year. Are you a PS5 owner? Will you add Project Q to your collection? Let us know in the comments section below.