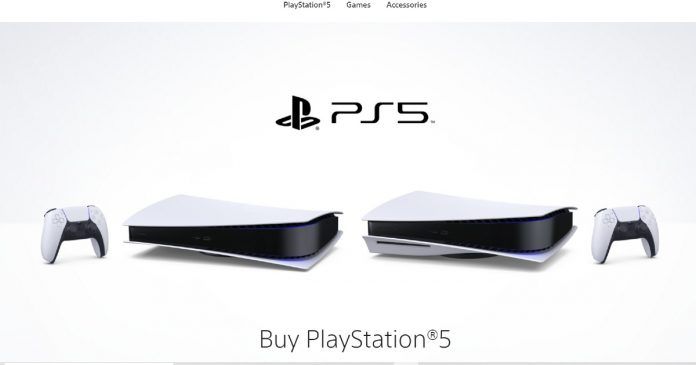 PlayStation 5 the most-awaited gaming console is already up for pre-orders in many countries and the official website suggests that the PS5 games will cost up to Rs 4,999. India is yet to get the price and launch date of the upcoming PlayStation 5 and the launch titles are already up for pre-order globally. Looking at the global website of the PS5 tiles we can say that the PS5 games are going to be one of the expensive games so far.
According to the listing, the game titles like Demon's Souls and Destruction AllStars are going to arrive with a price tag of Rs 4,999 which was priced at Rs 3,999 for the digital variant of the PlayStation 4. Back in September Sony disclosed that the cost of the PlayStation 5 games might go up to $70 (around Rs 5,200) in the United States, so the official listing is not a surprise.
The $10 increase in price came into the discussion when 2K announced a price hike for NBA 2K21 on PS5 Xbox Series X at the starting of this year. In India, NBA 2K21 will arrive with a price point of Rs 4,599 for Xbox Series X. The game title is yet to go up for pre-orders on PS5. Sony was also expected to cross the Rs 5,000 mark while converting USD to INR, but it seems the company is going take that step this time.
Considering this we can safely say that the next-gen gaming consoles titles are going to be much more expensive than our expectations. Fans are going to upset about the high pricing of the games because anyways they are going to shed their money to experience these highly graphic games. But don't worry because all the PS5 games are not going to cost you Rs 4,999 games like Spider-Man: Mile Morales will be priced at USD 50. However, the Indian pricing of the game is still unknown. Also do note that the PS4 Spider-Man is not compatible with the PS5 console.
@RishiAlwani Sir. You were right, I never saw that coming !! 😬 4999/- its expensive… I hope the offline retail price stays below 4500/- #Demonssouls pic.twitter.com/VpeV14WVes

— Arjit Sharma (@tdarj) September 29, 2020
Popular tipster Arjit Sharma posted a tweet which reads, "@RishiAlwani
Sir. You were right, I never saw that coming !!
4999/- it's expensive… I hope the offline retail price stays below 4500/- #Demonssouls"
Thanks for reading till the end of this article. For more such informative and exclusive tech content, like our Facebook page