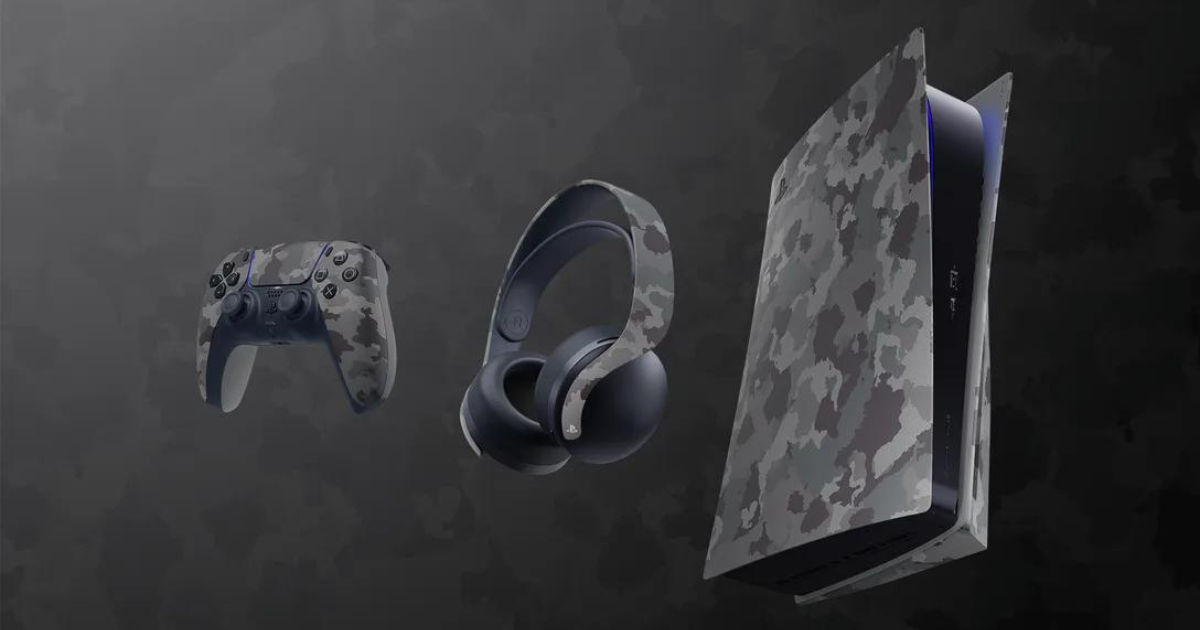 PlayStation India has just confirmed the new PS5 Gray Camouflage Collection will be available for pre-order in India on September 15th. Stock will likely be available with the usual retailers, including Amazon, Flipkart, ShopatSonyCenter, and more.
The Gray Camouflage Collection features a matching set of accessories with the Dualsense wireless controllers, PS5 Console covers (for Digital and Standard Edition), and the Pulse 3D wireless headset. While pre-orders go live later this month, the Dualsense wireless controller and PS5 console covers will launch globally on October 14, following the launch of the Pulse 3D wireless headset in December.
While these are the global release dates, the exact launch dates may vary for India and we will likely know closer to the global launch dates.
Also Read: Sony Announces New PlayStation 5 DualSense Edge Controller
PS5 Gray Camo Collection Set for Launch in October 2022
Great news, hiding in plain sight 👀

Announcing the new Gray Camouflage Collection — pre-orders begin 15th September. Full details: https://t.co/eHfCVvAJ82 pic.twitter.com/UExGiGNNpI

— PlayStation India (@PlayStationIN) September 7, 2022
The PS5 Gray Camouflage Collection's console covers will be available for both the Digital Edition and the Ultra HD Blu-Ray Disc Drive.
Sony has recently announced the Dualsense Edge, a "pro" variant of the standard Dualsense controller. The new controller comes with customizable controls, changeable stick caps and back buttons, among other such new features. PlayStation has recently stepped up their game significantly when it comes to their accessories and the introduction of the Gray Camo Collection certainly goes a long way.
Since the Xbox 360 era, the green brand has had a chokehold on the accessories department with the Xbox controller being considered the best one in the business. With the PS5 and the Dualsense, Sony has changed that narrative completely, by establishing the Dualsense as the most advanced way to experience next-gen gaming.
News on the PS5 Pro variant is still sparse but there have been a couple of reports and rumours suggesting we could see Sony releasing the console in the next couple of years.