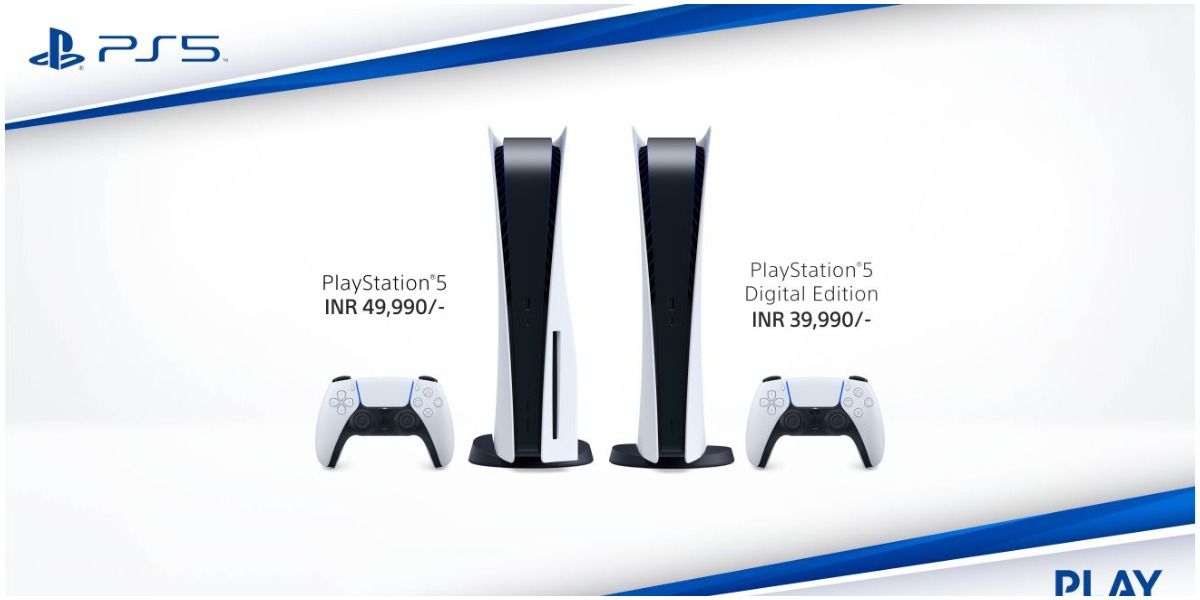 Update: PS5 Pre-orders will go live on 12th July, 12:00 PM on Vijay Sales – with both the Standard Edition and Digital Edition available.
It looks like Indian PlayStation fans will have another shot at copping a PS5 this July, according to the most recent reports. Reportedly, pre-orders are expected to go live next week, which is pretty fantastic news for those who were bummed out over the last restock in June.
Amazon, Flipkart, Vijay Sales, and ShopAtSC, are some of the retailers through which buyers can place a pre-order once they go live. While both variants of the console are equally appealing – the PS5 Digital Edition (priced at Rs. 39,990) seems to fly off the shelf faster than its Standard counterpart.
The only trade-off between the Digital Edition and the Standard PS5 is that the former lacks an optical disc drive. Apart from that, both consoles are virtually identical in terms of hardware and performance.
Also Read: Genshin Impact To Reportedly Include Cross Save Feature for PS4, PS5, PC, Switch, and Mobile
Sony PS5 India Restock scheduled for July 12 2021
The PS5 has been in great demand in India and it comes as no surprise – as the launch lineup by itself was reason enough to cop one of these bad boys. Over the course of a few months – a lot more games have come out that seal the deal for many – including the likes of Ratchet and Clank: Rift Apart, Hitman 3, and Returnal.
The future also looks pretty bright with Far Cry 6, Deathloop and so many more on the horizon. One of the biggest selling points for Sony, this time around, is the fantastic Dualsense controller. The controller has been recieving rave reviews from both users and critics – with many praising its truly innovative haptic feedback and adaptive triggers.
Sony recently announced 2 color variants for the Dualsense – the Midnight Black and Cosmic Red – which are slated to go on sale this month as well. So, in case one wants to get themselves a brand-new Sony next-gen console this month, they best start stretching and brewing themselves copious amounts of coffee already.