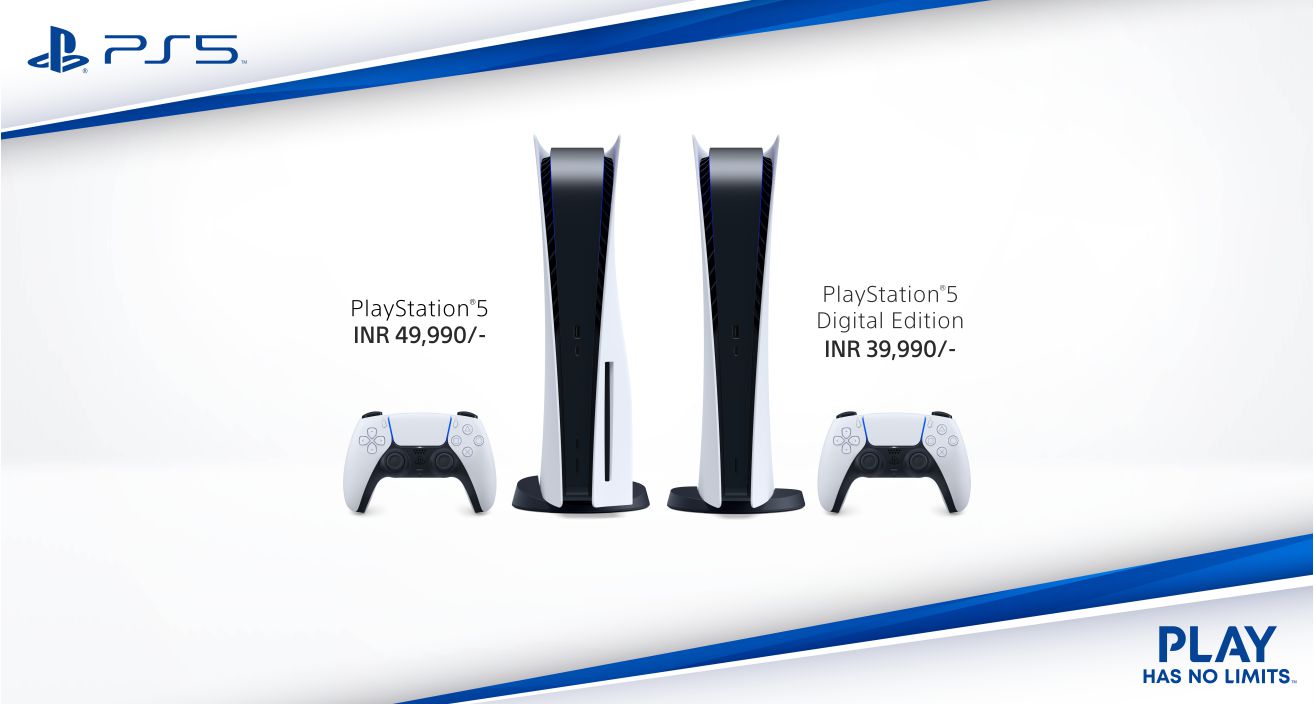 Sony PS5 India launch has been a rollercoaster ride. First, we got the pricing details, but then near radio silence about a launch date. After passing the Late 2020 release promise that Sony had put out on official product pages for the PS5, Sony India finally announced that the PS5 would be going on sale in India starting February 2nd.
Pre-orders started today, January 12th, at 12 pm. We always expected the stocks to be limited. While available across multiple retailers, the Sony PS5 pre-orders went out of stock in a matter of seconds, leaving fans dejected.
Sony PS5 Pre-orders Sold Out in Seconds, Lucky Buyers Score PS5 Units
— PlayStation India (@PlayStationIN) January 1, 2021
Sony PS5 has had its fair share of hurdles with regards to India launch. However, Sony has finally managed to get us a release date, with the console officially hitting the shelves on February 2nd. Sony India announced pre-orders for February 12th, available across multiple retail outlets.
Pre-orders began on Amazon, Flipkart, Croma, Reliance Digital, Games The Shop, Shop at Sony Center, Vijay Sales, and select other authorized retailers. However, they didn't last long as the PS5 went out of stock as quickly as it had appeared.
Disgruntled fans took to social media to voice their disappointment over the pre-order process, which saw many users facing slow sites, and glitches on checkout attempts. However, some fans were able to grab a unit even over half an hour into the pre-orders opening.
It looks like pre-order stocks could be appearing in batches to avoid scalping. The initial stocks were reported sold out within seconds. However, multiple users have been reporting stock availability at random.
So don't lose hope yet, and keep an eye out. Offline stocks should be available soon, too, but for now, online purchase seems like the better option to go, unless your offline retailer can absolutely guarantee a unit.
Did you manage to get your hands on a Sony PS5 today? Talk to us in the comments, down below!
Update: Sony India spokesperson has given a statement to IGN India regarding the pre-order situation:
"PS5 has met with unprecedented enthusiasm by PlayStation fans in India, resulting in a stockout during the pre-order period. Keeping the current situation in mind, we kindly urge all customers to keep their health and safety first and refrain from visiting any retail store to pre-order a PS5. Please stay in touch with retailers for the next pre-order phase."