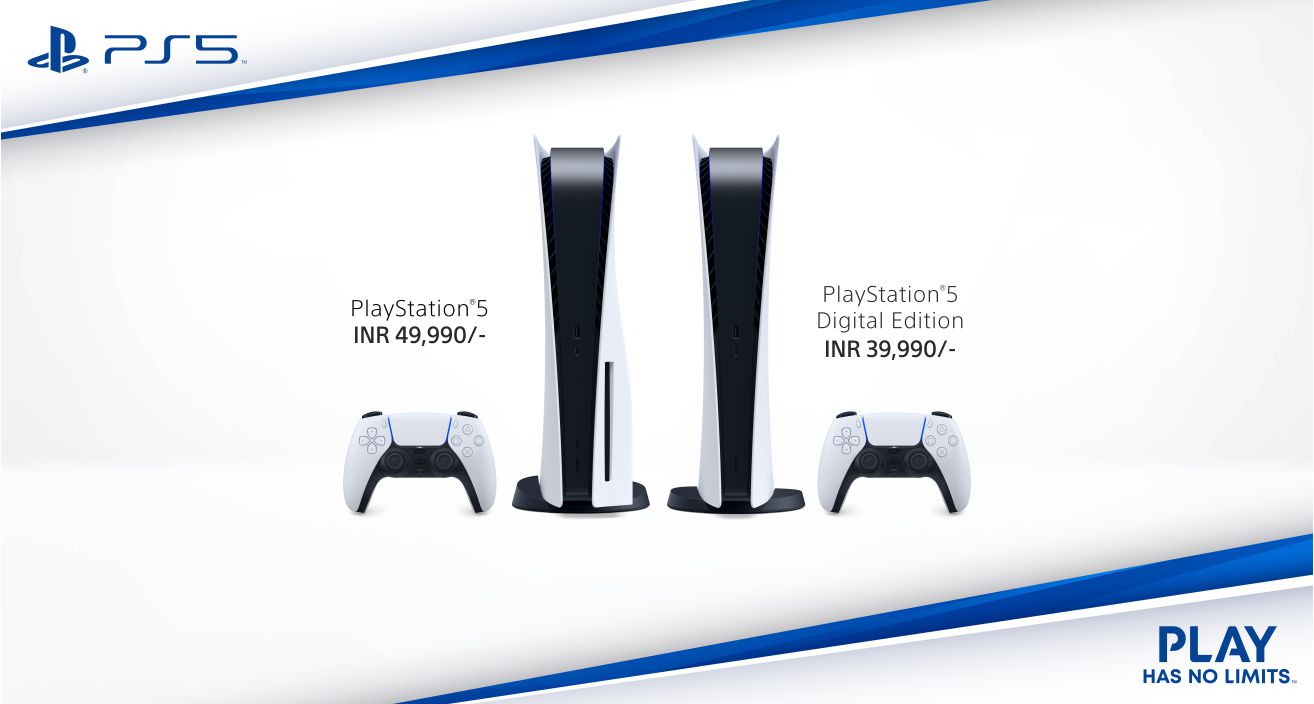 It seems like the Indian PS5 fanbase will have another shot at bagging Sony's next-gen console pretty soon as retailers open up pre-booking once again. While both the PS5 and the Xbox Series X/S have been hard to acquire, the former has been notoriously elusive, despite fans' best attempts.
The last restock of the PS5 saw the Digital Edition of the console fly off the virtual shelves almost as quickly as it appeared, leading many to either opt for the standard edition or give up entirely. But now, fans can try and cop one of these bad boys in the latest re-stock as prominent retailers are now opening up pre-booking.
ShopatSC has announced that pre-booking for both the Standard Edition and the Digital Edition will go live on June 23, 12 PM. Other retailers taking pre-orders include Reliance Digital, Vijay Sales, Croma, and Amazon.
This means fans might have to keep their eyes peeled and their fingers ready during the night of 22nd should they want to cop a brand-new console.
Sony PS5 India Restock Update: Pre-bookings open at ShopatSC, Amazon, and More on June 23, 12PM

PS5 stock has been limited across the globe – with the global launch being categorically chaotic, to say the least. The global launched was plagued by scalpers and bots, which quickly gobbled up the majority of stock, leaving very few units for the common folk, either forcing them to either get one from the re-sell market or wait for a re-stock.
The Indian PS5 fanbase was starved of a re-stock for the longest time since its initial launch in May 17th. The re-stock finally arrived months later and was a major cause of excitement within the community.
While the last console cycle was a landslide victory for Sony and the PS4 – things are looking way more competitive this time around. The Xbox Series X/S are impressive consoles on their own – with regards to their hardware, but it is the Xbox Game Pass has been the biggest talking point.
The Game Pass offers players access to a large variety of games, including Day 1 access to many of Xbox's first-party releases.