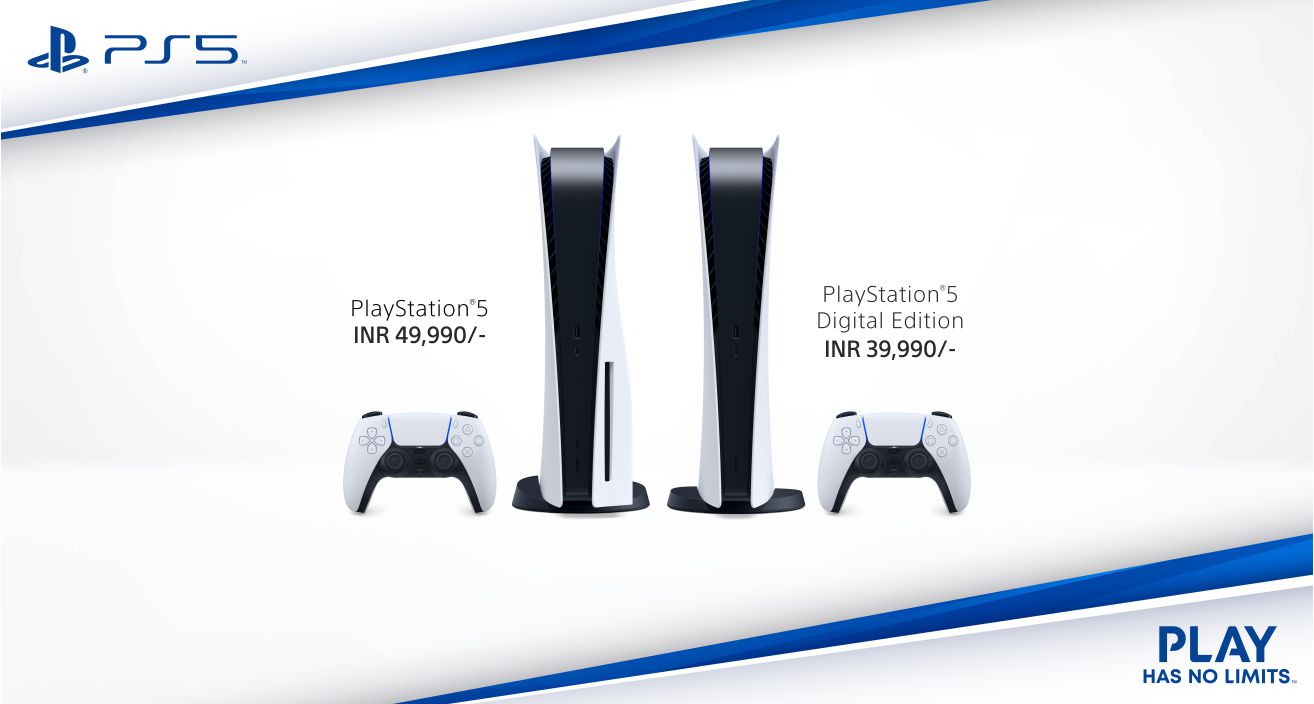 Sony PS5 India launch has been a long wait for us. For a long time, Sony India had only revealed the prices of the PlayStation 5 consoles in India. There was absolutely no word on when the PS5 was coming to India until the new year hit. Sony finally announced that the PS5 India release was happening on February 2nd, 2021.
It also announced that the PS5 pre-order would be going up on January 12th at 12 pm. Now, given the stock situation and the overall shambles that the retail sector has been in due to the pandemic, it's going to be a challenge to get a PS5 even though it's officially here now. Here's how you can pre-order a PS5 in India.
Sony PS5 Pre-orders open January 12th at Noon, Sony India Shares Pre-order Guidelines
— PlayStation India (@PlayStationIN) January 1, 2021
Sony PS5 pre-orders will begin on January 12th, 2021, at 12 pm. The retailers that will have the PS5 for pre-orders are Amazon, Flipkart, Croma, Reliance Digital, Games The Shop, Shop at Sony Center, Vijay Sales, and select other authorized Sony retail partners. Sony India has shared a statement with a couple of guidelines about the preorders:
"PS5 will be available for pre-order on various online and offline channels (until stock lasts at respective retailer) such as Amazon, Flipkart, Croma, Reliance Digital, Games The Shop, Shop at Sony Center, Vijay Sales and select other authorized retailers taking pre-orders. Keeping the current situation in mind, Sony India urges all customers to keep their health and safety in mind before physically visiting any store for pre-order and advise them to call the local retailer before visiting. For contact details and address of the local retailers taking pre-orders, customers can also call our toll-free number 1800-103-7799."
We still have no information about just how many units Sony will have for the pre-orders. Until now, the global pre-orders and sales have seen the "sold out" badge appear in a matter of seconds. So it's safe to say we will have very limited quantities as well.
Furthermore, a report by The Mako Reactor has previously that said that the metro cities would be getting the offline stocks first, followed by other locations two weeks later. So if you're in a non-metro location, online pre-orders would be the best bet as of now.
That's not all. The PS5 Digital Edition, which costs Rs 39,990 is also not going to be available for now in India. This means your pre-order narrows down to the standard Sony PS5, which will cost Rs 49,990.
So, planning on pre-ordering the Sony PS5 in India? Let us know!