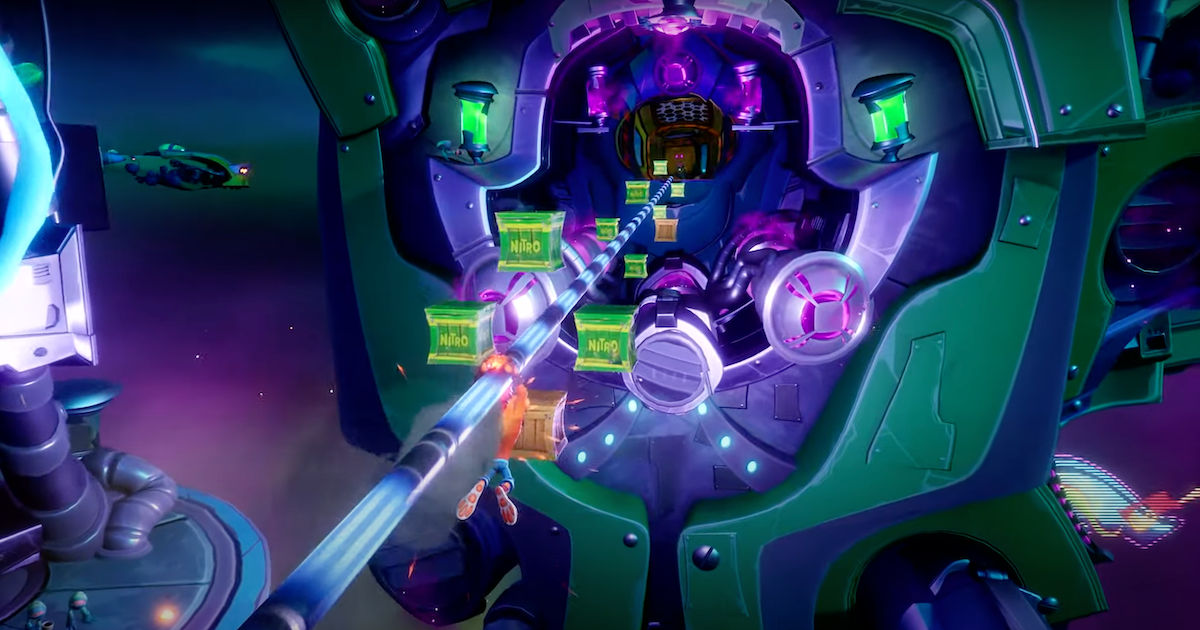 Sony's lucrative library of first-party titles is one of the major unique selling propositions of its console. While we haven't seen many exclusives on the PlayStation 5 yet, Sony does have a lot in store. We already know that a Spider-Man and God of War sequel is in the works. However, it seems like we are getting neither of those titles in 2021. That being said, Sony has a wide range of timed-exclusives and exclusives which is slated to release this year. Sony recently organized its State of Play event to showcase some of the games fans can expect this year. Here is everything announced at the State of Play.
Crash Bandicoot 4
Crash Bandicoot 4 was released on PS4 and Xbox One back last year. The game is now getting a next-gen version, with 3D Audio Support, Adaptive Triggers, and faster loading times. It will release on March 12, 2021.
Returnal
Returnal was recently delayed to April 30, 2021, by the developers in order to polish the game even further. During the State of Play, Returnal gets a brief gameplay video featuring the different elements of the game. The fast-paced combat combined with a number of elements such as psychological horror seems to be elevating the game to a whole new level.
Deathloop
Arkane is one of the most prestigious studios out there, delivering critically acclaimed titles such as the Dishonored franchise and Prey. Its next title, Deathloop, is all set to take ample inspiration from its predecessors and has even more emphasis on fast-paced combat. Deathloop is all set to release on May 21, 2021.
Final Fantasy VII Remake: Intergrade
Final Fantasy VII: Remake, the remake of the 1997 RPG has been widely acclaimed by both fans and critics alike. The PS5 version is known as Intergrade and is coming with 4K support, faster load times, a new photo mode, and several other quality of life changes.
Kena: Bridge Of Spirits
In the previous State of Play, Kena was one of those games which garnered a lot of praise and attention. Today, we got a new trailer showcasing the environment, combat, boss fights, and more! The game releases on August 24.
Oddworld: Soulstorm
After his adventure in Oddworld: New 'n' Tasty, Abe is all set to embark on a new journey to save his fellow mudokons. The latest trailer showcases the 2.5D platforming experience alongside the massively enhanced visuals. It releases on April 6.
Sifu
Sifu was one of the new announcements in the event. With ample inspiration from critically acclaimed games like Absolver Sifu pits players into the shoes of young Kung-Fu student who sets out on a journey to take revenge. The game is releasing this year itself.
Five Nights At Freddy's: Security Breach
If you are a fan of horror games, then you might be well aware of the Five Nights at Freddy's franchise. The latest iteration is being termed as one of the series' most ambitious titles ever. Despite having a funky art style, the spookiness of the game's environment rivals some of the best horror games out there. Five Nights At Freddy's: Security Breach will be releasing sometime this year.