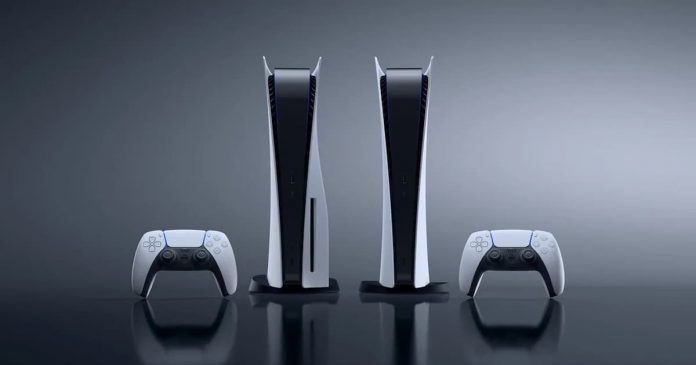 [Update: May 7, 2021] A new DigiTimes report has cited sources close to Taiwanese chipset maker TSMC to state that the PS5 will most likely get what is being referred to as a new, "semi-customised" chipset design. The latter will be based on AMD core architecture, and made using the 6nm fabrication process. It isn't entirely clear as to how much of the PS5's internals may be altered as a result, and what impact might this have on the console's overall performance and longevity in future. The move is expected to help Sony offer better supplies, and the PS5 redesign, if executed, will become an unprecedented move by the Japanese electronics giant.
Sony may be considering a PS5 redesign in order to meet the market demand for the new generation console. According to a T3 report citing Sony's global annual earnings call recently, the company's chief financial officer, Hiroki Totoki seemingly stated that one of the ways in which Sony can consider meeting the shortage of PS5 consoles in the market is by "changing the design". While we cannot be entirely sure as to what might Totoki have meant, such a move would be unprecedented to say the least.
It is also important to note that one of the biggest factors behind the shortage of supplies of the PS5 console in numerous markets (including India) is the global chipset supply shortage. Given that this affects the key, irreplaceable components that lie inside the console rather than its external design, it isn't clear as to how a PS5 redesign so soon after its launch would resolve anything. It is also possible that what Totoki might have been referring to was an internal redesign, which would be a very interesting thing to consider. In this case, however, Sony would face the challenge of redesigning the console's internals without compromising on the overall performance that has seen it win critical acclaim.
While the latter would certainly be within the purview of the engineering team behind the PlayStation 5, it's debatable as to whether such a strategy would make any commercial sense. Coming up with an entirely new PS5 redesign in terms of internal schematics would cost Sony quite a bit, taking into account a revised setup of the PS5 assembly chain, procurement costs and so on. Furthermore, such a strategy also does not exactly address the chipset supply shortage – the biggest contributing factor behind the PS5's dearth in the market.
As for an external redesign, it is debatable too as to whether a more regular design may have helped Sony sell more units across more markets. If such a decision is deemed commercially viable, it will make for a very interesting market chasm where those who have managed to buy the erstwhile PlayStation 5 would end up with a potential first edition limited stock console in their hands – something that may just end up increasing in value in unofficial markets.
While we cannot firmly speculate on any of this, what we can say is that the prospect of a PS5 redesign opens up a vast world of possibilities in terms of what the PS5's future holds. It now remains to be seen as to when (and not if) Sony makes a formal announcement regarding its plans to address the PS5 supply shortage.
Thanks for reading till the end of this article. For more such informative and exclusive tech content, like our Facebook page