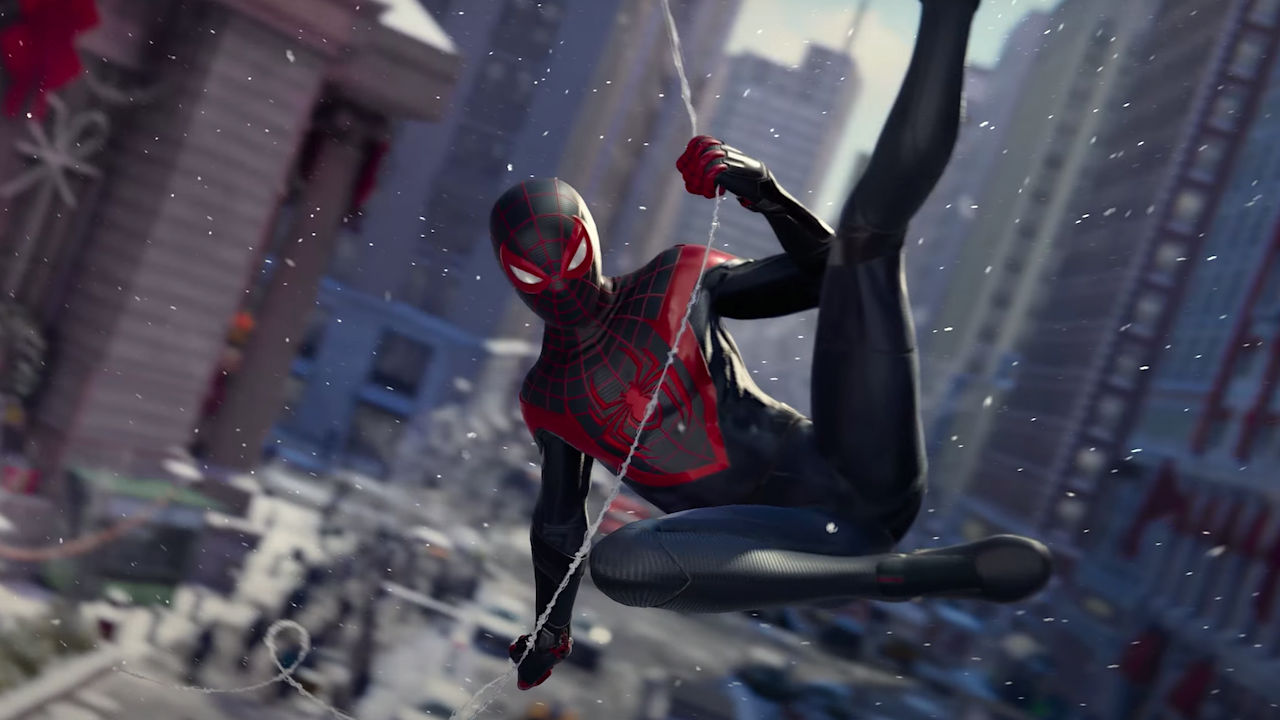 Sony PS5 is less than two weeks away from the initial launch. The flagship game for this new PS5, Spider-Man: Miles Morales has been leaking out in bits and pieces this week. Yesterday, we got a fresh look at Spider-Man: Miles Morales gameplay, with smooth animations, and new tricks for Miles. Now, we have another leaked video. It shows the PS5 Spider-Man: Miles Morales load time, and it's impressively quick!
Originating from Twitter, fans have quickly reposted the video across the internet. The original tweet was deleted in very little time.
Spider-Man: Miles Morales Sony PS5 Load Times
The clip shows a PS5 user loading Spider-Man: Miles Morales on a Sony PS5. Spider-Man: Miles Morales takes about 8 seconds to load to the main menu screen from launch. It seems to be fully playable in less than 10 seconds.
We have previously heard about the impressive SSD on the PS5. Sony has expanded upon how its SSD tech will reduce load times by a huge margin. The PS5 comes with an 825GB M.2 SSD that will be able to hit speeds of 5.5 GB of input data per second.
Sony's PS5 system architect Mark Cerny had promised that these speeds would ensure that players wouldn't have to waste time on loading screens ever again, in Sony's The Road to PS5 presentation. The SSD system had also gained praises from Epic Games CEO Tim Sweeney. He even went to say that the storage architecture is far ahead of anything one could buy on PC.
This leaked video does prove the claims about PS5's SSD speeds, showing some impressive load times. Xbox, on the other hand, has its Quick Resume feature, that lets users switch between games much quicker than ever before. These PS5 load times do come pretty close to the Xbox Series X load times, which have previously been seen hitting 11 seconds.
It looks like load time waits are going to become a thing of the past, with new-gen consoles. We'll be seeing more of the PS5, and Spider-Man: Miles Morales in the coming days, so stay tuned!