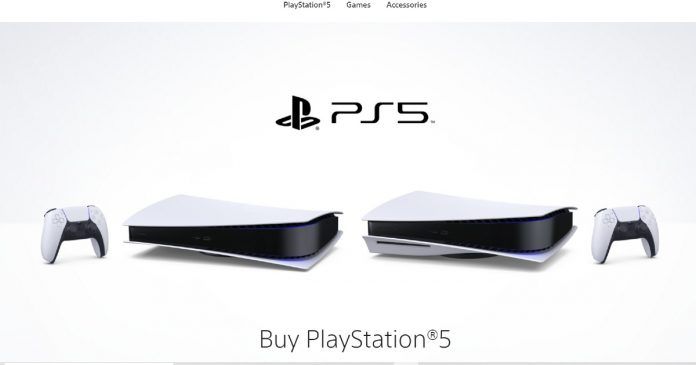 The Sony PS5 has been confirmed to launch in India, with Sony India announcing the prices of the new generation console. However, Sony has so far refrained from announcing the official sale date for the PS5 console, its accessories and AAA game titles that are scheduled release alongside the console at launch. As it so happens, according to a report by Detective Gaming, the cause of the delay was a seemingly strange case of trademark dispute, wherein the 'PS5' trademark was so far owned by a Delhi man, Hitesh Aswani. The dispute, according to a notice by the Registrar of Trademarks, Delhi that is now being circulated, is claimed to be resolved.
According to reports, the 'PS5' trademark was filed for and owned by Aswani since 2019. The circumstances of exactly how and why was the PS5 trademark owned by the individual remains unclear. According to the Registrar's notice that is being circulated, Aswani appears to have withdrawn his application for the PS5 trademark via a letter filed to the authority on October 12. This leaves Sony India's path finally clear to launch the PS5 gaming console in India. Given that Sony has owned the PlayStation and PS trademarks for years now, it was only a matter of time until the legal conflict would have been resolved.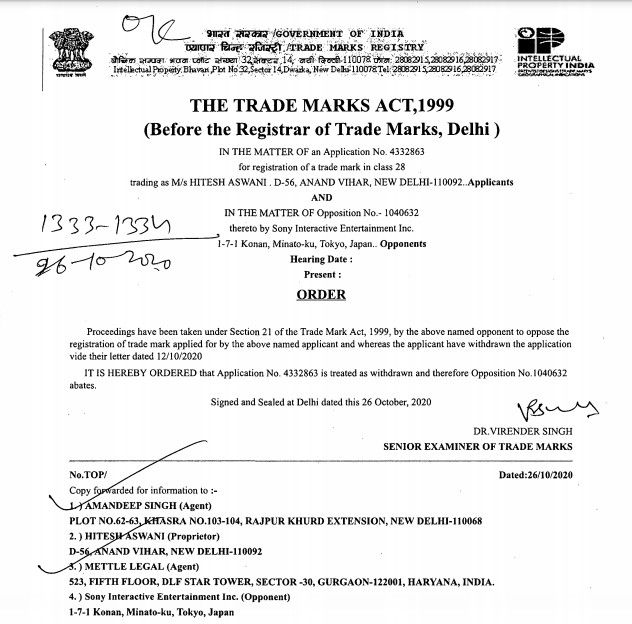 The Sony PS5 was initially expected to be released in India on November 19, just in time to catch the festive season in the country. However, with the trademark delay being caused, it now remains to be seen exactly when might Sony India finally launch the new generation gaming console. Its prime rival and Microsoft's new generation console, the Xbox Series X and Series S, are already up for preorders in India, and are expected to be sold in India from November 10. This gives the PS5's main rivals a heads-up of over one week to cash in on the festive season sales.
Also Read: Sony PS5 vs Xbox Series X: Price in India and specifications compared
The Sony PlayStation 5 has been priced at Rs 49,990 for the Blu-ray Disc Edition, and Rs 39,990 for the Digital Edition. In comparison, while Microsoft's flagship Xbox Series X is priced the same as the PS5, the Xbox Series S – Microsoft's play at offering a competitive new generation console for non-hardcore gamers, is priced at Rs 34,990. While this undercuts the PS5 Digital Edition, it is important to note that the Xbox Series S will also have lower specifications than the Series X, while the PS5's Disc and Digital editions will only differ in terms of their primary input medium.
Thanks for reading till the end of this article. For more such informative and exclusive tech content, like our Facebook page