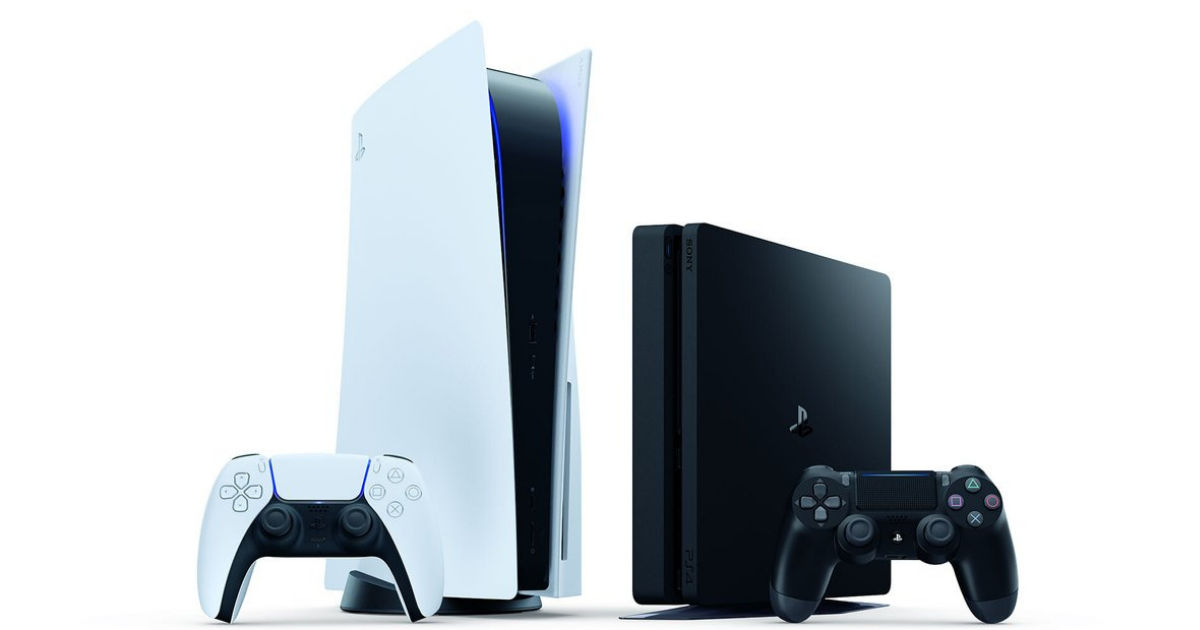 The PS4 and PS5 get new system software beta which includes a preview of voice commands for the PlayStation 5. The voice command preview will only be available in the U.K and the U.S, but it is likely that it will be available globally once the feature is out of the beta stage.
The system software beta for tomorrow lets players try out community-requested features such as the 'Open Parties' feature, available on both the PlayStation 4 and PlayStation 5. Beta participants in the U.S and U.K will be able to get a preview of voice commands for finding and opening apps and games, as well as controlling media playback.
PlayStation has confirmed the final system software updates will be available globally later this year. Players selected to participate in the betas will receive email invitations when the updates are available to download tomorrow.
PS4 and PS5 System Software Beta Updates to Roll Out Tomorrow
New Party Chat Options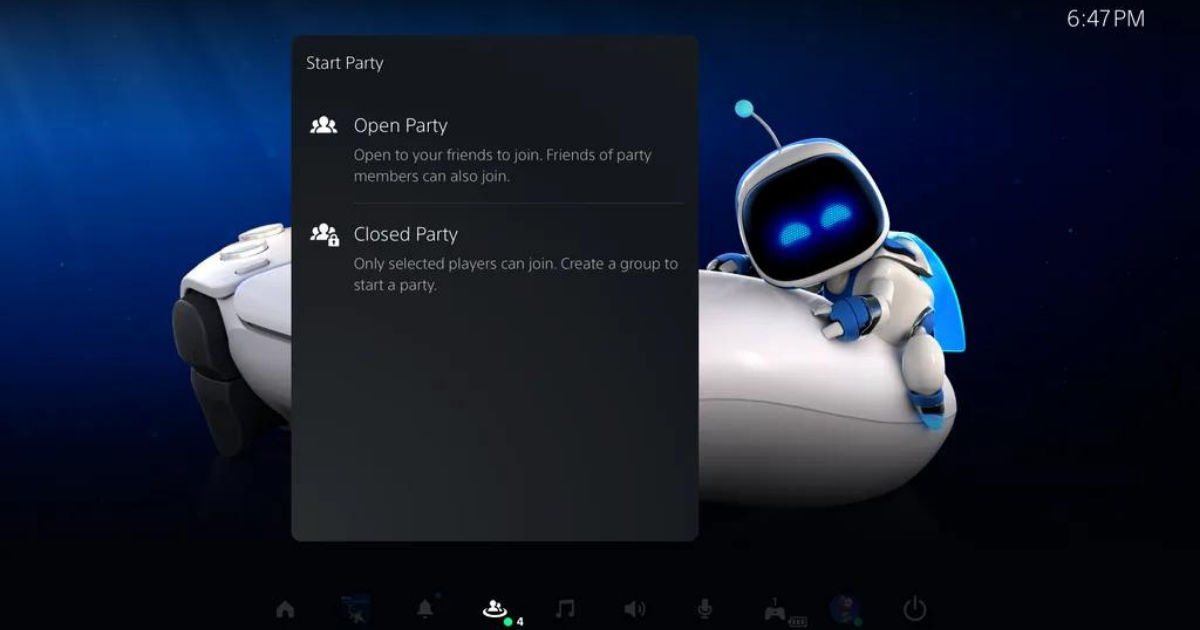 Open and Closed Parties (PS5 and PS4 betas)
When you start a party, you can now select either an open party or a closed party:

An open party lets your friends see and join the party without an invite. Friends of party members can also join.
A closed party is only for players you invite.
Voice chat reporting feature update (PS5 beta)
If you want to report something that someone in a party said, there are now visual indicators for you to identify who was speaking.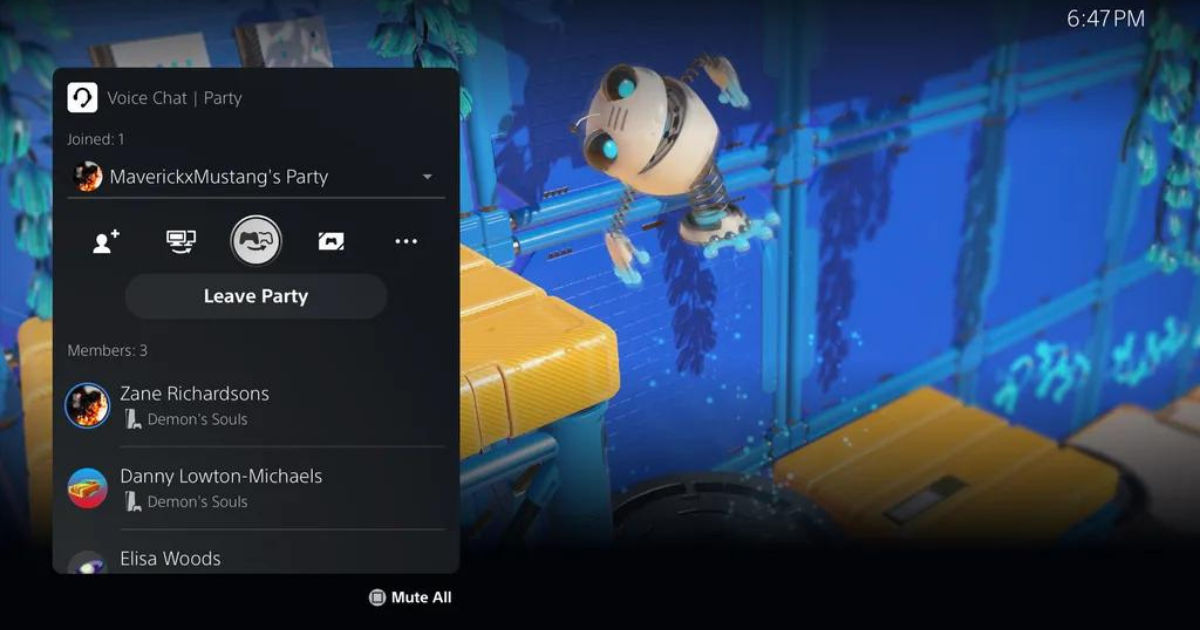 Share Play update (PS5 beta)

Start Share Play directly from the voice chat card. You no longer need to start Share Screen first to use Share Play.
Voice chat volume (PS4 beta)

You can now individually adjust the voice chat volume of each player in a party on PS4, just like on PS5.
New PS5 UI Features
Filter by genre

A new option to filter your game collection by genre, letting you quickly find specific types of game experiences.
Keep in Home

You can now keep the games or apps you choose on your home screen by selecting "Keep in Home" with the (options) button.
You can keep a maximum of five games and apps on each home screen with this feature.

Increased apps on the home screen

You can now have a total of 14 games and apps appear on your home screen.

Trophies UI update

Updated the visual design of trophy cards and the trophy list. You can also see suggestions for which trophies to earn on the trophy tracker and access it from the Control Center whenever you're playing a game.
Voice Commands for the PS5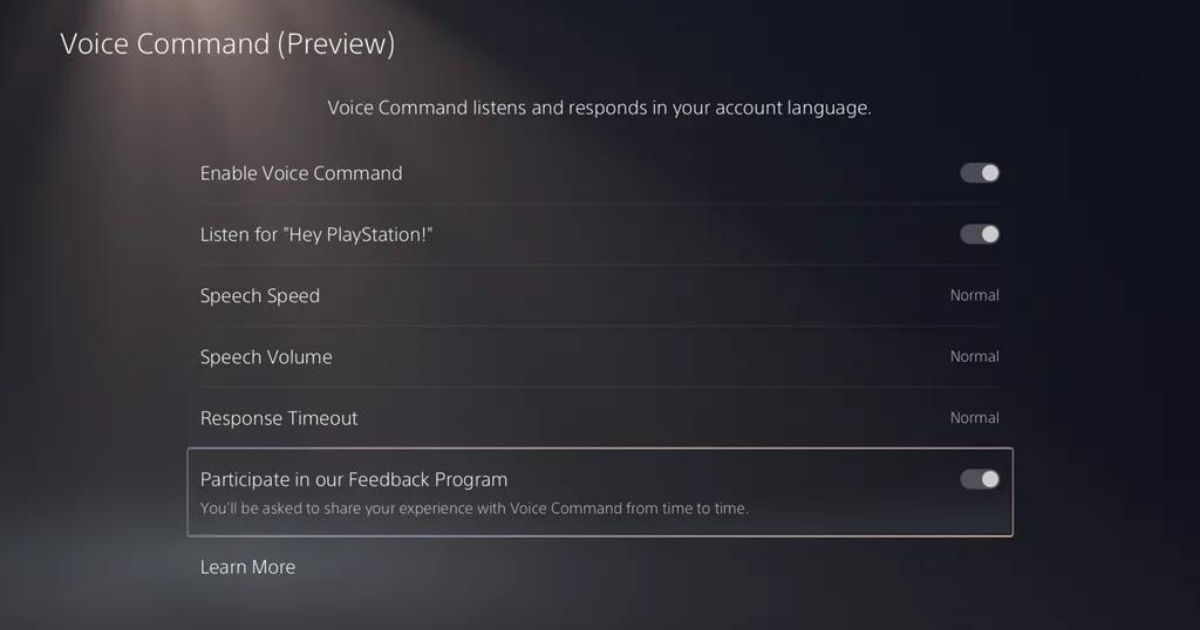 This feature is currently available in English for beta participants with accounts registered to the U.S. and U.K.
To get started, enable Voice Command (Preview) from the Settings menu. Then, call out "Hey, PlayStation!" and ask your PS5 console to find a game, open an app or setting, or control playback