Highlights
Sony's internal paper exposed plenty of very sensitive information about its PlayStation brand.
The document was submitted as evidence for the ongoing FTC vs Microsoft hearing.
The document also reveals that Sony's current marketing deal with Activision includes only one more Call of Duty game.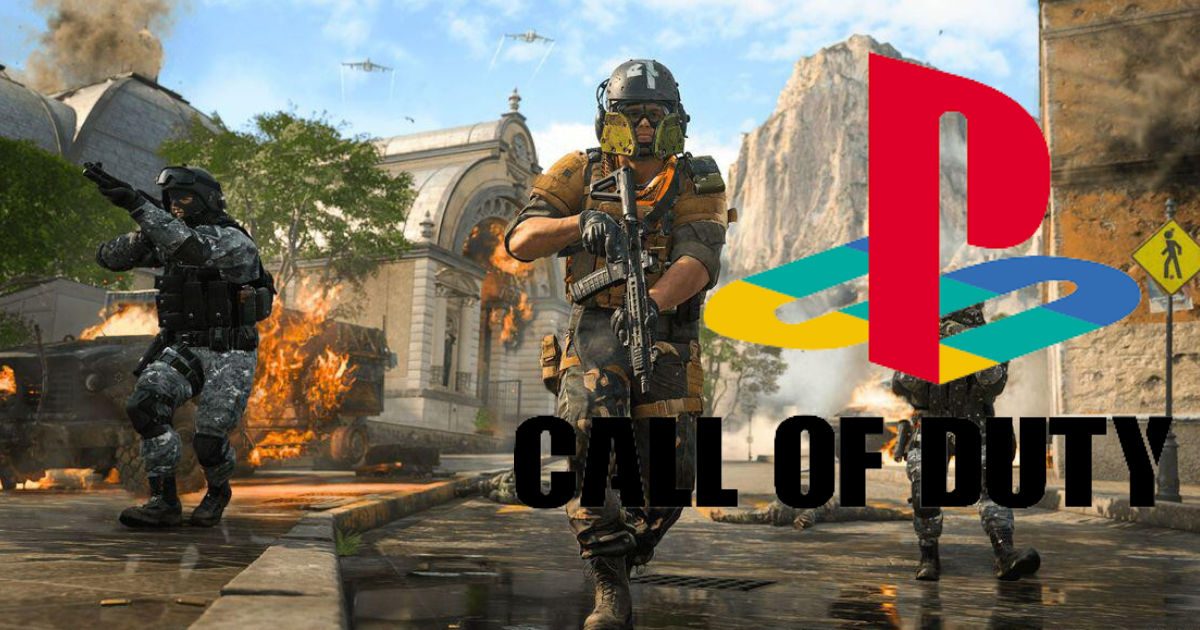 Why is Sony battling so hard to keep Call of Duty on its consoles? According to court documents obtained as part of the FTC's ongoing lawsuit against Microsoft, an email from Sony executive Jim Ryan says the Call of Duty earned the company $800 million in sales in the United States alone. That figure was for 2021, so it's likely to have altered in recent years, but we're certainly talking about a big amount of change here.
The amount was mistakenly revealed in a poorly redacted document filed as evidence in the ongoing FTC vs. Microsoft hearing. It also displays player statistics and total playing time. The court was quick to delete the document, but the harm has already been done; journalists and Sony's competitors obtained all of the records while they were in the public domain.

Also Read: PlayStation 6 and Next-Gen Xbox to Launch in 2028 According to Microsoft-Activision FTC Trial Documents
Call of Duty Worth $800 Million to PlayStation in US Alone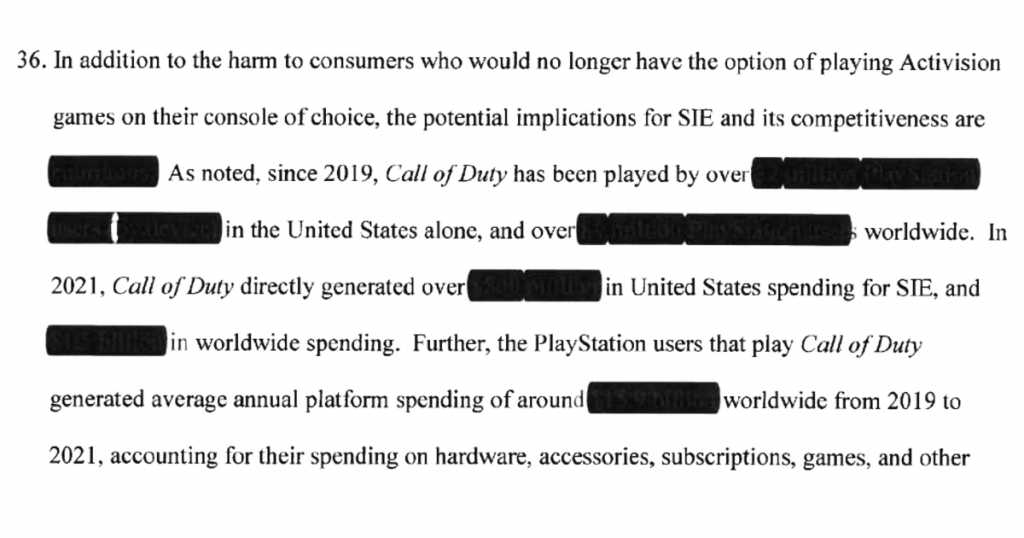 The document submitted to the FTC is written by PlayStation CEO Jim Ryan and provides numerous data regarding the Call of Duty series and its significance to the company. The documents appear to have been redacted using a black Sharpie,(discovered by The Verge), but when scanned in, some of the redactions are visible.
In 2021, the Call of Duty franchise earned $800 million on PlayStation alone in the United States. While the next figure is less certain, the paper indicates that the series is worth $1.5 billion on PlayStation globally.
The report also mentioned that Call of Duty players globally raised $15.9 billion (or $13.9 billion) on PlayStation from 2019 to 2021. Hardware, accessories, subscriptions, games, and other PlayStation services are all included in this spending. Again, the data below are a little tough to decipher, but it appears that this massive sum of money was generated by more than 89 million PlayStation gamers worldwide.
Sony did great job on the document redactions… not 🙃 https://t.co/aPQgk9JU8L pic.twitter.com/5rJQbZbbd0

— Tom Warren (@tomwarren) June 28, 2023
The Verge reviewed another section of the document, which revealed that "over [14?] million users (by device)" spent more than 30% of their gaming time playing Call of Duty in 2021. There were also over 6 million players that spent more than 70% of their time playing Call of Duty, amounting to an average of 296 hours per individual. Finally, 1 million users spend 100% of their gaming time on their PlayStation device playing Call of Duty.
But that wasn't the only subject stated in the document; we also learnt how much two of PlayStation's first-party games cost. The document indicated that Horizon Forbidden West cost $212 million to make, while The Last of Us Part II cost $220 million.
According to Ryan, internal Sony Interactive Entertainment polls show that over half of US-based PS5 customers also possess a Nintendo Switch, while less than 20% of PS5 consumers in the same country own an Xbox Series X or Series S machine.
Also Read: Microsoft Xbox Series S 1TB to Cost Rs 38,990 in India, Launch on September 1
MSP Gaming is the gaming arm of MySmartPrice. We are a one-stop destination for everything gaming. Join our community for regular tournaments and stay updated about the gaming ecosystem – https://bit.ly/msp_gaming_community