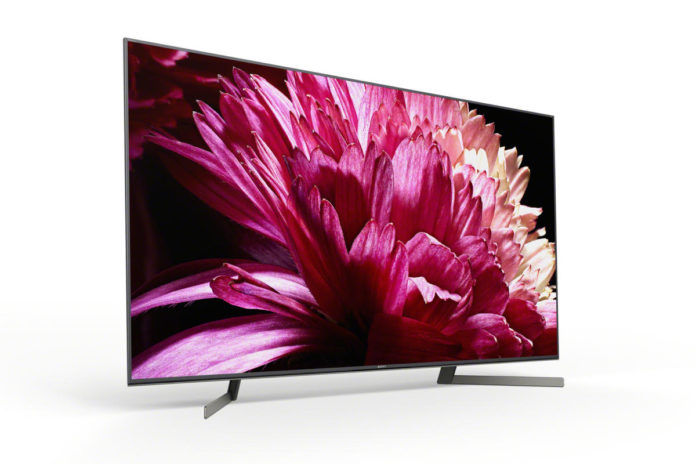 Sony has begun rolling out a new update to some of its notable smart TVs including the likes of the XBR Z9F and XBR A9F series of 4K and 4K OLED TVs. The latest update brings about the support for Apple AirPlay 2 and Apple Homekit for the Sony smart TVs. The update comes as a result of the promise Sony had made earlier that year about providing the AirPlay 2 and Homekit support to its mid-range and high-end smart TV lineups.
Sony starts rolling out a new update to its smart TVs: Added AirPlay 2, HomeKit, and more
The latest Android 9 Pie software update for the Sony smart TVs not only brings the above mentioned features but also includes Dolby Atmos support. The update is currently being rolled out to the 2018 A9F and Z9F models, plus the 2019 A9G, Z9G, X950G, and X850G (55, 65, 75, 85-inch). One thing worth noticing here is that the A9F and Z9F models were not originally listed on the company's official eligible list of devices for the same update, but, as it turns out, they have got included since which is something the company should definitely be appreciated for.
Just in case you are unaware of the features of Apple's AirPlay 2 and Homekit, Airplay 2 lets you stream content like audio, video, images, and more digital media directly from an iPhone, iPad, and Mac to compatible Sony smart TVs. Homekit support, on the other hand, will allow the users to control their Smart TVs using Siri or the Home app on ‌iPhone‌, ‌iPad‌, and Mac.
In order to get the latest update on your Sony Smart TV (if in case the update has arrived, of course. If it hasn't, you should hit the "Automatically check for update" option so that you get notified of the update whenever it hits your TV), all you need to do is to press the HELP button on the remote control and select "System software update."
As of now, the update is being rolled out in batches in three countries – United States, Canada, and Latin America. While Sony has not specified any timeframe as to when the update will hit the other regions of the globe, we can certainly hope to see the same pretty soon.
What are your thoughts on the latest update for the Sony Smart TVs? Do let us know in the comments section below.