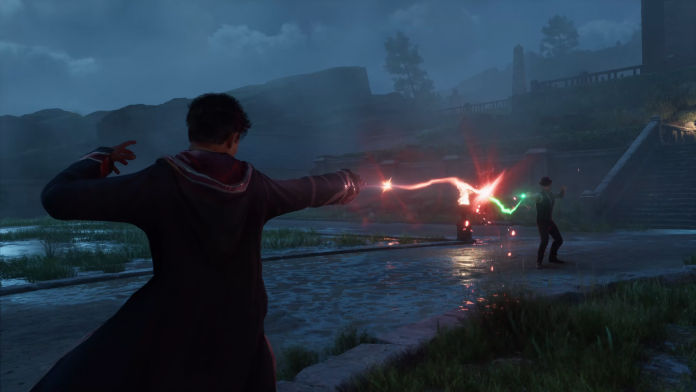 At last night's State of Play, players got their first in-depth look at gameplay and narrative elements of Hogwarts Legacy. The State of Play featured about 12 minutes of both gameplay footage as well as in-game cinematics captured on a PS5 dev kit.
The game is still a ways away from release so there is a good chance that things could be a little different in the final build of the game than what we saw in the gameplay reveal.
The story of Hogwarts Legacy follows a young witch/wizard as they start their journey in the famed school right in the fifth year. The game is an open-world action RPG and will let players explore beyond the Hogwarts grounds and into Hogsmeade and possibly even beyond that.
Also Read: E3 Could be a Digital Event Again This Year, Rumours of it Being Cancelled Apparently False
Avalanche Shows Off 12 Minutes of Hogwarts Legacy Footage
From what we've seen so far, Hogwarts Legacy appears to be a solid offering with the combat elements especially looking quite solid. The story takes place in the 1800s, which is why even familiar places might look a bit different to players than how they might remember them from the movies.
Shortly after arriving at Hogwarts, players will be sorted into one of the 4 houses in the Sorting ceremony. Each house will have their own dormitory and common areas, some of which players will get to see for the first time, such as Hufflepuff's.
The game's primary antagonist appears to be a goblin who has formed an alliance with dark wizards and witches to bring about a revolution.
As the player will start their schooling in the fifth year, they will have a lot of catching up to do. This is where the Room of Requirements comes in, as it will be a location that players can customize and practice spells, brew potions, and do tons of more stuff.
The game is scheduled to come out in 2022 but no solid release date has been announced just yet. Seeing as the gameplay we saw was from a PS5 dev kit, we can safely assume the game is still quite a bit away from launch.
Thanks for reading till the end of this article. For more such informative and exclusive tech content, like our Facebook page