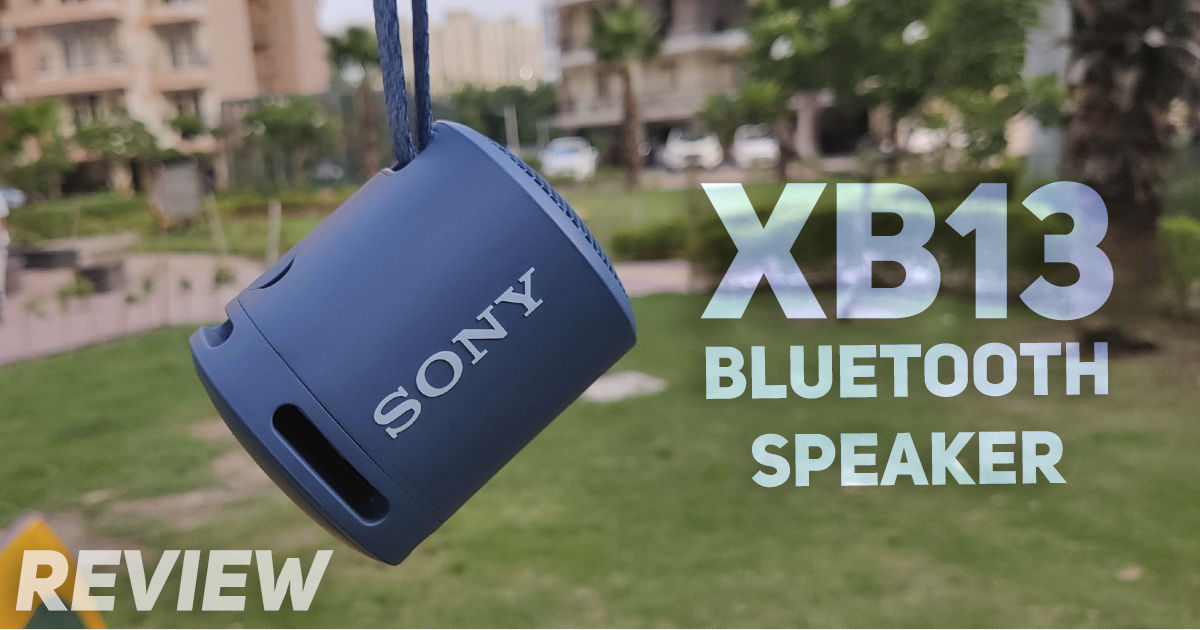 The new Sony XB13 Bluetooth speaker aims to be the default when you are heading outdoors for a picnic in a park, or a hike in the hills and packs all the bells and whistles a speaker needs to survive the wild outdoors, all the while maintaining a clean, minimalist design. But how does it sound? Here's our review —
Build and Design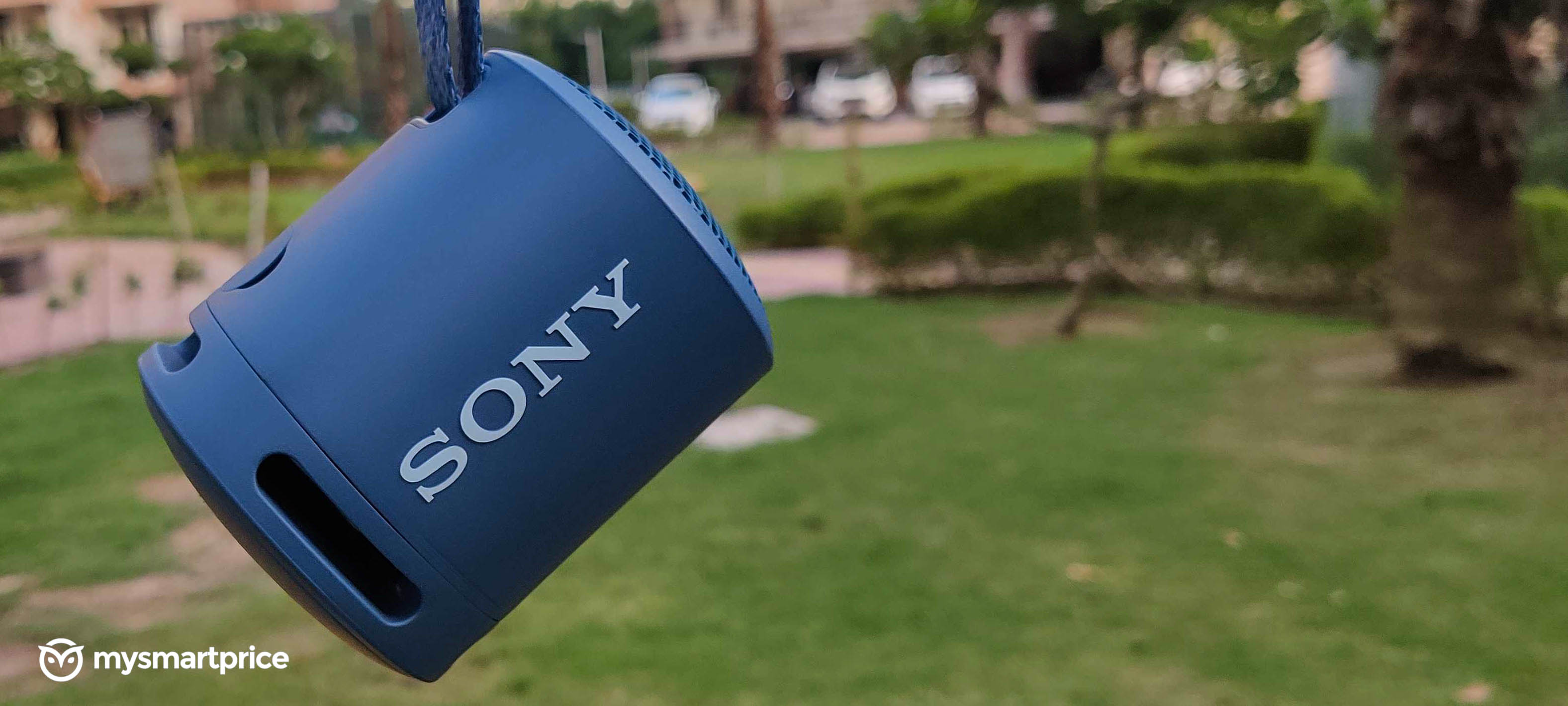 The Sony XB13 features a rubberised, cylindrical design, with a mesh covering over the driver on top. This one's rated Extra Bass by Sony and dutifully packs a tiny woofer with 360-degree opening at the bottom. The padded buttons are plastered on the body at the bottom side, and there's a handy strap attached that can be easily clipped to a backpack as you walk, playing your tunes for the world to ignore.
The XB13 is compact, but won't fit in your pocket. It demands to be dangled outside, or kept on the ground for the best experience. Also, like all outdoor speakers, the XB13 is waterproof, but you'll trust this more than the others because Sony has gone out of its way to acquire an IP67 rating for the speaker. This simply means your Rs 4,999 (Rs 3,999 on Amazon and Flipkart at the time of writing) worth of investment will safe around pools, but I wouldn't recommend taking this skinny dipping or to the sea.
A good use case for the speaker, even though I couldn't really test it — A good trek in the always-raining Western Ghats where you need good music to motivate you to climb the infinite steps to the top of a fort.
Connectivity and Controls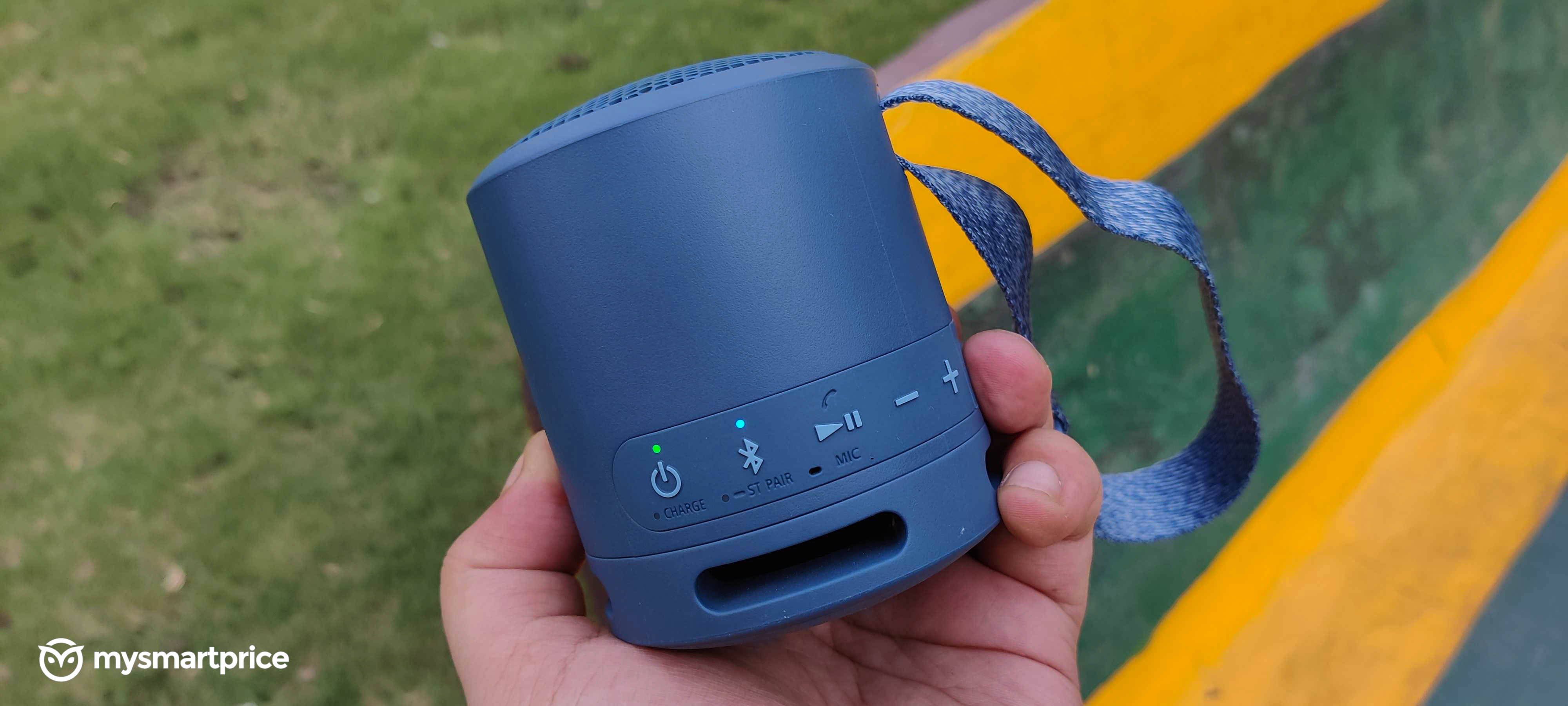 The Sony XB13 is a simple machine. It does a decent job playing music on its own, but if you happen to find someone with the same speaker, you can daisy chain them to produce stereo sound. Two is always better than one, but don't go around buying two of these just to produce stereo sound when you can very well snag an UE Boom at that price.
It supports Bluetooth 4.0 with Google Fast Pair, so after the first time, the speaker instantly connects to your smartphone. Switching between devices is a mess, however. You have to manually disconnect from one device to connect to another. Turn it back on, and it'll default to the last paired device. You can also take calls hands free with an onboard mic. It's not the best, though but works well enough for a quick chat.
The first-time setup itself is smooth, but learning the key patterns was a task. It's a single tap to turn on, but long press to turn off. The Bluetooth button is used for both connecting a second speaker and to another device, and it's confusing what action does what, so there will be a couple of false starts till you get the hang of it. I spent a good ten minutes long pressing the power button wondering why it won't turn on, because well, conditioning.
A wonderful thing about the XB13 is the type-C port. With even Bluetooth speakers opting for the universal port, it gets one more step closer to doing it all with one cable.
Audio Performance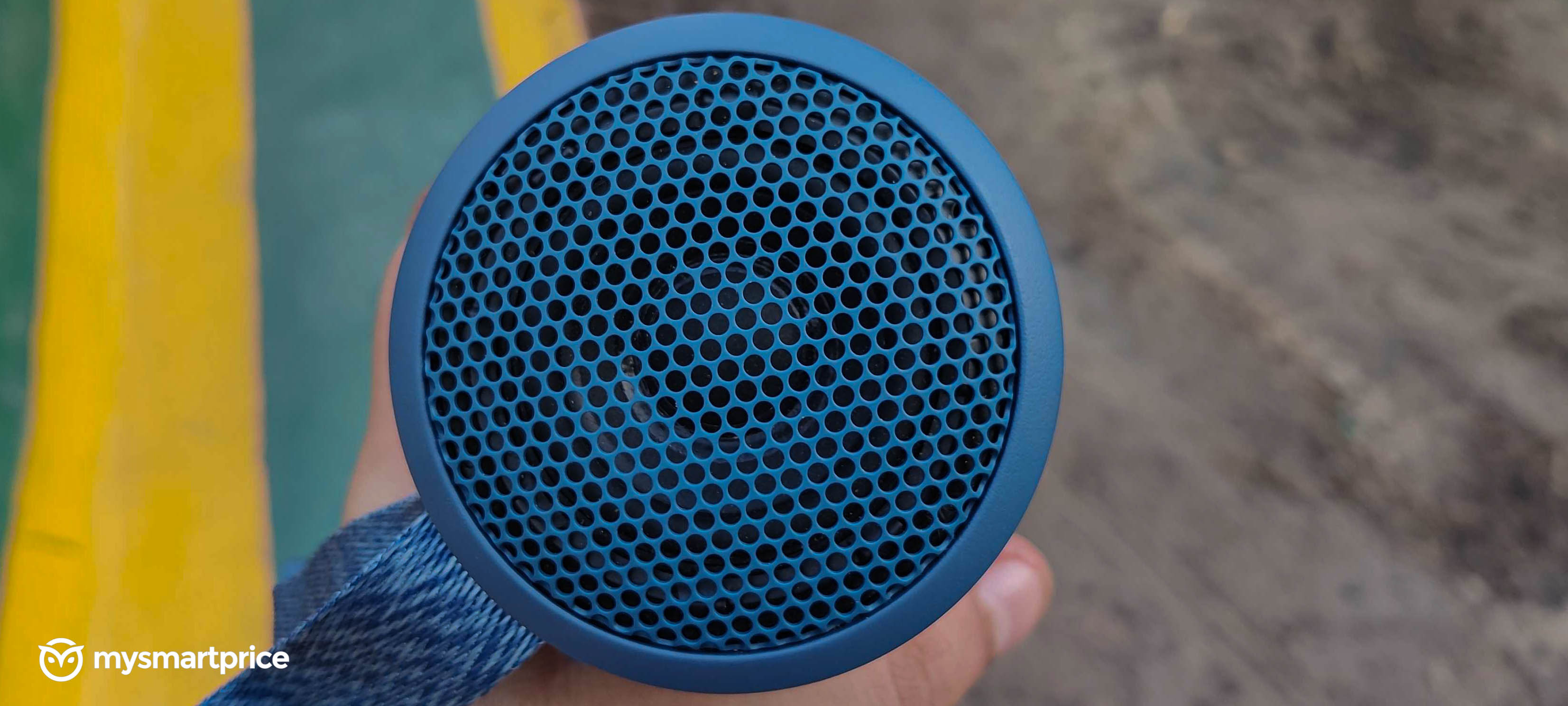 The XB13 is perfectly portable, but loudest it is not. Still, for the size it's quite loud and there's a clear separation of low and high frequencies. Voices boom with bass and sometimes can be overbearing, but at the same time, kick drums are reproduced nicely along with your techno beats. The sound comes out from the top, while the bass bounces off a hard surface, and kept on a tabletop, the sound fills the room nicely. It doesn't get drowned in conversations, and can probably work for a small house party. The given circumstances didn't give me an opportunity to test that.
Having said that, I played some tunes in the field while my dog was doing her business, and realised this would be a fantastic companion in the outdoors where the loud volume matched with clear sound will make your hikes livelier.
Fortunately, I had the new Xiaomi Outdoor Bluetooth Speaker with me and provided the perfect opportunity to listen to both side by side. Doing so, made it apparent that the Sony XB13 is made for bassheads, while the Mi speaker optimises for the highs and mids. So the XB13 thumps and booms, but doesn't produce the high frequencies with equal precision. I'm frankly not a fan of extra bass, but listening to Flea slap his bass on Dark Necessities was a pleasure. SOAD's B.Y.O.B sounded muddied, while Cohen's Sisters of Mercy sounded much more immersive on the Mi speaker. Daft Punk's Veridis Quo revealed the Mi speakers do a better job with the piano but the beats are so much clearer on the XB13.
So it basically boils to this. If you're a basshead hunting for a good outdoor speaker, this'll do. I'd still go for the UE Boom as it serves both ends of the spectrum with equal diligence, but for the size and portability, the XB13 is a good option for music with thumping beats.
Battery Life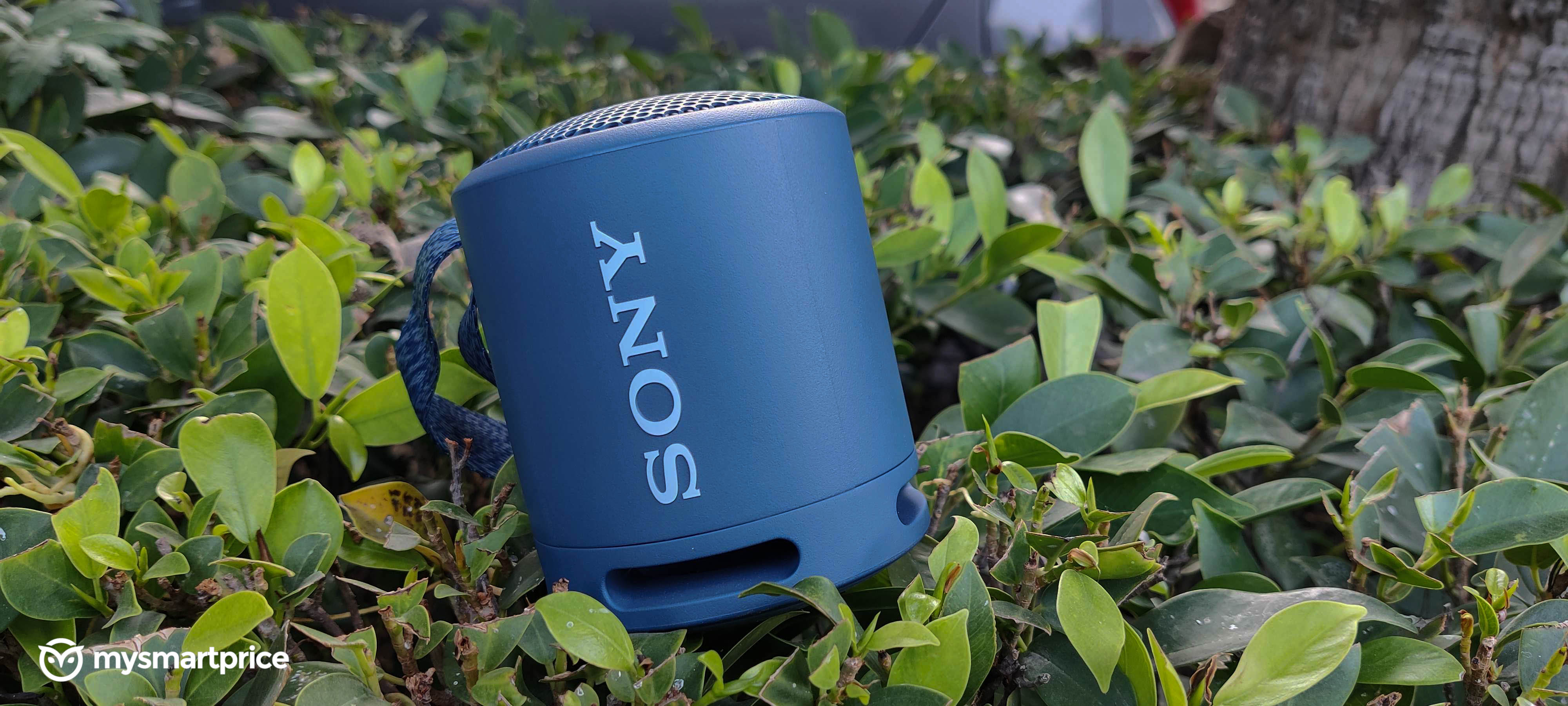 The XB13 has a modest battery life that'll easily let you play through the day of the hike or picnic. I certainly couldn't test it in either scenarios due to the pandemic, but I did stream two full Euro matches with music and episodes in between, and there was still more juice left. There's no battery level to tell you how much is left, but the power button starts blinking red when it's about to hit rock bottom.
Once it dies though, it'll need a good 3-3.5 hours to fully charge for the next day. So if you're planning to get this for a hike, remember to keep this plugged in long enough for next day's walk. You get a cable in the box, but your smartphone's should do just fine.
Should you buy the Sony XB13?
With a minimalist design, and weatherproofing, the XB13 scores high on portability. But not so much on loudness. It's bass heavy for sure, but it doesn't pay as much attention to the highs and mids, and music isn't just loud enough for a speaker this size. It's good for small house parties with electronic music in the background for the ambience, and for hikes in rainy conditions.
Priced much, much more affordably, the Mi Outdoor Bluetooth Speaker easily outperforms this in terms of loudness and clarity, and it also packs all the features the XB13 sports, save for the thumping bass. But for me, the crown for the best portable Bluetooth speaker remains with the UE Wonderboom. At around the same price, the Wonderboom pays attention to both ends of the spectrum and is overall, sounds thrilling. But the XB13 easily trumps it in portability, water resistance and price.