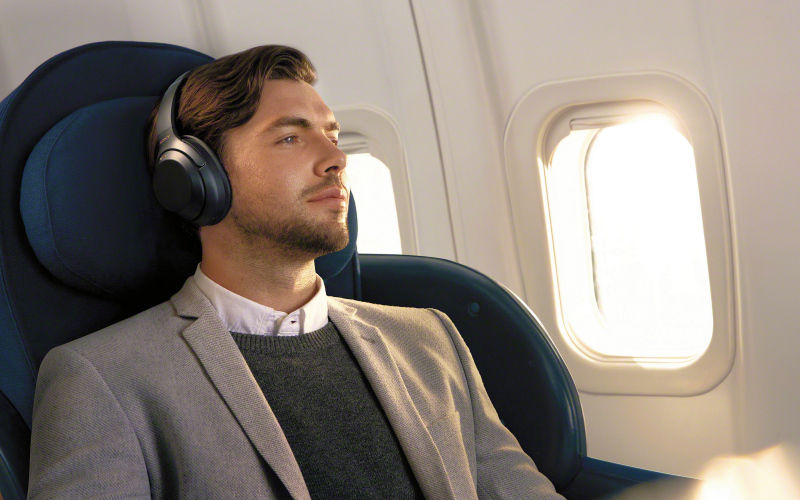 Sony has launched the successor to the WH-1000XM2 headphones in India that offers industry-leading noise cancellation and smart listening that adapts to your surroundings. With noticeable improvements over its predecessor, the WH-1000XM3 promises a great audio experience no matter where you are. The headphones are targeted at traveling business individuals who count on their headphones to provide an escape from their noisy surroundings.
The Sony WH-1000XM3 is available in the colors Platinum Silver and Black. It costs Rs. 29,990 and can be purchased from Amazon and Croma, as well as all Sony centers and major physical electronic stores in India.
Improved Noise Cancelling Capabilities
The Sony WH-1000XM3 comes with Sony's new HD Noise-Canceling Processor QN1 which lets you listen to audio without any distractions by blocking out mid to high-range noises. Quick Attention Mode is the package, which means you can listen to ambient sound without taking your headphones off. There is also an activity recognition feature by the name of Adaptive Sound Control which can detect your physical situation. The headphone also allows you to enjoy the Noise Cancellation mode even when it is not connected to a device so that you can black out your surroundings even when you are not in the mood for music.
Since the headphones are targeted at business professionals who travel frequently, they also feature an Atmospheric Pressure Optimizing feature which detects the air pressure using sensors when you are on a high altitude and adjusts the Noise Cancelling accordingly. Moreover, the headphones have a 40mm driver unit with a Liquid Crystal Polymer (LCP) diaphragm that can reproduce frequencies up to 40kHz to deliver High-Resolution Audio.
Practical Design
The WH-1000XM3 are slimmer and lighter than their predecessor and the thicker headband cushion and deeper earcup makes them more comfortable to wear. They offer 30 hours of battery life and comes with a Quick Charging function that just requires 10 minutes for providing 5 hours of wireless playback.
All in all, the WH-1000XM3 can prove to be just the product that Sony needed to dominate the noise-canceling headphone market and give a tough time to competing products from Bose and other companies.
Check out the Sony WH-1000XM3 headphones in their flesh below and let us know what you think: