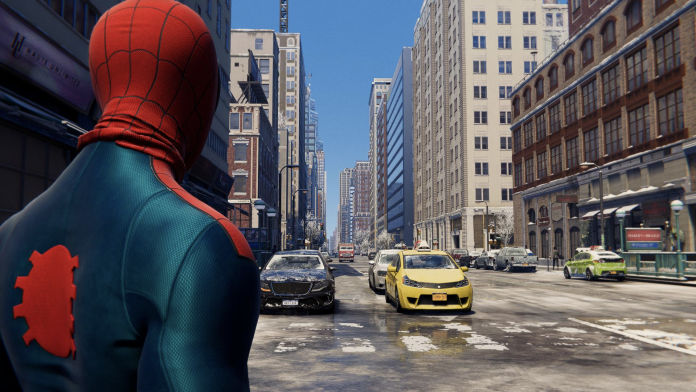 Sony PS5 is set to hit the markets starting a couple of weeks from now. The most anticipated PlayStation game, Spider-Man: Miles Morales, arrives on launch day. There has been a slot of speculation with regards to the gameplay since we're getting a new Spider-Man with Spider-Man: Miles Morales, rather than the game being a sequel with the same character, Peter Parker. Now, we have a brief look at the Spider-Man: Miles Morales gameplay that shows us the new smooth animations and new tricks.
The leaks came from a Twitter account that goes by the name of Danilo Morim. There were originally two Spider-Man: Miles Morales gameplay videos tweeted. However, both were taken down in a matter of hours. Here are the gameplay videos, which were reuploaded across the internet
Spider-Man: Miles Morales Gameplay on PS4
The footage seems to be from the PS4 version of the game. The city models seem to have been updated to reflect the new setting. Additionally, the camera angle seems to have been zoomed out a bit. Miles Morales appears smaller on screen than Peter Parker did, and it seems like more than just their general size difference.
The gameplay also shows a bunch of new tricks for Spider-Man: Miles Morales. Miles is supposed to be a younger and more nimble Spider-Man, and you can certainly see that difference reflected.
The animations are also very smooth. Spider-Man: Miles Morales appears generally smoother than the current Spider-Man, and this is despite the game footage apparently coming from PS4. The combat animations are even more satisfying this time around.
The PS5 version will look even better, of course. The PS4 version is missing ray tracing, among other PS5 optimizations. We should be seeing some more gameplay leaks for Spider-Man: Miles Morales in the coming days. The official gameplay Sony put out also shows how the game will look on the PS5.
Excited for Spider-Man: Miles Morales yet? Let us know your thoughts in the comments, down below!
Thanks for reading till the end of this article. For more such informative and exclusive tech content, like our Facebook page