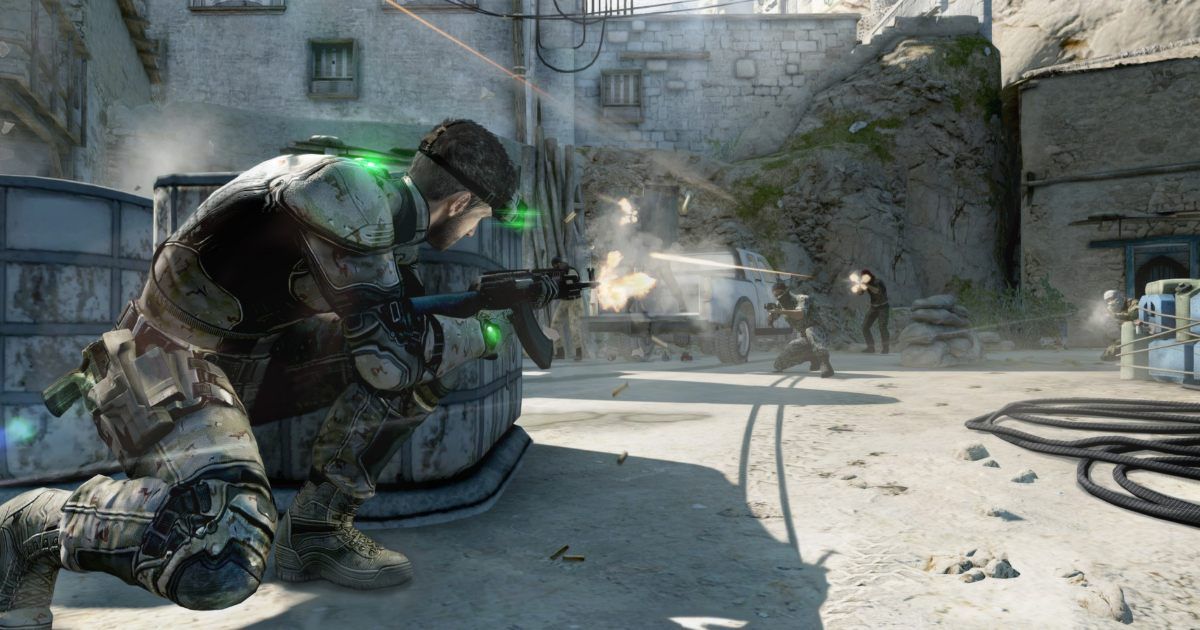 Ubisoft is giving away Tom Clancy's Splinter Cell for free, which is one of the best games of the French video game publisher. To celebrate the 20th anniversary of Tom Clancy's Splinter Cell, Ubisoft has posted a 20-minute-long YouTube video with numerous devs discussing their experiences behind the multi-vision goggles of stealthy assassin Sam Fisher. Furthermore, the Toronto firm in charge of the remake, which was revealed last year, has released a number of high-definition "early concept art" photos developed for the game. Ubisoft is making the original 2002 game available for free on PC until November 30.
The first Splinter Cell game, launched in 2002, introduced us to Sam Fisher, a special-ops operative of the NSA's clandestine Third Echelon. Fisher, a former Navy SEAL, became a legendary figure from the outset because of his dry sense of humour and Michael Ironside's voice acting. Sam Fisher has appeared in six Splinter Cell mainline games as well as appearances in the Ghost Recon and Rainbow Six series.
Also Read: Ubisoft Forward September 2022: Skull & Bones New Gameplay, Ubisoft Plus Free Availability and More Announced
Original Splinter Cell Is Now Free To Download on PC
Anyone with a PC is capable of running the game and you can get it free of charge from Ubisoft Store or the Ubisoft Connect PC launcher. It is to be noted that you should install the Ubisoft Connect PC application in order to run the game. The free offer is available until Wednesday, 30 November.
A total of seven Splinter Cell games have been released so far from 2002, with the most recent being 2013's Blacklist. After nearly a decade of silence on whether or not Sam Fisher would ever suit up again to choke out some bad dudes, Ubisoft finally satisfied fans' thirst in December 2021, stating that its Toronto team will be directing a remake (not a remaster) of the actual game.
Ubisoft unveiled some early concept art for the remake, as well as a video showcasing devs working on the game, in a new blog post released on November 17. Youssef Maguid, Ubisoft's manager of editorial communications, said that this remake will "modernise" and "rebuild" the original game's themes. The crew described their concept for the remake at the end of the 20-minute video, describing how it will establish the framework for the company going forward.
Ubisoft has also mentioned that the remake is still in the early stages of development and have not confirmed any release date or the platform of release. Ubisoft is also running a Black Friday sale with heavy discounts on a variety of new and classic PC titles. The sale ends on 30 November.
Also Read: PUBG Mobile Publisher Tencent is Close to Getting a Majority Share in Ubisoft Now More than Ever